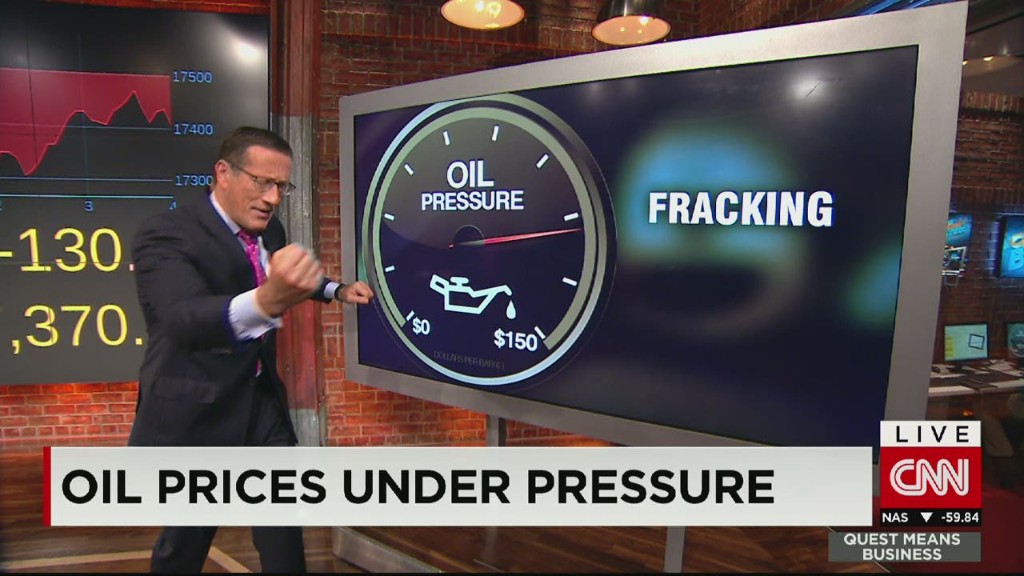 It's yet another reminder that cheap oil isn't good for everyone: 9,000 workers have lost their jobs at Schlumberger, a company that provides tools and services for oil and gas companies.
The company said Thursday that the falling price of oil is the cause. It also expects to slash spending on future exploration and production.
The layoffs impact about 7% of the company's employees. It operates in more than 85 countries.
Oil has dropped from $107 a barrel in June to below $50.
Schlumberger (SLB) is not the first to put jobs on the chopping block due to the dramatic fall in oil prices. Civeo (CVEO), a provider of housing for oil workers, said in December that it was laying off 1,000 employees.
Related: Cheap oil is killing my job
Meanwhile, customers are happy going to the pump these days. Gas is now going for less than $2 a gallon at most U.S. gas stations. Prices have plunged about 46 cents a gallon in the last month and are down $1.21 a gallon in the last year.