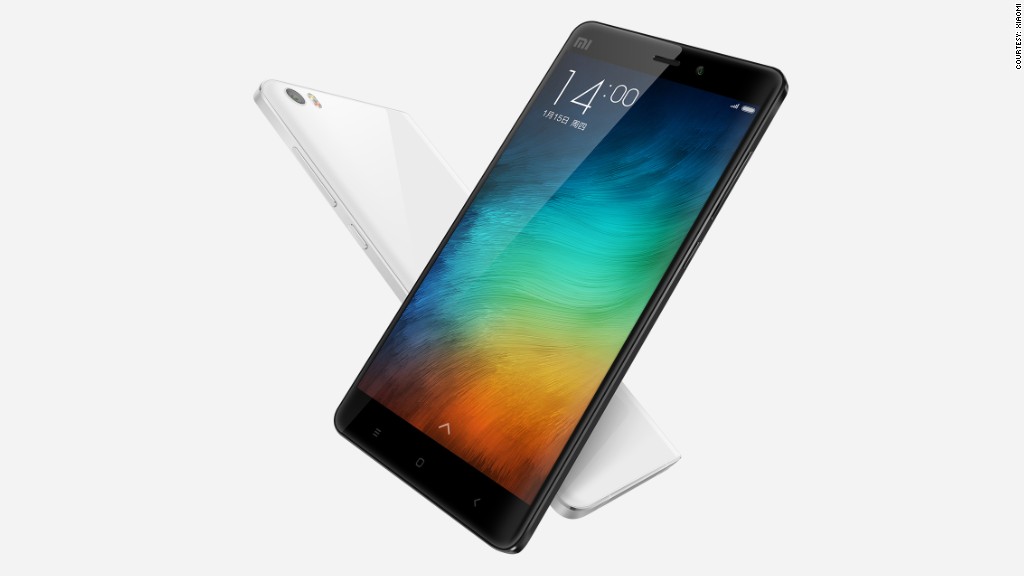 Xiaomi revealed a slate of new products in Beijing on Thursday, including a flagship smartphone that the Chinese company said would rival Apple's iPhone 6 Plus.
The company showed off four major new products to thousands of cheering fans. Top billing was given to the Mi Note, which features a 5.7" screen, a Sony (SNE) camera and the ability to simultaneously store two SIM cards.
Xiaomi is the world's most valuable startup, albeit one with little name recognition outside Asia. Founded less than five years ago, the company is now the world's third-largest smartphone maker, moving 61 million units in 2014 and raking in more than 74 billion yuan ($12 billion) in sales.
Late last year, Xiaomi said it had raised $1.1 billion in funding from some of the tech industry's most powerful players. The company is now valued at $45 billion -- bigger than LG (LPL), Motorola (MSI) and Sony put together.
Chairman Lei Jun said the Mi Note is thinner and lighter than Apple (AAPL)'s rival product. Prices will be set at 2299 yuan ($370) for a 16GB model, and 2799 yuan ($450) for the 64GB model.
Related: This is the Apple of China
Xiaomi also unveiled the Mi Note Pro, which it described as "literally the best smartphone in the world to date." Listed for 3299 yuan ($530), the phone boasts download speeds of up to 450 Mbps.
Other products launched Thursday included headphones, and a tiny set top box.
The privately-owned company is known in China for its cheap phones and ardent fans. The devices -- which critics deride as Apple knockoffs -- have typically been sold for little more than the cost of parts and labor. Xiaomi makes most of its profits from selling add-ons and apps.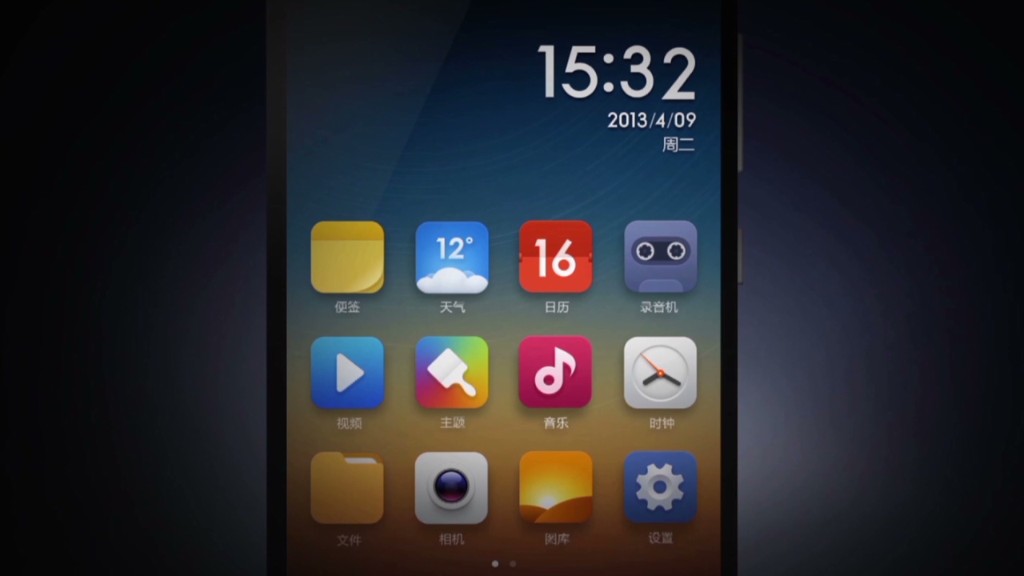 Lei did not shy away from Apple (AAPL) comparisons on Thursday. He frequently compared the Mi Note to the iPhone 6 Plus, highlighting specs that favored his offering. Perhaps the biggest of these is price -- the Mi Note will cost about half what an iPhone 6 Plus commands in China.
Yet critics are likely to seize on Xiaomi's choice of name -- the Mi Note -- as evidence of the company's copycat tendencies. Samsung (SSNLF) has a line of smartphones that carry the "Note" name.
"Xiaomi should take the opportunity to give its new flagship ... an impactful name and be less confusing with other brands," industry analysts at Canalys said on Twitter.
Related: Xiaomi is China's new smartphone king
Xiaomi also has a knack for marketing, and its advertising campaigns have attracted a massive group of extremely loyal fans.
The company's engineers are encouraged to speak directly to consumers, gathering feedback they use to tinker with its software. The turnaround is rapid, and Xiaomi updates its Android operating system every Friday.
Enthusiasm for the company was on full display in Beijing, as the crowd reacted to Lei's every proclamation with huge cheers.
Despite its meteoric rise, Xiaomi has acknowledged that it faces some big challenges in 2015. Growth in the Chinese smartphone market is slowing, and Chinese rivals like Huawei and Lenovo (LNVGF) are catching up. Expansion into Western markets will bring an uncertain fate.