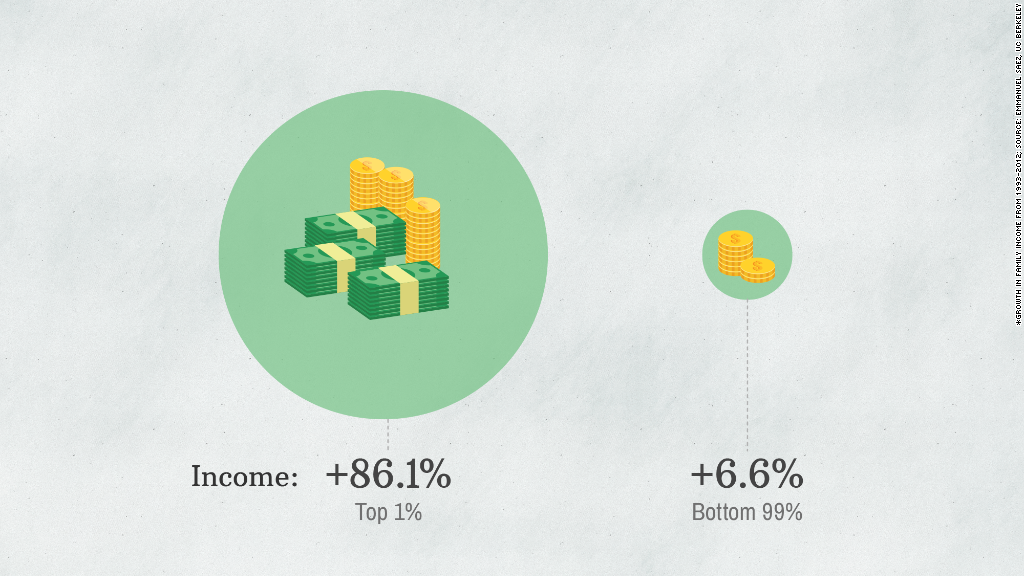 It's not hard to see why income inequality and middle class woes are in the spotlight these days.
The numbers tell the story. The richest Americans have seen their fortunes rise in recent decades. Everyone else has either been treading water or falling backwards.
That's in large part because the wealthy have benefited from the soaring stock market and corporate profits. But wages, which the middle class depends on, have stagnated.
This is why President Obama and politicians around the country are looking to give an income boost to the middle class and working Americans. The president wants to give a $500 tax credit to working couples to help them pay for child care or commuting expenses. He outlined his middle class agenda in the State of the Union on Tuesday.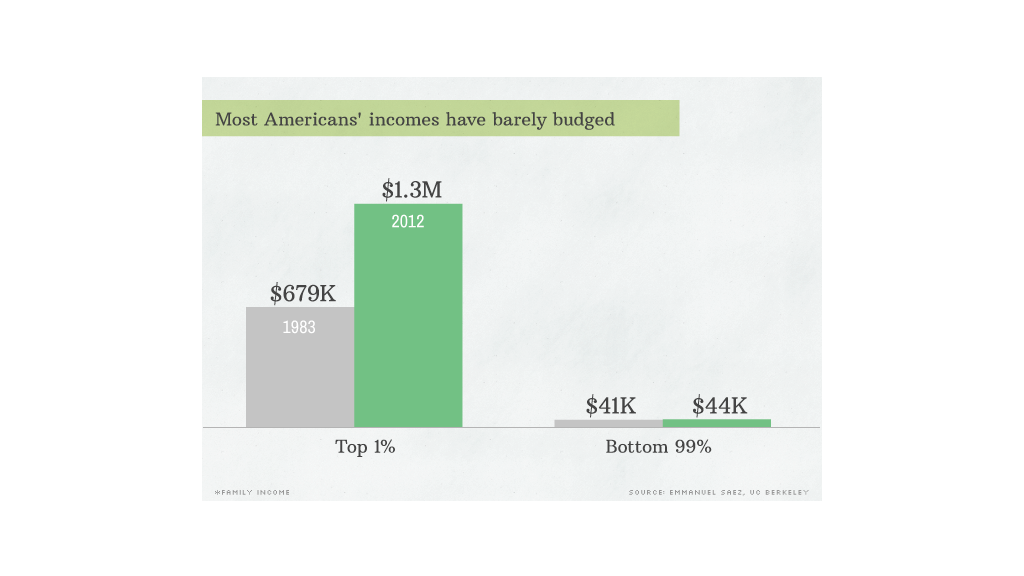 When it comes to income, the wealthy have captured a disproportionate share of the gains in recent decades. While they suffered steeper losses during recessions, they more than made it up during the subsequent recoveries, according to Emmanuel Saez, professor at University of California, Berkeley.
In the most recent recovery, for instance, the income of the Top 1% soared 31.4%. The rest of America saw a miniscule 0.4% increase between 2009 and 2012, according to the most recent data available.
Related: State of the Union spoilers: What you need to know about Obama's proposal for the middle class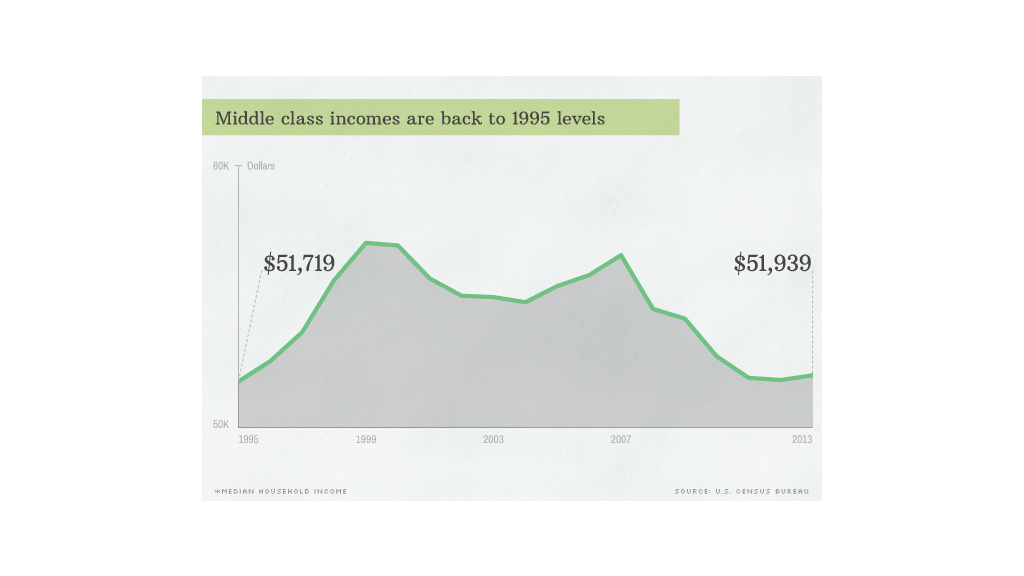 The middle class, meanwhile, has given up all the income gains it enjoyed during the tech boom of the late 1990s and the housing boom of the mid 2000s.
This, along with the lack of growth of average hours earnings in recent years, is one of the main reasons why Americans say they aren't feeling the economic recovery.
Interactive: Here's why the middle class feels squeezed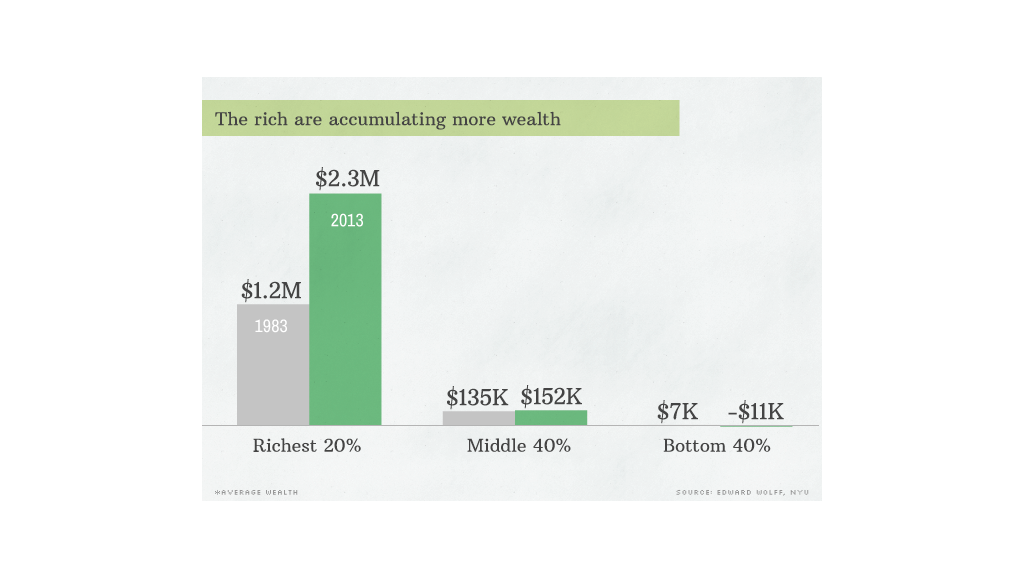 Wealth has followed a similar pattern. The richest 20% have seen their wealth nearly double over the past 30 years, while the middle class' net worth has ticked up less than 13%, according to Edward Wolff, professor at New York University. The poorest Americans have fallen into debt.
The rich now control 89% of the nation's wealth, up from 81% in 1983. The middle class' share has fallen to 12% from 18%.