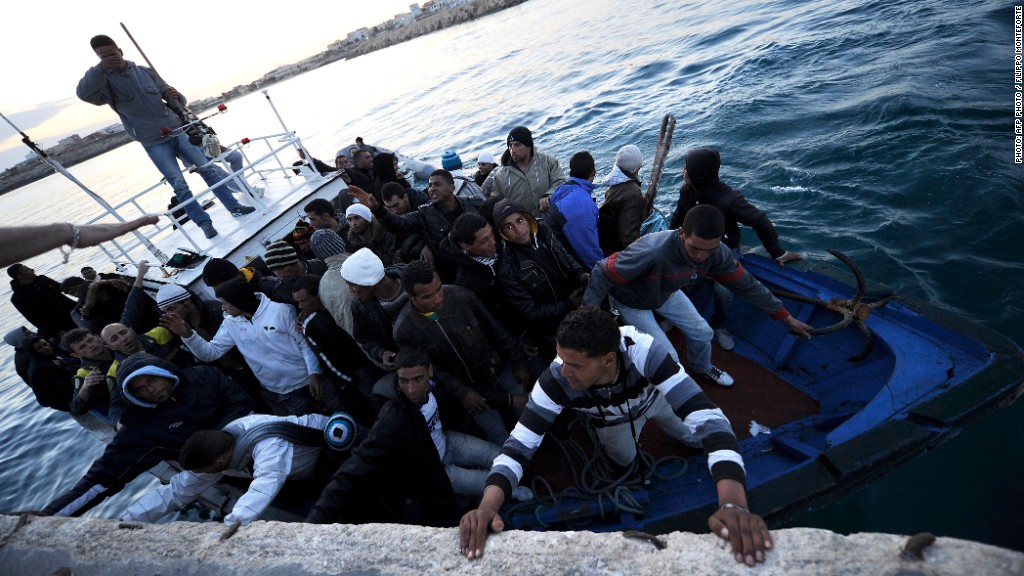 Every year, people from dangerous places all over the world make their way to Tunisia and Libya, hoping for a chance at a safer life across the sea in Europe.
The journey can take years. Once in North Africa, the migrants find a trafficker and fork over up to $64,000 for an 180-mile passage across the Mediterranean. There is no Business Class.
In a fishing port on the Libyan-Tunisian border, fishermen earn about $4 a day hawking the morning's sardine catch. At night, traffickers take over, selling space on boats due to sail within hours.
Migrants don't have the luxury of inspecting the vessels in daylight. Got the money? Get on board.
Over 3,000 people died attempting this trip in 2014, according to the International Organization for Migration. This stretch of open water accounts for 75% of all migrant deaths worldwide.
Related: Europe must be open to refugees fleeing persecution
When one vessel began to sink in 2013, someone set light to a blanket, hoping to signal for help. The fire spread and hundreds of people drowned trying to swim to the island of Lampedusa, just half a mile away.
The news shocked people around the world. Pope Francis urged action. My wife and I decided to answer the call.
Rather than write a check and leave it at that, we used our experience of conflict zones, risk management and logistics to launch the Migrant Offshore Aid Station (MOAS).
Thanks to years in business, we had contacts worldwide to mine for suggestions, donations and advice.
We dug deep into our own savings to get the first responder platform off the ground -- we couldn't wait for fundraising.
Using our own funds allowed us to prove our concept, and start the project before any more migrants died at sea.
Our goal was to pinpoint and report vessels in distress. We distributed water and blankets. In more dire situations, we brought migrants aboard, assessed and stabilized them. MOAS helped over 3000 migrants get to safety in 2014.
It wasn't cheap. Our budget for planning the mission, creating a bespoke vessel, the Phoenix, and filling her with supplies, staff and fuel ran to about $500,000 per month of the mission.
Related: 5 immigration myths debunked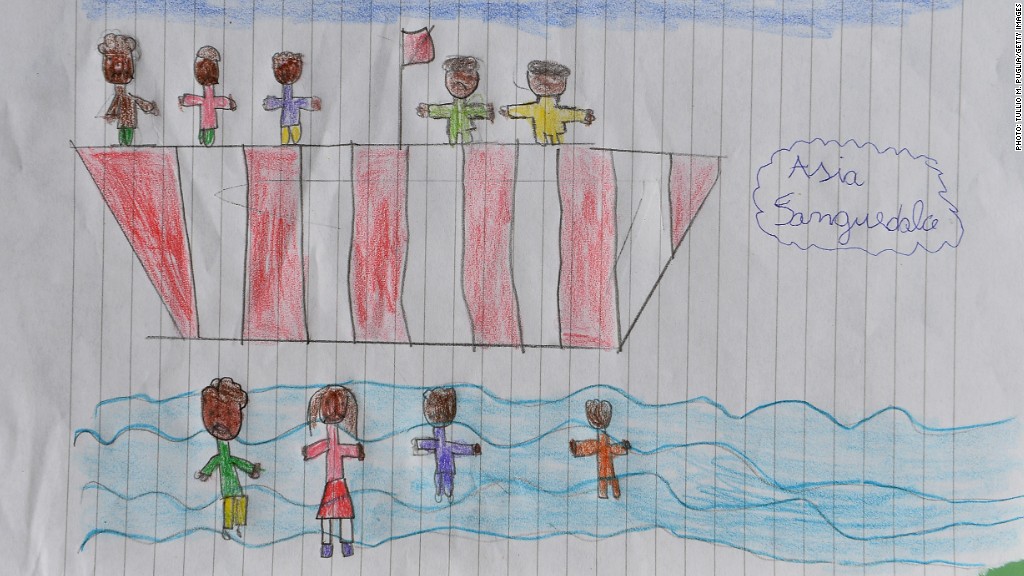 The impact was incredible. We were able to save lives for less than $335 per person.
MOAS has proven that private individuals can effect change in big social initiatives. It is not activism, but social responsibility beyond the "write a check" philosophy that many believe excuses them from getting more involved in today's problems.
On Phoenix, it was rare to see a dry eye after rescuing a boat full of women and children. Most people are unable to see and understand this problem without actually being there.
Europe's economy is struggling. This is fuelling far-right sentiment against new people moving in, and the strain that places on social welfare.
We forget that at some part in our history, we were all migrants searching for a better life. Though I come from Italian and Irish stock, my father's family has ancient roots in Sudan.
First generation immigrants bring new ideas, new culture and a terrific work ethic. Unless we are resigned to turn Europe into a retirement village, we need a plan to welcome motivated people eager to contribute to their new home.
Related: Angelina Jolie and 'Pope Boat' to the rescue
Christopher Catrambone founded Migrant Offshore Aid Station together with his wife Regina Catrambone. For more information about MOAS or to donate to the cause visit www.moas.eu. The opinions expressed in this commentary are solely those of the author.