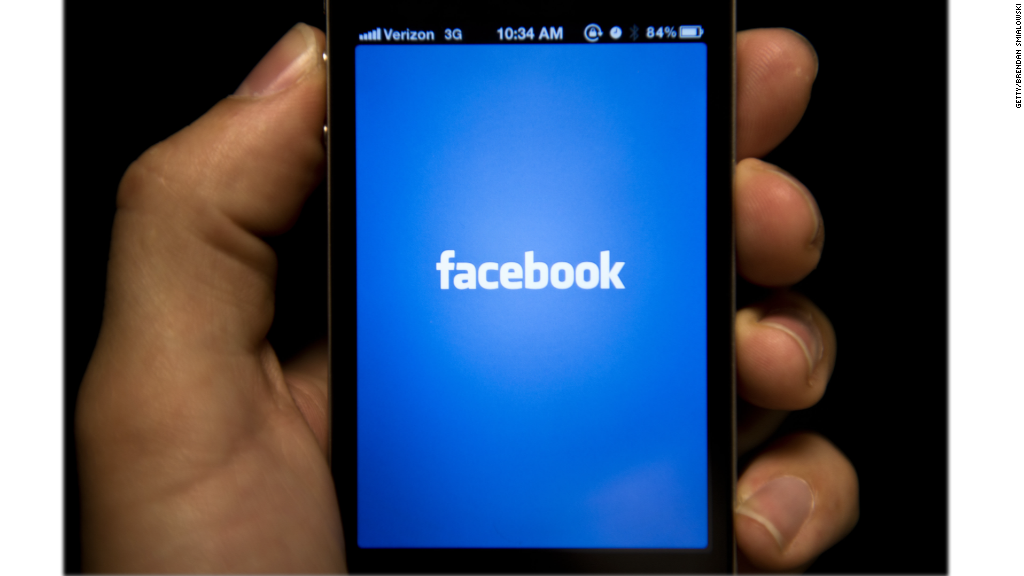 A Facebook-sponsored study found that the social network has created 4.5 million jobs around the world and added $227 billion to the global economy in 2014.
The study, conducted by Deloitte, suggests that the jobs Facebook (FB) added are widespread, reaching countries such as India, Brazil and Australia.
But these people are not working for Facebook, which has 8,000 employees. The argument is they feed off of the business of Facebook: social media marketers, developers, and even indirect jobs like people who make Internet equipment.
Deloitte says Facebook has created "significant global economic activity by helping to unlock new opportunities through connecting people and businesses, lowering barriers to marketing and stimulating innovation."
The report claims most of those jobs were added in the United States -- 1.1 million, adding $100 billion to the U.S. economy.
The study says Facebook helps businesses reach new customers through its business pages and advertising platform. In turn, leading those businesses to employ more people.
Since 1.4 billion people use Facebook -- and spend an insane number of hours engaging with the website and mobile app -- Facebook is increasingly used as a marketing platform for businesses to connect with consumers.
The study argues that Facebook has created a new line of workers that didn't exist before: social media managers. Those 189,000 people (according to Deloitte) are responsible for promoting a brand on Facebook and other social media sites.
Deloitte estimates that Facebook's marketing platform added $148 billion to the global economy last year. Facebook app makers bought software developer tools, adding $29 billion to the economy. And consumers' purchases of smartphones and modems "motivated by Facebook" added another $50 billion.
Related: Facebook has more than 1,100 jobs to fill
These economic impact studies are common, and they're typically sponsored by the companies themselves. They help make companies' cases when lobbying for tax relief.
But they are notoriously fraught with curious logic. Deloitte notes that it uses something called "output multipliers," which are used to calculate Facebook's supply chain and employee spending effects.
For instance, a new Facebook server farm would create dozens of jobs for maintenance guys. But those people also needs to eat -- so it creates a job for a sandwich shop worker.
A spokesman for Deloitte said the study "has robust methodology and an approach based on recognized economic methods." The company noted that it has performed this kind of analysis for other companies too.