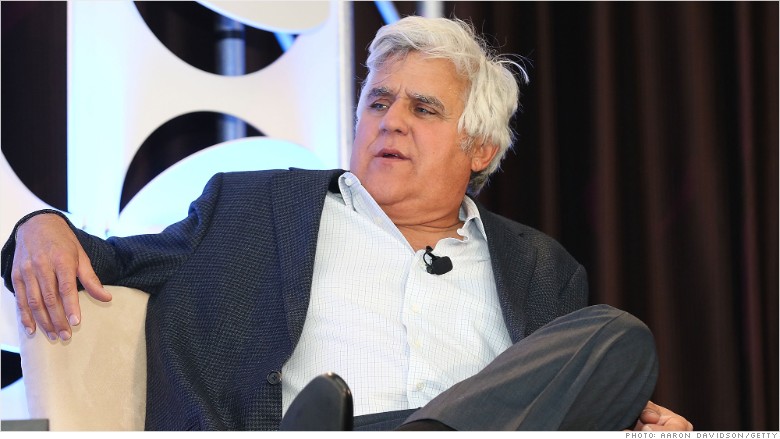 Former "Tonight Show" host Jay Leno waded into the Bill Cosby controversy on Wednesday.
"I don't know why it's so hard to believe women," Leno said during a TV conference in Miami. "You to go Saudi Arabia and you need two women to testify against a man. Here you need 25."
The ex-late night host was at the National Association of Television Program Executives conference when he was asked about the sexual assault accusations toward Cosby.
Over the last few months, more than a dozen women have accused Cosby of committing sexual assault. Cosby has never been charged with a crime stemming from these accusations.
The controversy has caused Cosby to lose projects and has followed him on his current live comedy tour.
Leno credited the viral nature of new media in shining the light on Cosby's accusations. He said comedian Hannibal Buress's routine about Cosby in October would have been edited if it was on TV.
Buress called Cosby a rapist on stage, which sparked the current scandal.
However, instead of being edited, Buress' act went viral, leading to the public getting its news without any filter.
"Because somebody just filmed it and put it out there, you're getting your news raw and unfiltered, which I think is fantastic," Leno said about the Buress routine.
Related: Derision for Bill Cosby at Golden Globes
Leno's words came just one day after Larry Wilmore devoted an entire episode of his new Comedy Central show, "The Nightly Show," to the charges alleged towards Cosby.
During the telecast, Wilmore also asked why it was so hard to believe the women accusing Cosby.
"Why aren't people listening to these women?" Wilmore said during his opening monologue. "The current tally stands at 35 woman. Really folks, how many do we need?"
In November an attorney for Cosby, John P. Schmitt, called the allegations "discredited."
Cosby's representatives could not be reached for comment on Wednesday night.