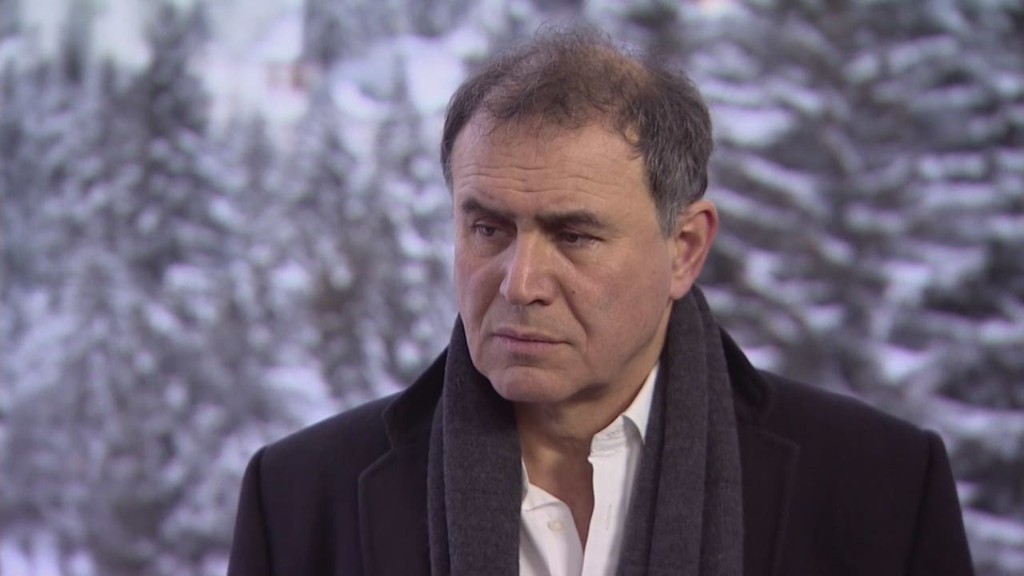 Europe is finally going to get its own massive monetary stimulus. But that doesn't mean it can save the region's economy.
A flurry of media reports suggested Mario Draghi, president of the European Central Bank, will unveil a program Thursday to buy bonds worth 50 billion euros a month, starting in March.
That could inject more than one trillion euros ($1.2 trillion) into the eurozone economy by the end of 2016.
Draghi has overcome German opposition to quantitative easing (QE) as inflation turned negative, threatening a damaging deflationary spiral of the kind that hobbled Japan for nearly two decades.
Related: Opinion: EU must end austerity and restructure debt
QE is the last big weapon left in the ECB's arsenal and most experts say its deployment is long overdue.
But experts say the European version may turn out to be less effective than similar money printing in the U.S. and U.K.
Economist Nouriel Roubini said Draghi's QE program alone won't be enough.
"The risk is that we're going to have a triple-dip recession," Roubini said. "The problem in Europe is aggregate demand -- you need to do monetary and fiscal stimulus."
With QE, what Draghi would achieve is buying more time for European governments to press ahead with economic reforms, according to Axel Weber, chairman of UBS and former president of the Bundesbank, Germany's central bank.
Speaking at the World Economic Forum in Davos, Weber said growth is unlikely to pick up any time soon and it might take years for Europe to reach its inflation target of close to 2%.
"Once you have a more vibrant economy, the inflation will pick up," he said.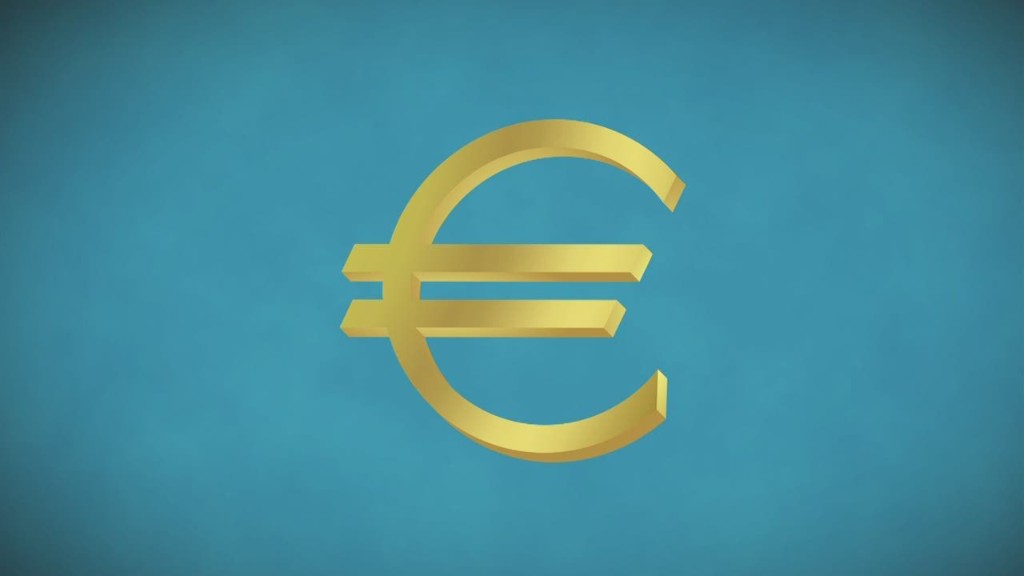 Related: New year, same old problems for Europe
Eurozone government bond yields have already tumbled in anticipation that the ECB will launch QE. They may not fall much further once purchases begin.
The euro has also weakened against the dollar -- it has lost 15% over the past six months -- and could fall further once QE pushes investors out of eurozone assets in search of better returns.
It could prove to be the most effective way for Europe to get a boost.
"A lower euro would boost import prices and support exporters -- particularly useful if the U.S. and U.K. economies continue to expand," said Andrew Milligan, head of global strategy at Standard Life Investments.
But without reforms in France and Italy, and fiscal stimulus by national governments, QE will not turn Europe's economy around, he said.
How exactly the ECB structures the program will also be important.
"If the ECB refuses to share risk, and instead requires each national central bank only to buy the debt of its own country, this raises worrying questions about future confidence in the eurozone project," Milligan said.