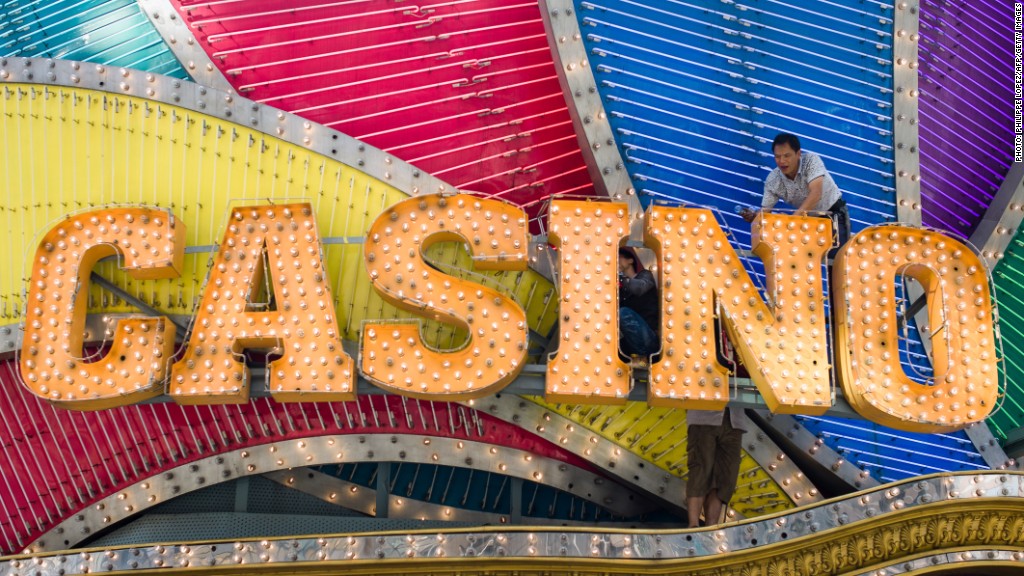 Last June, a remarkable trend began to take hold in Macau: Revenue growth at its casinos turned negative, sparking worries that the territory's gold rush may be coming to an end.
The decline accelerated through the end of 2014, culminating with a 30.4% revenue drop in December compared to the previous year. Shares in the major casinos fell by 30% to 40% in just six months.
Macau, like Hong Kong, is a Special Administrative Region of China. It is also the only place in China where gambling is legal. Since 2002 its casino industry has grown into a $45 billion heavyweight, roughly seven times bigger than Las Vegas.
But now gamblers are staying away for several reasons. An intense anti-corruption campaign underway in Mainland China has made them wary about visiting casinos.
Also, visas are in short supply, and some gamblers are upset by a new ban on smoking on playing floors.
Related: Macau's gambling industry dwarfs Vegas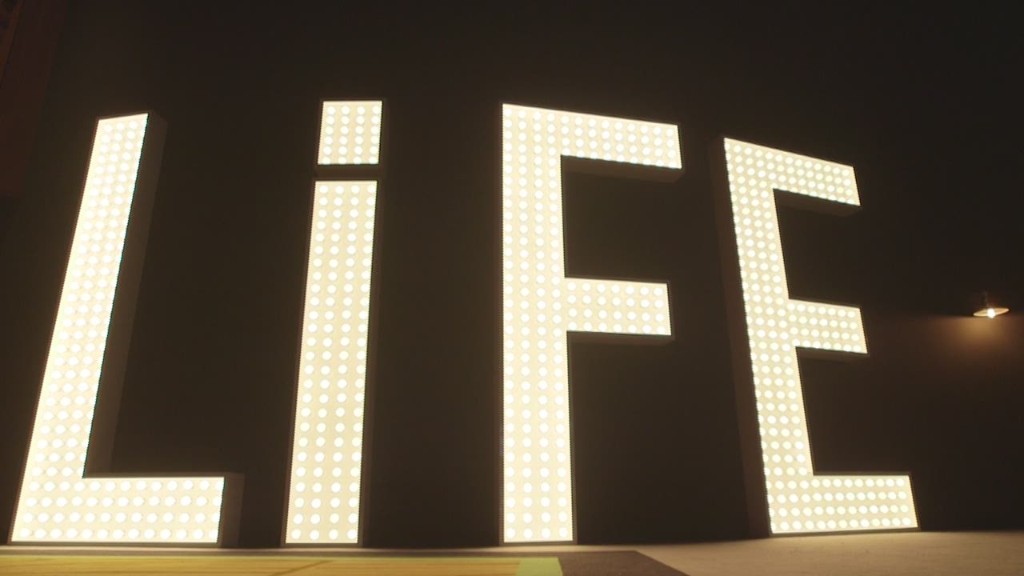 The unexpected decline has set off alarm bells in Macau: Despite continued warnings, the territory has failed to diversify its economy beyond gambling, putting it at risk of an industry downturn.
More than 80% of government revenue comes directly from the casinos. When the industry booms and tax revenue jumps, residents -- most of whom are employed in the business -- receive payouts from the government.
The gambling dependence has drawn attention from the highest levels of Chinese government.
During a December visit, President Xi Jinping encouraged Macanese leaders to expand beyond gambling and promote "appropriate diversification."
"This is of great importance for the interests of the people of Macau," Xi said.
As is, baccarat is the prime attraction in Macau, totaling more than 90% of casino game offerings. The average minimum bet at non-VIP tables is around $250 -- far beyond the reach of casual gamblers.
Related: Macau trumps Vegas with huge minimum bets
The obvious starting point is for Macau to boost its entertainment and leisure options, which lag far behind the glitz, glam and family fun offered in Vegas. The idea is to offer guests a more complete resort experience.
Some developers have taken note, and are planning new malls and theaters.
Wynn Macau is building a 15,000 seat arena. The neighboring island of Hengqin, which is much larger in size than Macau, has caught Beijing's attention as a prime development and diversification opportunity.
But more could be done, especially as other regional gambling destinations take aim at Macau. Casinos in Cambodia, Vietnam and the Philippines are all working hard to attract Chinese gamblers.
Looking ahead, analysts at CLSA expect Macau's casino revenue to stabilize in the first half of 2015, and rebound in the second half of the year. "Headwinds will persist ... but longer term investors should not abandon ship," the analysts said.
Should the good times resume, Macau would do well to invest the profits wisely.