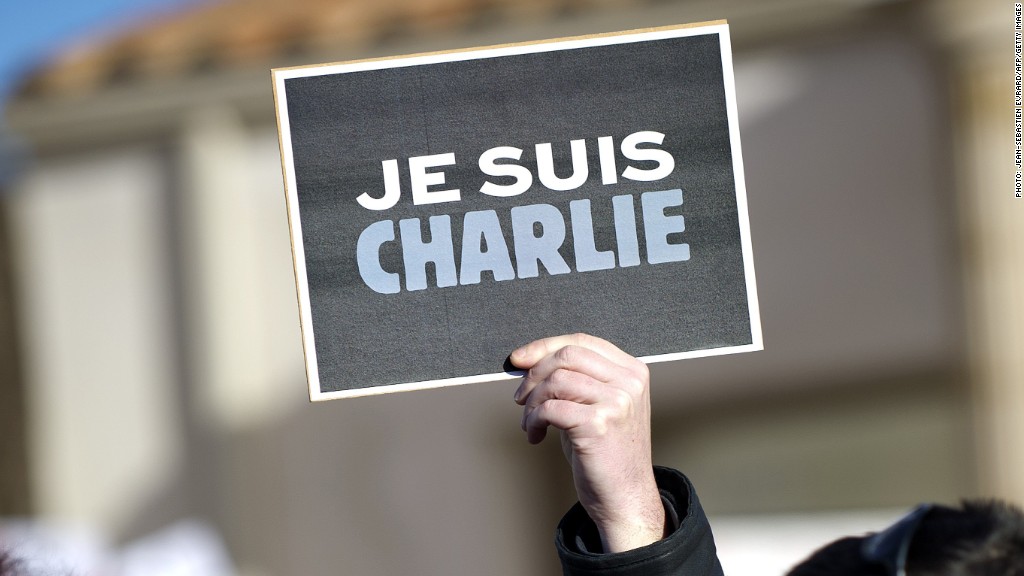 Hackers forced their way into the Twitter account of France's "Le Monde" newspaper on Wednesday and posted "Je ne suis pas Charlie."
The message -- "I am not Charlie" -- was a corruption of "I am Charlie," the unity cry that spread in the wake of the attack on Charlie Hebdo, a satirical French magazine.
The paper said on its website it had been the victim of hacking attempts since Sunday, and that hackers had accessed some parts of its computer systems.
A group claiming to be affiliated with the Syrian Electronic Army claimed responsibility for the incident.
"We have successfully hacked Le Monde and we will never fail to deliver our message of peace and anti-terrorism," the group posted to their own Twitter account.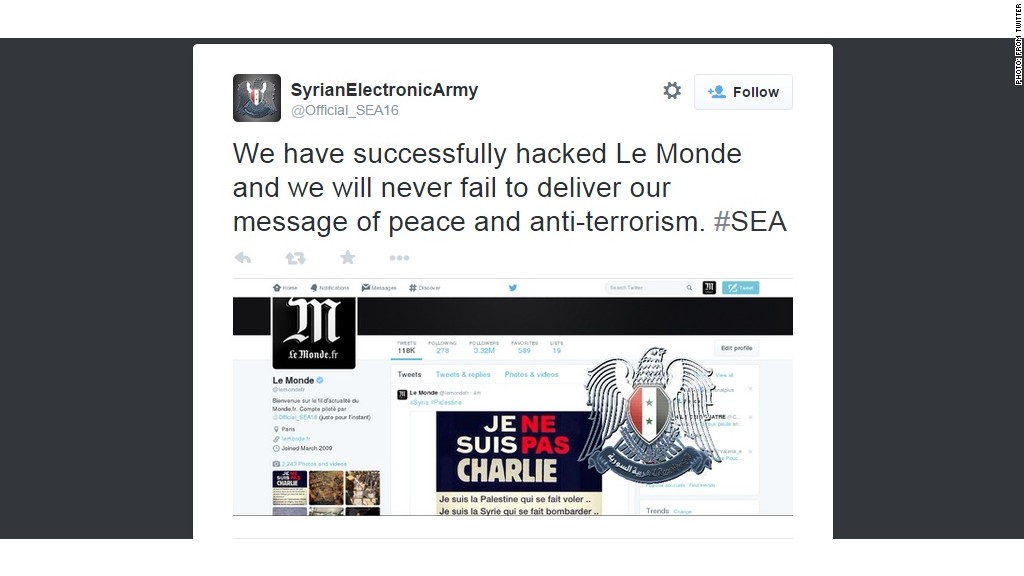 It further claimed: "The Syrian Electronic Army condemns terrorism in France, but @LeMondefr and French government supported terrorism in #Syria."
The fraudulent post to the "Le Monde" account had been removed about an hour later when the paper tweeted, "After the hacking of our account, our teams have taken it back into our hands. We apologize for any fraudulent posts on our behalf."
Thousands of other French websites have also been under attack, according to the government.
The French cyberdefense chief said an unprecedented 19,000 civilian websites have been targeted in recent days. Hackers have also gone after the French Defense Ministry's online presence. French officials told CNNMoney hackers appear to be mostly seeking "weak targets" for graffiti-like defacing.