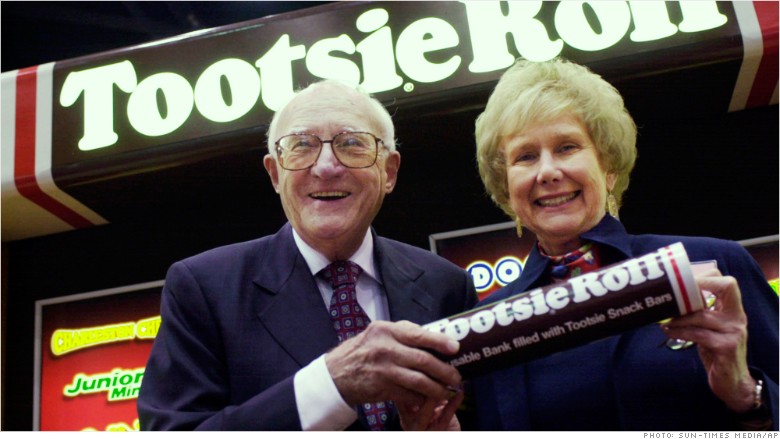 Tootsie Roll lost its 95-year old CEO this week -- and then tapped his 83-year old widow to take his place.
Melvin and Ellen Gordon, who were married for 65 years, ran the Chicago candy maker together for decades. Melvin became a director of the family-controlled company in 1952. Ellen became a director there in 1969 and served as president since 1978.
It's highly unusual for a company to name an 83-year old as CEO, even one who had been serving as president. The average age of a CEO named last year at an S&P 500 company was only 56, according to Spencer Stuart. The oldest newly appointed CEO in the S&P 500 last year was 70-year old Seifi Ghasemi of Air Products & Chemicals (APD).
"Melvin's life represented the very highest values in business, wisdom, generosity, and integrity," Ellen Gordon said in a statement issued following her husband's passing Tuesday.
Related: The right way to leave your business behind
The company also makes Junior Mints, Charleston Chew, Sugar Daddy and Dubble Bubble. The Gordons kept the company independent even as the candy industry has consolidated. Shares of Tootsie Roll (TR) shot up Wednesday following the announcement of Melvin Gordon's passing.