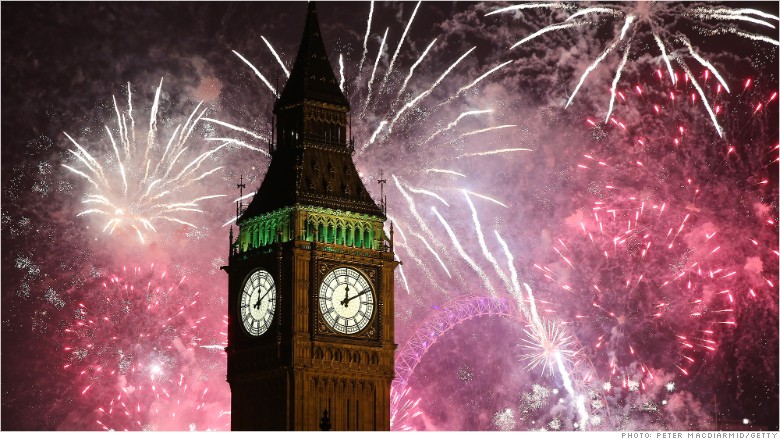 Rain, rain, go away: London is having a sunny moment.
It's the fastest growing western city and one of the top in the world, according to a new report from the Brookings Institution.
London placed No. 26 for economic performance out of the world's 300 major cities. That's significant for a place that's already developed, says Joe Parilla, an author of the report.
London grew faster last year than Austin, the highest-ranked U.S. city on Brookings' list, which clocked in at 38th.
Related: London's homes are worth as much as Brazil's economy
"When you think about just how big and wealthy a place like London is, it's incredibly impressive it's ranked as high as it has," Parilla says. Brookings uses growth in employment and economic activity per capita to rank cities.
While many Chinese cities had faster per capita GDP growth than London, they lagged behind the U.K. capital on job growth. Both are critical for economic success.
The view from the top: London jumped up nearly 60 spots on Brookings' rankings. After a sluggish recovery from the recession, job growth in London's financial sector and its relatively new tech industry are driving the economy.
Related: Russians buying up high-end London property
Although London still draws the United Kingdom's top talent, the new trend is that it's not the nation's lone star. The 10 highest ranking Western European cities for economic performance are all in the U.K. Several British cities, like Manchester and Edinburgh, placed in the top 100 in the world on Brookings' list.
"The U.K. economy has always been this story of London and everywhere else," Parilla says. "This year, every place in the U.K. did well."