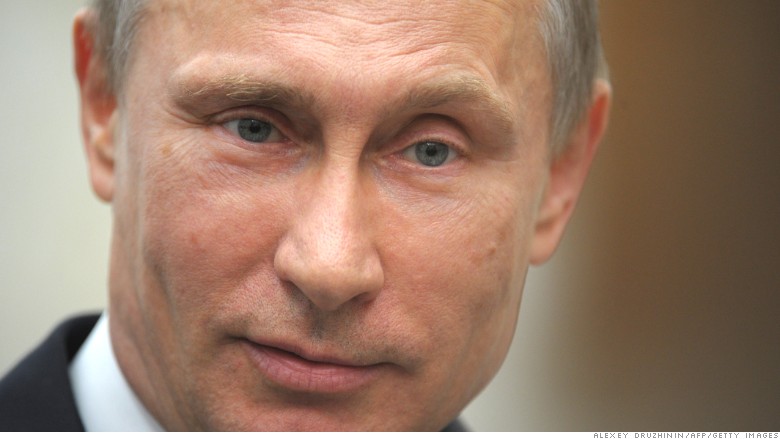 Europe won't even think about relaxing sanctions on Russia unless it sticks to a Ukraine peace agreement signed four months ago.
EU leaders at the World Economic Forum said they had no choice but to respond forcefully last year over Russia's annexation of Crimea, and its support for separatist rebels in eastern Ukraine.
That resolve shows no sign of weakening.
"We need to solve this crisis but the ball is in Russia's court," said Finnish Prime Minister Alexander Stubb.
Relations with Finland's eastern neighbor won't improve unless Moscow implements the peace deal struck by Germany, France, Ukraine and Russia in Belarus last September, he said.
German Chancellor Angela Merkel reminded Davos delegates that when Ukraine voluntarily gave up its nuclear arsenal in 1994 -- the third largest stockpile of nuclear weapons in the world at the time -- Russia was one of the guarantors of Ukraine's security and integrity.
"The annexation of Crimea is a clear violation of the territorial integrity principle," she said. "Economic sanctions can be lifted if the reasons why they were introduced are removed, but unfortunately we are not there yet."
Related: Ukraine president says no room for negotiations with Russia
Sanctions left Russia more exposed to the collapse in oil prices that is wreaking havoc on its economy, still heavily dependent on energy exports.
Europe is due to review some sanctions in March, but unless the situation in Ukraine improves between now and then, is highly unlikely to relax its stance.
"When you look at the situation, all the evidence is that Russia is still interfering," said Dutch Prime Minister Mark Rutte.
Russian President Vladimir Putin is not in Davos this week. But Russian business and political leaders who have made the trip are putting on a brave face, throwing lavish parties and playing down the impact of sanctions.
"With the sanctions present, we just need to find different ways to stimulate the economy," deputy Prime Minister Arkady Dvorkovich said. "We can focus on exports, given the ruble is low. In some ways, even the sanctions are good."