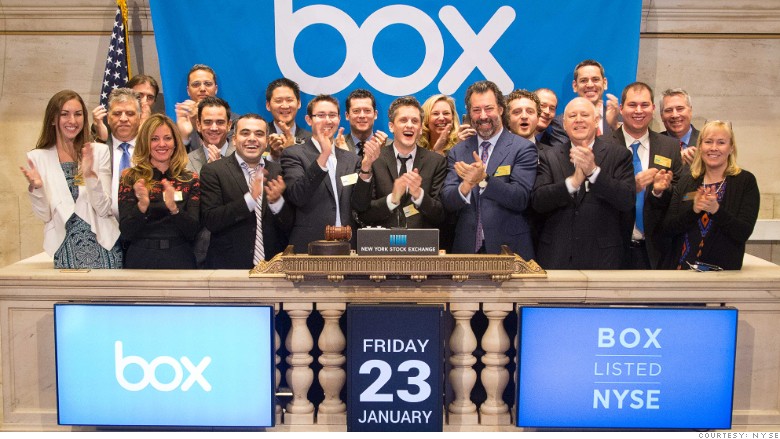 Welcome to Wall Street, Box. What took you so long?
A year after it first began the process of going public, Box made a big splash in its debut on the New York Stock Exchange on Friday morning.
Box, trading under the ticker symbol "BOX," opened at $20.20. That's a big bump from its initial public offering price of $14. It closed 66% above the IPO price, signaling sky-high demand.
Keep a close eye on Box (BOX) because its initial public offering -- the first high-profile one of 2015 -- could prove to be a trial balloon for investors' appetite for risk, especially given recent turbulence in the financial markets.
Related: 16 companies worth over $1 billion to lose money
What is Box? Think of Box as the business-friendly version of DropBox. It uses cloud software to provide online storage services that cater to companies.
It wanted to go public last year, but had to delay the offering due to market turbulence and questions about when it will gain profitability.
Late Thursday Box priced its initial public offering at $14 per share. That means there's lots of demand for Box shares because the company anticipated going public at $11 to $13. The company likely benefited from investor euphoria over the European Central Bank's big stimulus plan announced earlier on Thursday.
"They obviously had to wait a while to go public. That may have made them a bit more risk averse on pricing," said Greg Leffert, an analyst at Renaissance Capital, which manages an IPO exchange-traded fund, or ETF.
Related: European Central Bank unveils big new stimulus program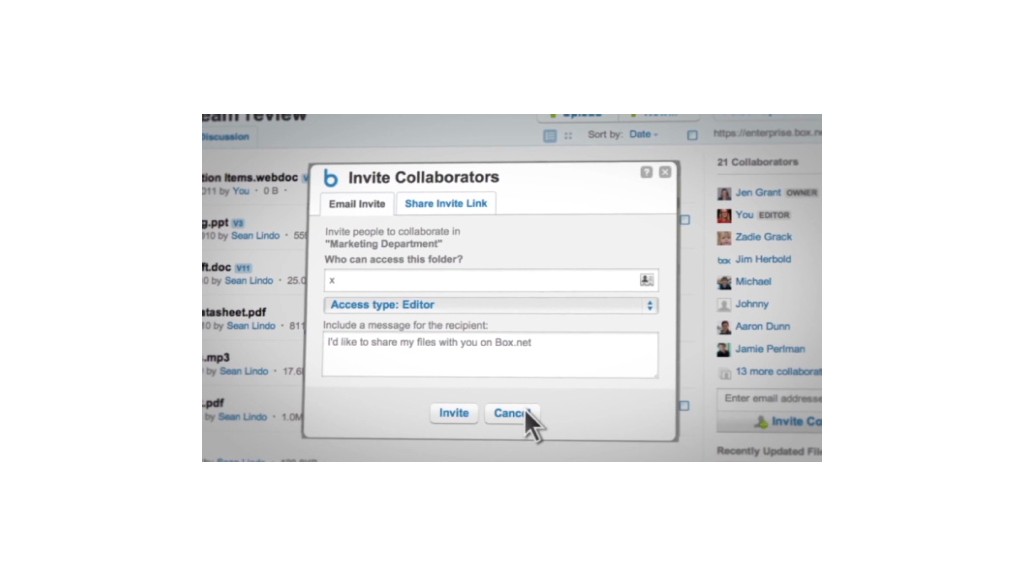 How will it turn a profit? The IPO values Box at about $1.6 billion -- even though it remains unprofitable. The deal raised $175 million, which is less the $250 million it hoped to raise last year.
Still, Box can use the new cash to fund its expensive business model. Like other cloud companies, Box is grappling with heavy costs and marketing expenses. It faces steep competition from deep-pocketed tech giants Microsoft (MSFT) and Amazon.com (AMZN).
Led by co-founder Aaron Levie, Box is plotting to expand its business by specializing in specific areas like healthcare and legal.
The strong showing from Box could pave the way for more enterprise software companies to hit the public markets later this year, Leffert said.