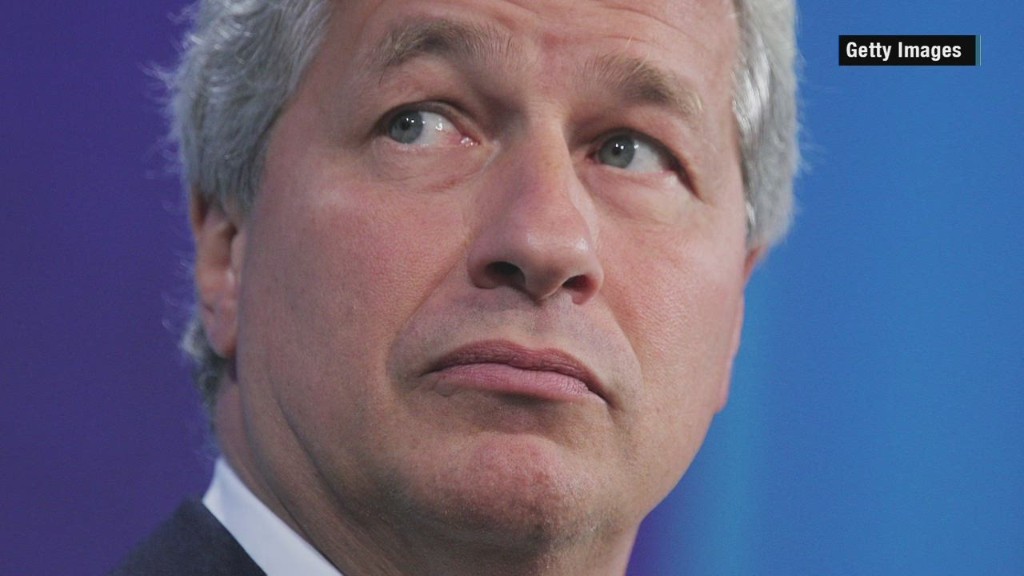 JPMorgan Chase chief Jamie Dimon got his first cash bonus in three years -- a sign that maybe he's managed to move on from the massive losses caused by the "London Whale."
Dimon was paid a cash bonus of $7.4 million in 2014, according to JPMorgan (JPM). That's on top of his annual pay of $1.5 million and $11.1 million in company stock.
In all, he was paid $20 million for 2014. So his pay is actually unchanged from 2013, when he was paid a salary of $1.5 million and $18.5 million in unrestricted stock. The only difference is that he didn't get a cash bonus in 2013.
Back in 2012, Dimon's pay was cut by nearly half to $11.5 million after JPMorgan suffered trading losses of nearly $6 billion tied to a group of traders in London, one of whom was nicknamed the London Whale.
JPMorgan agreed to pay almost $1 billion in fines to U.S. and U.K. regulators for lack of proper oversight of its traders.