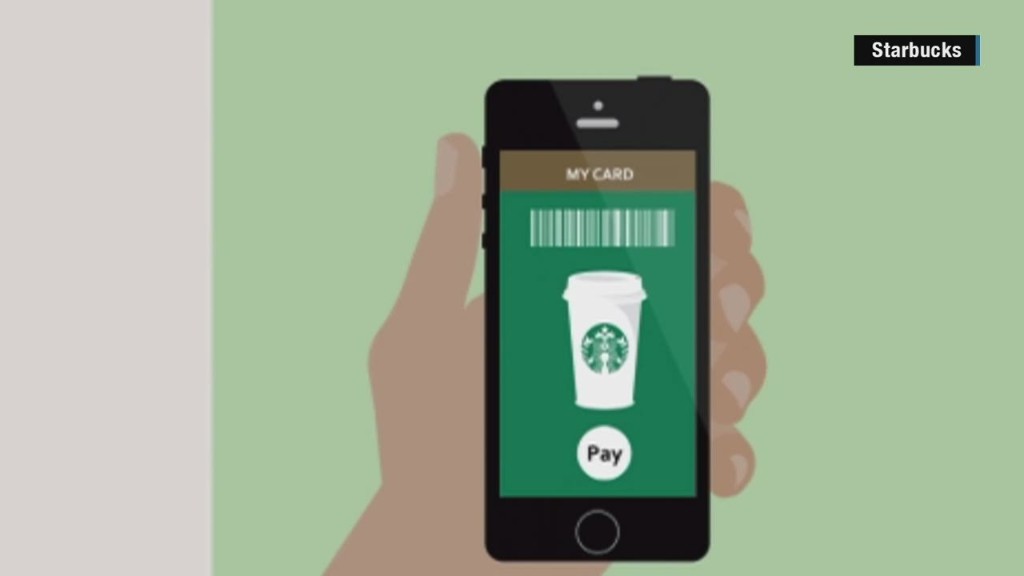 It's official. Starbucks wants you to think of it as a technology company, not a coffee retailer. And it may have just named its future CEO too.
Starbucks (SBUX) hired Kevin Johnson, the former CEO of Juniper Networks (JNPR) and a veteran of Microsoft (MSFT) and IBM (IBM), to be its new chief operating officer on Thursday.
This is a clear sign that Starbucks is serious about becoming a mobile payment giant that can compete with the likes of Apple (AAPL), PayPal, Google (GOOGL) and former Starbucks partner Square.
During a conference call with analysts Thursday, CEO Howard Schultz praised Johnson for his "mobile and digital expertise."
In fact, the word "mobile" was mentioned 34 times during the conference call -- identical to the number of references for the word "coffee."
The hiring of Johnson also potentially paves the way for this KJ (not to be confused with the current Sacramento mayor/ex-NBA star) to one day become the CEO of Starbucks.
Related: Starbucks wants to be the 'Willy Wonka of coffee'
Chatter about a successor to Schultz started to pick up once Troy Alstead, who Johnson is replacing, announced earlier this month that he was taking a leave of absence.
Alstead is a 23-year veteran of the company and many felt he could one day take over for Schultz.
When Schultz left the company in 2000, the company suffered for several years until he returned in 2008. So it's important for the company to have the right person in place to succeed Schultz once he retires for good.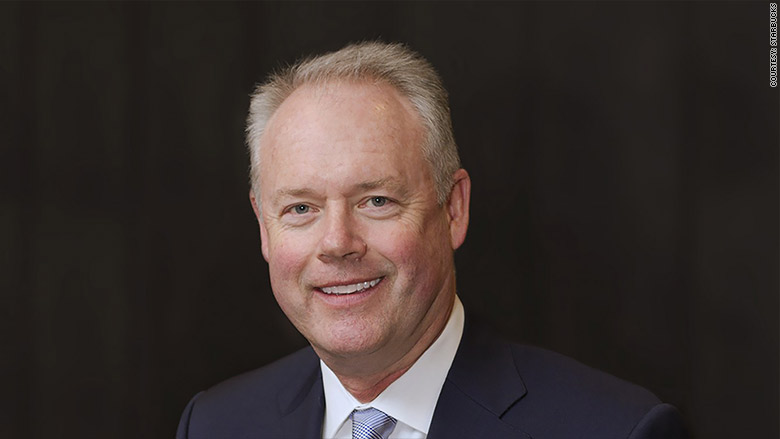 Now that Starbucks has hired someone who already has experience as a CEO, it's only natural for speculation to begin about whether Johnson is the leading candidate to one day assume the top spot.
Who's the boss? In sports, ex-head coaches often take assistant coach jobs in order to eventually become the boss again. It happens in Corporate America too.
Mark Hurd was forced out of Hewlett-Packard (HPQ) in 2010 and joined Oracle (ORCL) as a president shortly after that. He's now co-CEO.
Related: Schultz isn't intimated by Apple Pay
Meg Whitman left the CEO perch at eBay (EBAY) in 2007. After a failed attempt to become governor of California in 2010, she joined HP's board in January 2011 ... and became CEO a few months later.
And Dick Parsons went from being the CEO of New York's Dime Savings Bank to president of Time Warner in 1995. Time Warner (TWX), which owns CNNMoney, named him CEO in 2002. (Parsons stepped down in 2007.)
Schultz is not taking a coffee break. But Starbucks investors can breathe easy. Schultz does not appear to be going anywhere just yet.
"My passion and personal commitment to Starbucks has never been greater," Schultz said during the conference call with analysts Thursday. "Kevin's addition is not part of some unannounced succession arrangement."
Related: Starbucks is bringing the flat white to America
Read into that what you will. Johnson may or may not be the next CEO. But he's clearly joining a company with a lot of momentum.
Shares surged 6% Friday to an all-time high after the company reported a 13% increase in sales and an 82% surge in earnings during its latest quarter. That's a lot of Chestnut Praline Lattes.