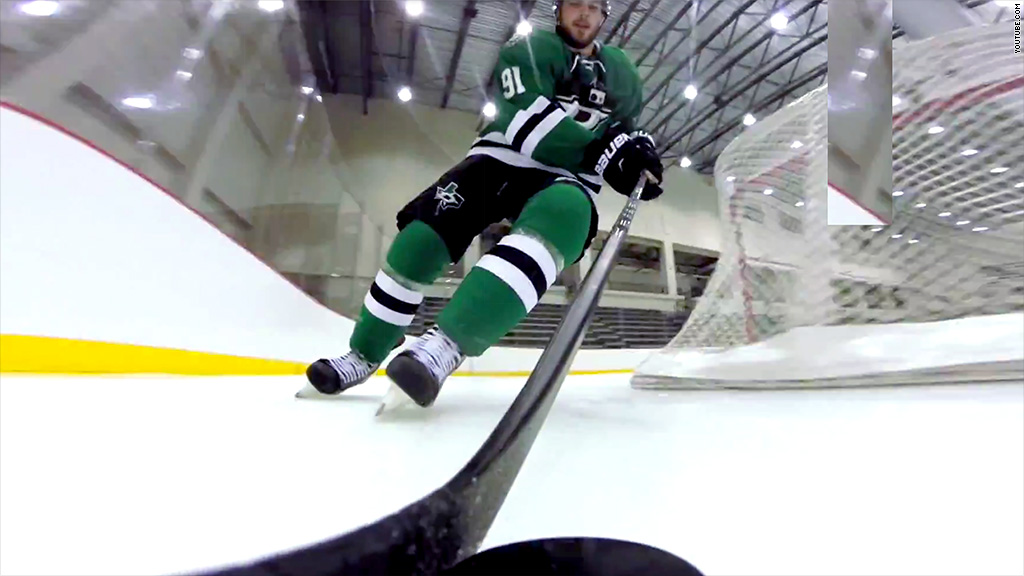 Soon hockey fans will be closer to every goal and penalty shot thanks to
GoPro

(GPRO).

The National Hockey League (NHL) announced on Friday a North American partnership with GoPro, the camera company that creates wearable HD recording devices.

Doing so will allow the league to use the company's equipment for upcoming NHL games, broadcasts, and events.

The agreement is GoPro's first with a major professional sports league.

"GoPro is the perfect partner for us," said Bob Chesterman, NHL Senior Vice President of Programming. "Only GoPro has the technology to help us and our media partners showcase the beauty and intensity of hockey in new and deeper ways."

GoPro's Professional Broadcast Solution technology, which allows for live HD broadcasting, will debut at the 2015 NHL All-Star Weekend where GoPro's cameras will be worn by players during the NHL's All-Star Skills Competition.

New points of view on skating, stickhandling, and goal scoring from some of the league's top players will also be used during the broadcast of the NHL All-Star game itself.

Related: Apple patents camera, and GoPro shares tank

The on-ice footage will likewise be used on the social media platforms of the NHL and GoPro throughout the season.

GoPro's partnership with the league is a big move for the camera company, which has been trying to break into major professional sports.

"This partnership marks a significant first step for GoPro into team sports," said Todd Ballard, GoPro's Senior Director of Lifestyle Marketing.

With the partnership, GoPro becomes an Official Partner of the NHL and will receive prominent brand exposure from the league's broadcast and social media networks.

The NHL All-Star Game takes place Sunday, January 25th on NBC Sports Network.