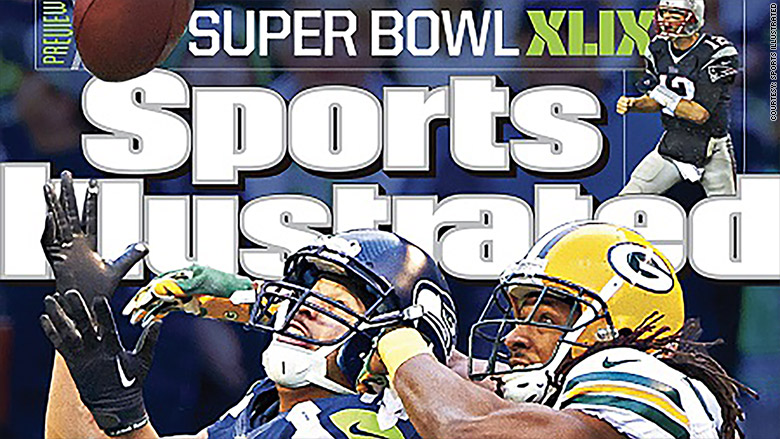 Sports Illustrated has laid off all six of its staff photographers and will rely more on freelancers.
Brad Smith, director of photography for Sports Illustrated, spoke about the move Friday in a report from the National Press Photographers Association.
"There was a decision made through the company to restructure various departments, including at Sports Illustrated," Smith said. "Unfortunately economic circumstances are such that it has cut the six staff photographers."
The layoffs occurred on Thursday.
The weekly magazine, which is owned by Time Inc. (TIME), will fill the void by leaning on what spokesman Scott Novak told CNNMoney will be "a broader worldwide contributor network."
Novak stressed that Sports Illustrated has a long history of turning to freelancers -- including in the magazine's last issue. He said the magazine has long had a small photography staff, averaging fewer than six over its six decades of publication.
"This approach is neither radical nor unprecedented for Sports Illustrated," Novak.
Novak acknowledged that the decision was driven in part by financial considerations.
"As a media enterprise, it's incumbent upon us to manage our business in a way that delivers the best products to our consumers and drives the most value to the bottom line," Novak said.
Photography has long been the lifeblood for Sports Illustrated, which boasts a number of iconic covers in its archives.
The magazine will maintain a photography department with editors and personnel like Smith still in place. Novak declined to comment about the magazine's freelance budget.
Time Inc. was spun off by Time Warner (TWX), the owner of CNN and CNNMoney, last year.