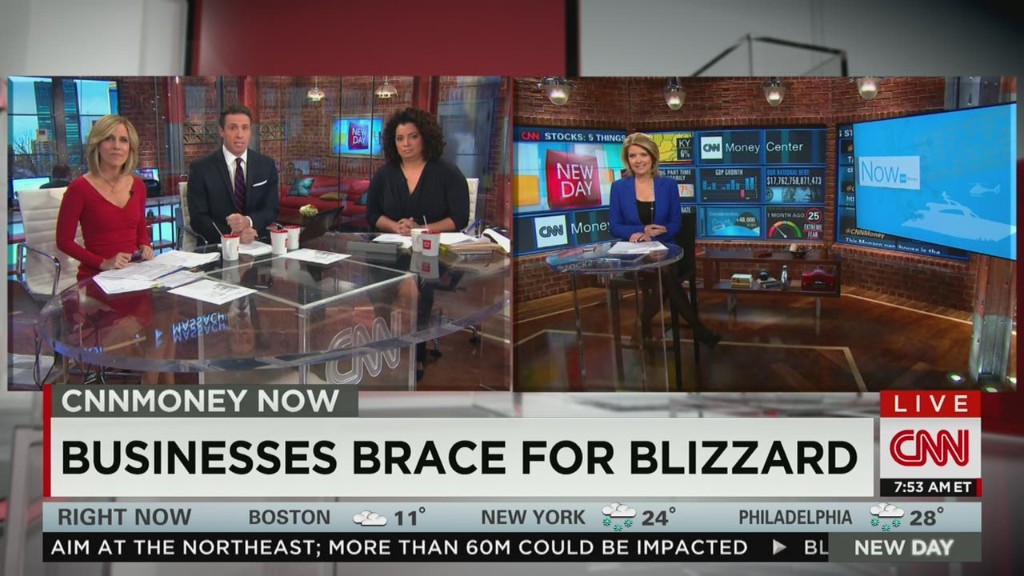 The blizzard set to barrel into New York City Monday isn't enough to halt trading on Wall Street -- at least not yet.
The New York Stock Exchange says it is currently planning to be open both Monday and Tuesday, even as forecasts predicted up to three feet of snow, wind gusts of up to 65 miles per hour and freezing rain.
The Nasdaq stock market, which trades big tech companies including Google (GOOGL) and Microsoft (MSFT), also said Monday that it plans to remain open both days.
The Big Apple is facing what will likely be "one of the worst snowstorms in the history of this city," said Mayor Bill de Blasio.
Related: 4 stocks popping thanks to Snowmageddon
But if history is any indication, it's not surprising that lower Manhattan's trading floors plan to remain open. Besides Superstorm Sandy, which closed down markets for two days in 2012, it had been years since trading stopped for an entire day due to a weather-related emergency.
The most recent time a snowstorm interrupted trading was in 1996, when the NYSE delayed its opening until 11 a.m. and closed two hours early.