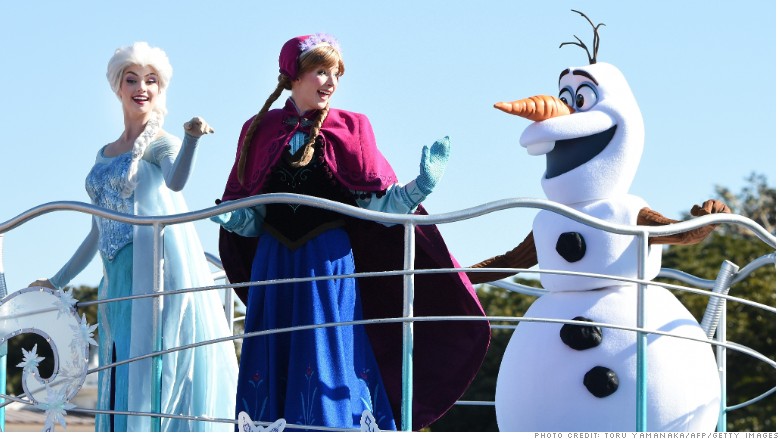 Disney is launching a special cruise for those fans who just couldn't get enough of "Frozen."
The Disney Cruise Line will start running its new "Frozen" themed cruises this summer, the company said.
Naturally, they're not headed to the Caribbean, but to northern destinations including Norway, Iceland, Scotland and Alaska.
The cruise will be designed to mimic the animated children's movie about a girl whose touch turns everything into ice. The ship will turn into a "winter wonderland."
"On one special morning, guests will awake to discover a magical freeze has overtaken the atrium lobby with sparkling icicles adorning the grand staircase, resembling the majestic mountain-top ice palace of Queen Elsa," said Disney Cruise Line, in a press release.
Related: "Frozen" and "Wolf of Wall Street" were most pirated films in 2014
Costumed characters from the movie will make appearances on the ship, according to Disney (DIS), and many of the cruise events revolve about music and dancing. "Frozen" is a musical, after all.
Disney said that evening dances on the pool deck will be "followed by fun just for adults in the nightclub featuring dance performances and frozen specialty drinks."