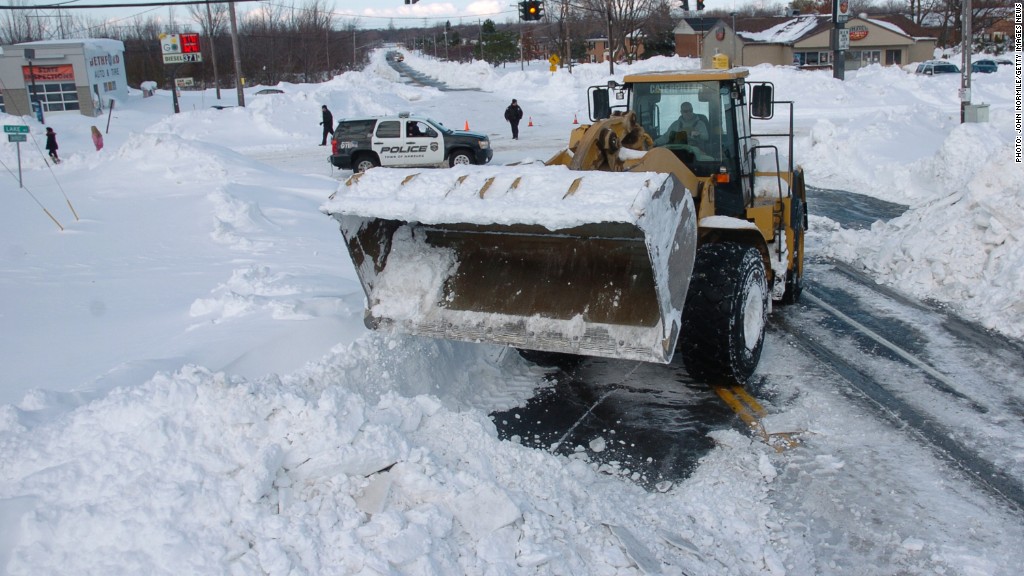 Blizzards cost airlines a ton of money -- but they actually hit passengers harder.
The reason is simple: When airlines cancel flights they save on two of their biggest costs -- fuel and labor. But passengers end up spending more -- a lot more -- when a flight is canceled, on additional lodging and meals. There's also a ton of lost productivity from missing work.
It costs an airline just $6,000 to cancel a typical domestic flight on a full-size jet, according to masFlight, an industry research firm. But the total tab for all the passengers who were supposed to be on board: about $58,000
Thousands of flights have been canceled due to this week's storm.
Related: Northeast blizzard - What you need to know if you're traveling
Last winter was one of the worst in terms of storms disrupting air travel, with about 1 million flights delayed or canceled from December through February. That cost airlines $500 million.
But the cost of those delays and cancellations to the 90 million affected passengers was about $5.3 billion, according to masFlight.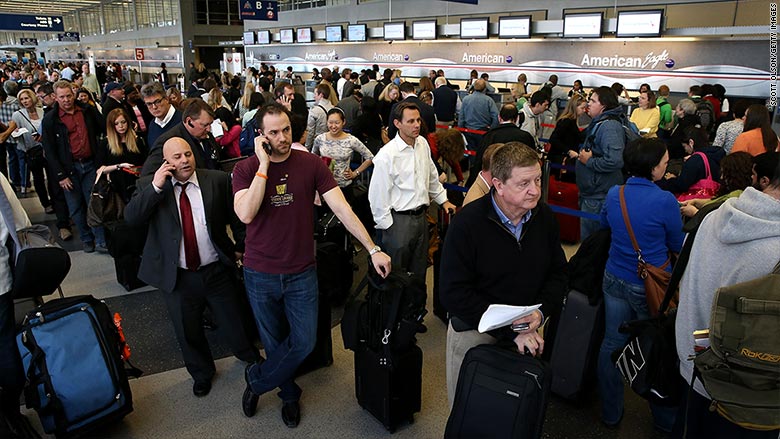 "It's tough to quantify how much of that is out-of-pocket expenses, and how much is productivity," said Tulinda Larsen, vice president at masFlight. "But those costs can start to add up very quickly -- a couple of hundred dollars for a hotel room, $100 in extra travel to and from the airport, and extra meals."
Related: Why airfares are sky-high when jet fuel is dirt cheap
Both airlines and passengers have gotten off pretty easy this winter. Only 13,000 flights have been grounded so far this month, according to masFlight, which is average for January.