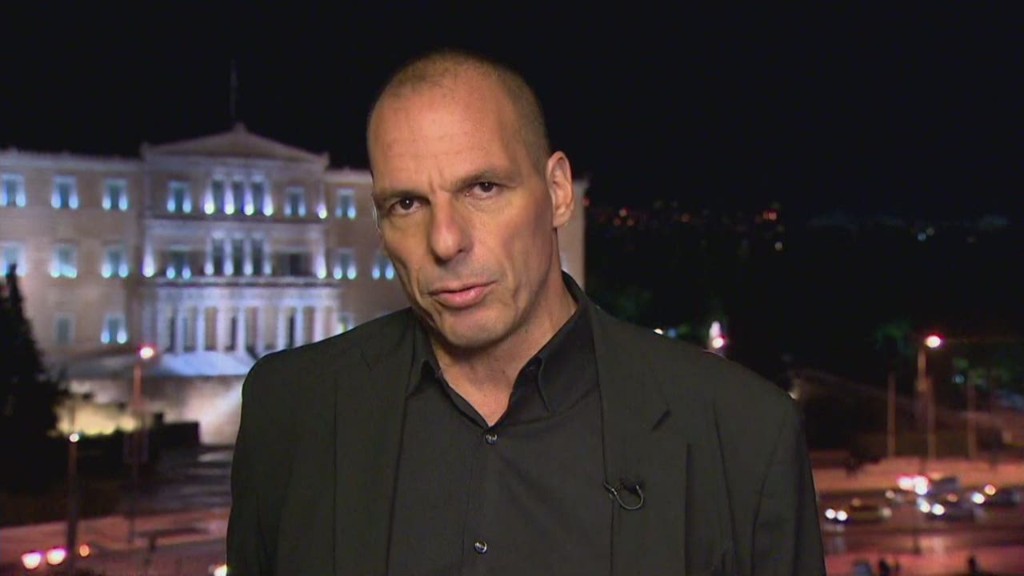 Greece's banks were slammed Wednesday as the country's new anti-austerity government abandoned commitments made to its international lenders.
Officials from Syriza, the party that won power in Sunday's elections, said they would halt the privatizations of a major electricity company and port, and hike the country's minimum wage. The party has also promised debt relief for people living below the poverty line.
The promise of debt relief for individuals was raising alarm bells among investors because it could potentially wipe out the capital of Greek banks, said JP Morgan market strategist Nikolaos Panigirtzoglou.
Shares in major Greek banks, including Piraeus (BPIRY) and Alpha Bank (ALBKY), fell by between 25% and 30% Wednesday, and the benchmark ATHEX Composite index dropped by 9%. The yield on Greece's 10-year government bonds soared by more than 100 basis points to about 10.5%.
The Greek banking sector is more robust than it was before the financial crisis. Still, Alpha Bank and Eurobank are reported to have applied for emergency support from the European Central Bank should conditions deteriorate.
Related: Syriza won, so what's next for Greece?
Greece still needs the support of its European partners and the International Monetary Fund to pay its bills. But the new government's early moves appear to be setting up a clash with these creditors, who together have lent the country 240 billion euros since 2010.
"A failure to reach a deal with the lenders would put Greece in a very difficult situation as the economy is still dependent on official funds," IHS senior analyst Blanka Kolenikova wrote in a report. "Should Greece default, the risk is that the ECB would stop providing liquidity support to Greek banks, which would very probably be dealing with significant deposit outflows."
Greece's previous government had been overhauling the economy to satisfy conditions of the bailouts. Austerity and reforms were supposed to return the Greek economy to growth and ensure it could pay its debts.
Syriza has promised to reverse austerity measures such as tax hikes and government spending cuts. The party's electoral victory was fueled by widespread anger over policies that critics felt prioritized payments to creditors over an economic rebound in Greece.
Greece's new finance minister Yanis Varoufakis said Wednesday he is committed to renegotiating agreements with the country's lenders.
"We will negotiate, in a short space of time with our EU partners, our creditors and the European Central Bank," he said.
Germany and other European states have insisted Greece must play by the rules.
Last year, Greece returned to modest growth after five years of recession, but output remains far below levels seen in 2007.
Standard & Poor's said Wednesday it could cut Greece's 'B' credit rating even further. It already classifies Greek debt as speculative grade, or junk.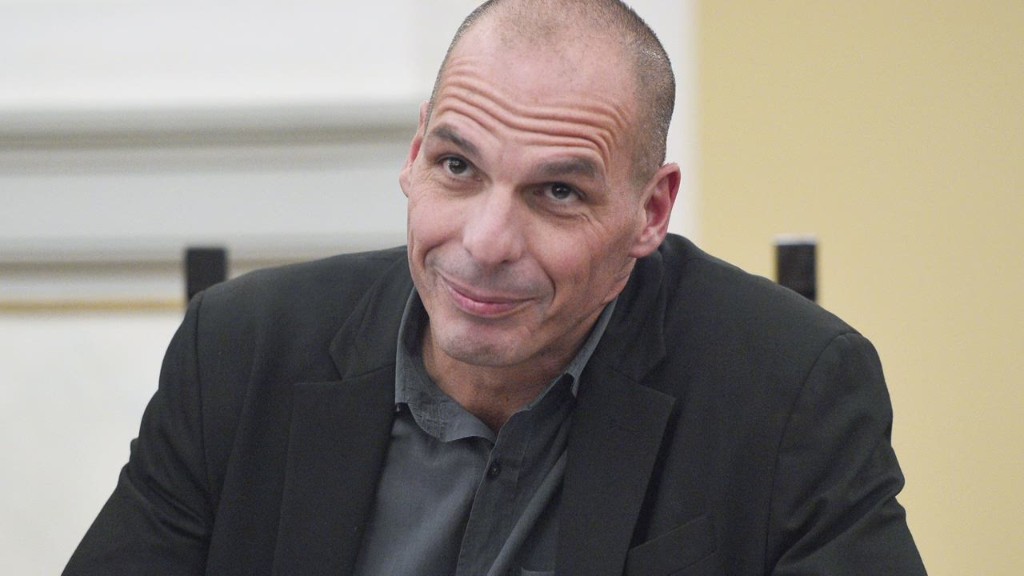 --CNN's Elinda Labropoulou contributed to this report.