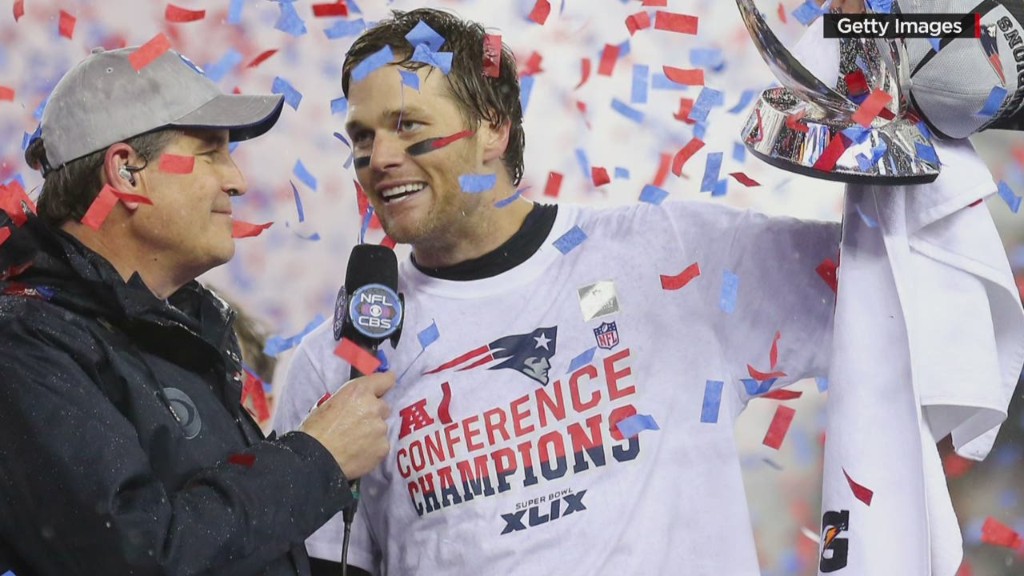 NBC has (finally) crossed the goal line and sold out all of its Super Bowl ad time.
On Wednesday the network said that it has sold all of the available ad space for Sunday's game for a record average cost of $4.5 million per 30-second ad.
The figure is up from the $3.5 million that the Peacock network charged the last time it had the game in 2012, and a bit more than the $4 million Fox charged last year.
While good news for NBC, the sellout announcement does come much later than it has in the past. Fox sold out all the ad time For last year's game almost two months before its telecast.
The later timing this year reflects an overall slowdown in television advertising spending. Advertisers have been a bit tight-fisted with their budgets -- they've been making fewer big-dollar commitments ahead of time and have been waiting closer to air time to buy spots.
Related: TV ad sales slowdown affecting the Super Bowl
"It's been a challenging ad sales marketplace," said Seth Winter, the network's executive vice president of sales and marketing, "but we came through with flying colors."
On a conference call with reporters, Winter said the late afternoon pre-show and the post-show are sold out too. (Spots at those hours don't sell for $4.5 million apiece, but they're still enormously expensive, since they're guaranteed to be seen by tens of millions of viewers.)
Some ad spots are still available in the early afternoon hours -- the pre-pre-show, for lack of a better phrase.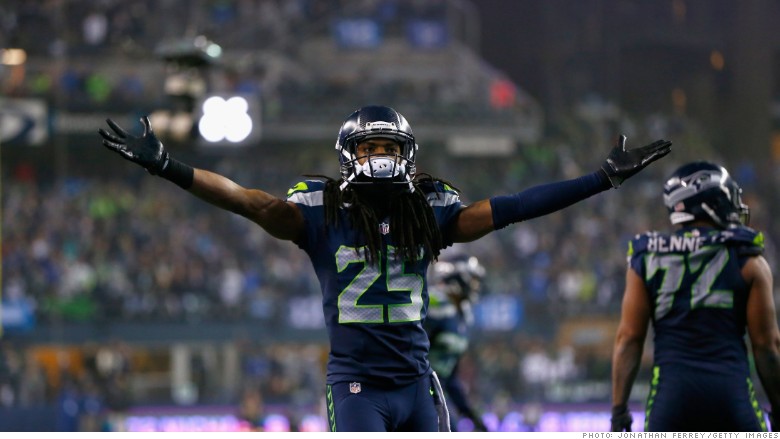 NBC's coverage starts at noon Eastern time on Sunday. Kickoff time is 6:30 p.m. The game will feature the New England Patriots and the Seattle Seahawks.
Over the last five years, the Super Bowl has not dipped below 105 million viewers, and last year's game set a TV ratings record.
This year's match-up could even reach an even bigger audience since NBC is offering 11 hours of free online streaming for the event.
As for who's buying the ads, this year's Super Bowl is a mix of both traditional and rookie advertisers with 15 first time sponsors having ads during the game.
This includes ads from Budweiser, Victoria's Secret, and Skittles (a favorite candy of Seattle running back Marshawn Lynch).
NBC has also created a special Tumblr page where viewers can watch all the highly priced ads that run during the game.