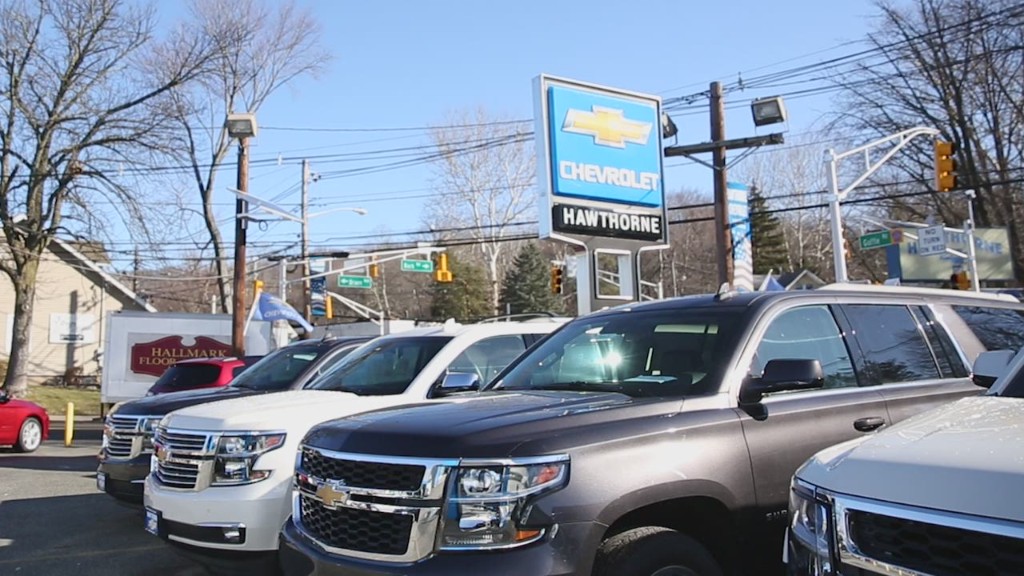 The steady four-month decline in gas prices which has saved motorists more than a dollar per gallon has ended, at least for the moment.
The average price of a gallon of regular gas edged up a fraction of a penny to take the national average to $2.04 from $2.03 on Tuesday, according to AAA. It marked the first increase in 123 days, the longest such streak on record. Wednesday, the average price stayed unchanged.
Before this week, the last time the average price increased was November 25, when the national average stood at $3.35 a gallon.
This week's slight uptick followed increases in wholesale gas prices and crude oil prices on commodity markets earlier this week. The death of Saudi King Abdullah bin Abdulaziz al Saud last week prompted some uncertainty in markets on whether the Saudi Arabia will continue to maintain oil production.
Related: What's gas cost in your state?
While the transfer of power to his half-brother is expected to be smooth, the Saudi decision to maintain production in the face of falling prices is one of the major factors behind the slide in crude oil prices over the last year. In the past, the Saudis have frequently trimmed output in order to maintain prices.
Related: Oil boomtown - 'We could see 20,000 layoffs by June'
Other factors in the price slide are increased oil production in the United States, which last year passed Saudi Arabia as the world's largest oil producer; decreased demand from slowing economies in Europe and Asia; and more fuel efficient vehicles.
While the national average never made it below $2 in the recent slide, gas for less than that is now widespread across the country. Most gas stations have been selling regular for less than that price for more than a week, and there are 27 states with a statewide average below $2. But a few high priced states, such as New York, California and Hawaii, have kept the national average above the $2 mark.