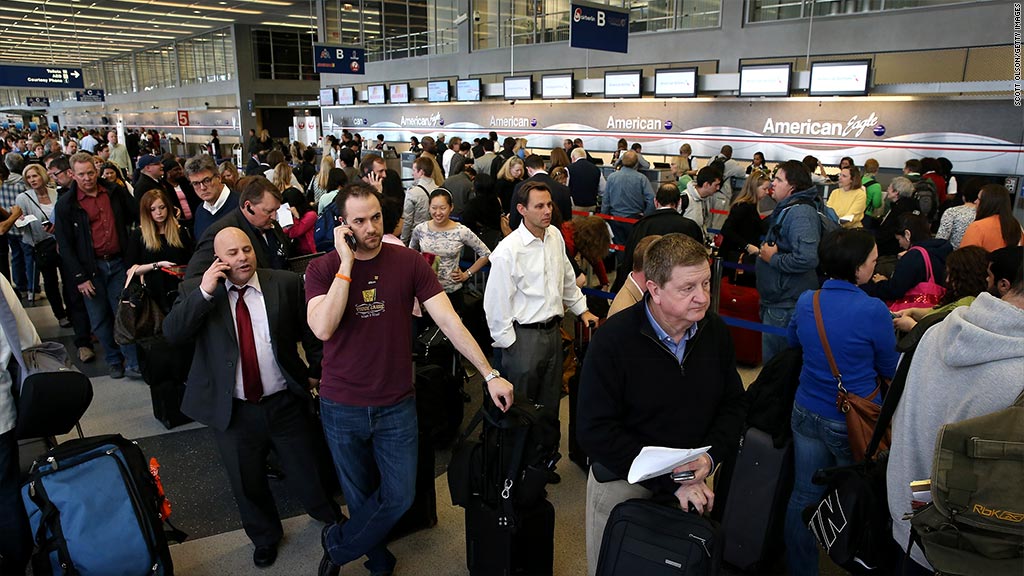 The economic hit taken by the Northeast this week is kind of like the storm itself: not as bad as it could have been.
Estimates from experts vary between $500 million and a little over $1 billion.
Analyst Evan Gold of Planalytics echoed the sentiment of his peers: it "wasn't a big deal." The firm estimated the economy is out $500 million, mostly from lost productivity and economic activity -- sales -- that will never take place.
"If you go out and buy lunch on a Tuesday afternoon, you didn't do that. When you're back at work (Wednesday), you won't buy two lunches," Gold said.
Other estimates were higher.
IHS Global Insights estimated a $1 billion hit across the Northeast, including a $265 million loss in Massachusetts, where residents on the Eastern side of the state were digging themselves out of approximately three feet of snow.
Moody's Analytics, which issued a preliminary estimate of $1.25 billion in losses, said in a note that construction in New England likely lost almost a full day of work, but "workers should be able to put in overtime and (the losses) will be recouped in subsequent weeks."
Canceled flights alone cost the economy an estimated $230 million, according to the U.S. Travel Association.
Other costs won't be tallied for several months. Many homeowners, for example, don't notice and file claims for damage until the spring, so it will be months until insurance companies know how much the snow cost them.
And while some businesses lose sales and workers lose wages, there are winners, like the snow plow drivers who work overtime to keep the roads clear.
Could've been far worse
The storm had nowhere near the impact of last year's Polar Vortex, which led to a 2.1% chill on economic output.
In Moody's worst-case scenario, the blizzard would have crippled the Philadelphia, Boston and New York metro area economies, "leaving them essentially dormant for two days, the immediate cost would have been $16 billion."
The storm only grazed New York, which had prepared for a blizzard of historic preparations. The city virtually ground to a halt late Monday, shutting down subway trains and banning all non-essential travel during the storm. But roads and public transportation reopened by midday Tuesday.
The storm was also well-timed: January is typically a slow month for the economy, and only about 10% of economic activity (like shopping) takes place on Monday and Tuesday, Gold said. The impact could have been much larger if the storm plowed through between Friday and Sunday, when between 40% and 50% of the week's economic activity occurs.
Restaurants and mom-and-pop stores are the hardest hit, he said, but many of the biggest chains figured out how to make the most of the situation.
"It's actually a great opportunity to clear out winter inventory," Gold said. The smart ones "send out an email or text to say, 'Hey, if you need boots, hats, gloves, sweaters -- we've got them."
--CNNMoney's Richa Naik and Logan Whiteside contributed to this report