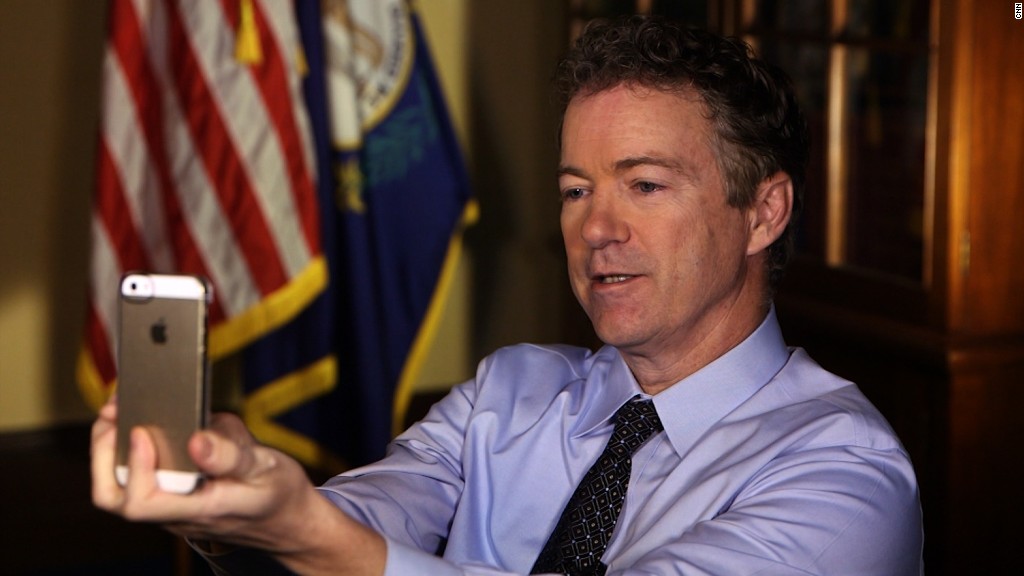 There's no escaping the "Audit the Fed" movement for the Federal Reserve.
Sen. Rand Paul re-introduced legislation this week that would require the Government Accountability Office to conduct a full audit of the central bank's monetary policy deliberations -- a proposal that has started gaining real traction in Washington the past few years.
The Kentucky Republican introduced the bill (originally spearheaded by Paul's father, libertarian firebrand and former Rep. Ron Paul of Texas) in 2013, but it didn't go anywhere in the Democratic-controlled Senate last Congress.
Now, with the new Republican majority in the upper chamber, proponents of "Audit the Fed" are hopeful that the bill will make new headway this year.
Related: Can Ted Cruz audit the Fed?
"The Fed's currently operates under a cloak of secrecy and it has gone on for too long," Paul said in a statement. "The American people have a right to know what the Federal Reserve is doing with our nation's money supply."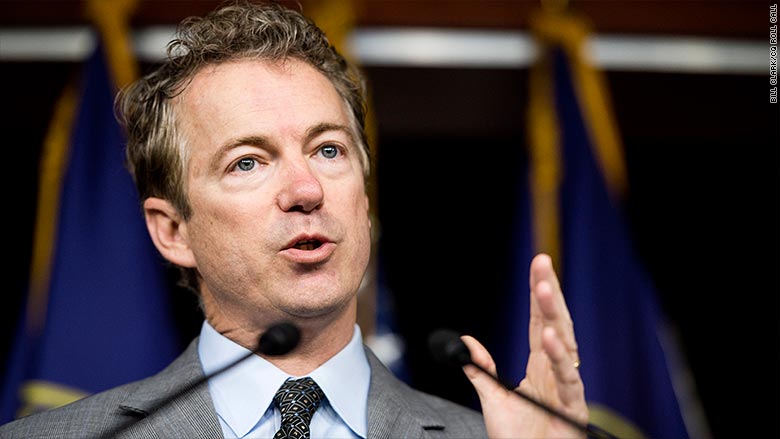 The House has previously approved the bill with bipartisan support, and Paul's fellow Kentucky Republican Rep. Thomas Massie already introduced a companion bill earlier this month.
So far, Paul's bill has 30 co-sponsors while Massie's has 103.
The Fed is already subject to regular audits by the GAO, but proponents of "Audit the Fed" bill want to get rid of current restrictions that shield the central bank's monetary policy deliberations from auditors.
Related: Fed stays 'patient' but rate hikes are coming
The idea has gained popularity on the Hill as lawmakers, particularly Republicans, have expressed alarm at some of the Fed's post-financial crisis monetary decisions, including a massive bond-purchasing program.
Sen. Mitch McConnell's spokesman Don Stewart said in an email Wednesday that he couldn't comment on if and when the Senate Majority Leader plans to bring up Paul's bill this Congress, but pointed out that McConnell is a co-sponsor of the legislation.
The revival of "Audit the Fed" on Capitol Hill comes as Federal Reserve is planning to raise interest rates soon, the first hike since the financial crisis caused the Fed to cut rates to historic lows near zero in late 2008.
Senior Fed officials, including Chair Janet Yellen, have publicly spoken out against "Audit the Fed," saying the proposal would hurt the central bank's ability to make independent policy decisions.