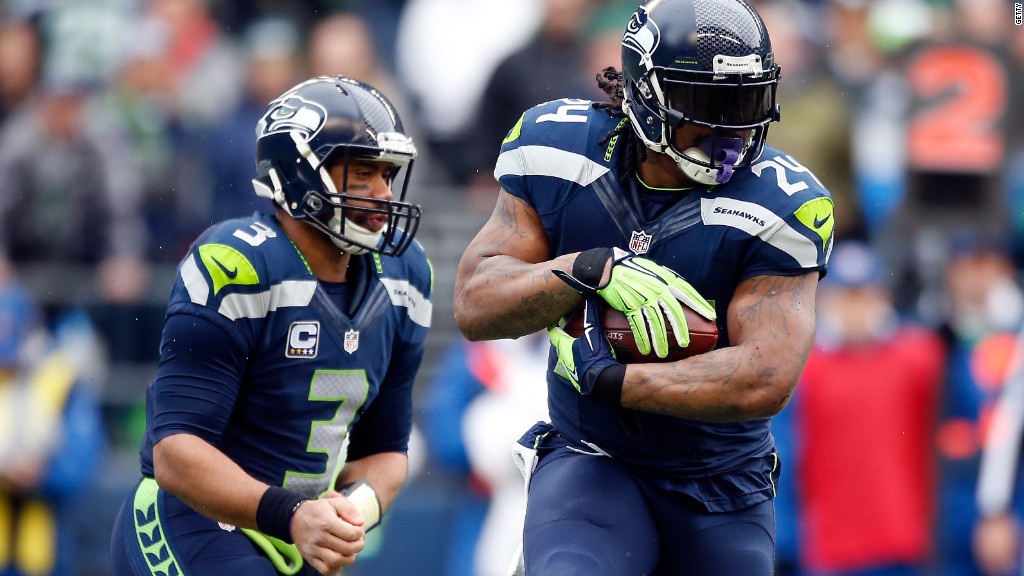 If you've felt the need to wear sunglasses while watching sports lately, you're not crazy.
Fluorescent colors that look like they came straight out of a highlighter are taking over the sports world in a big way. They will be featured in this week's Super Bowl.
They're all over the Australian Open. They were a big part of last weekend's Pro Bowl and NHL All-Star games. They were in this year's college football playoffs, and they will make several March Madness appearances.
The neon spectacle across multiple sports isn't a coincidence. Fluorescent colors are currently trending with young people -- the target demographic of sports equipment makers.
"Uniform designers have come to the realization that kids prefer fluorescent colors," said DayGlo Business Manager Brian Skelly. "We've definitely seen a spike in sales in the last couple years."
DayGlo, which manufactures fluorescent pigments, recently conducted a study, which found that children prefer neon colors four-to-one over conventional colors. The company also found that customers stop to look at brightly colored clothing twice as long as they spend looking at non-fluorescent items.
"It's a cliche, but kids do like shiny objects," said Paul Lukas, who reports on sports uniforms for his Uni-Watch blog and ESPN. "The neon and fluorescent colors you see on sports uniforms play into that. When teams change their uniforms, the first question is, 'How will this sell?'""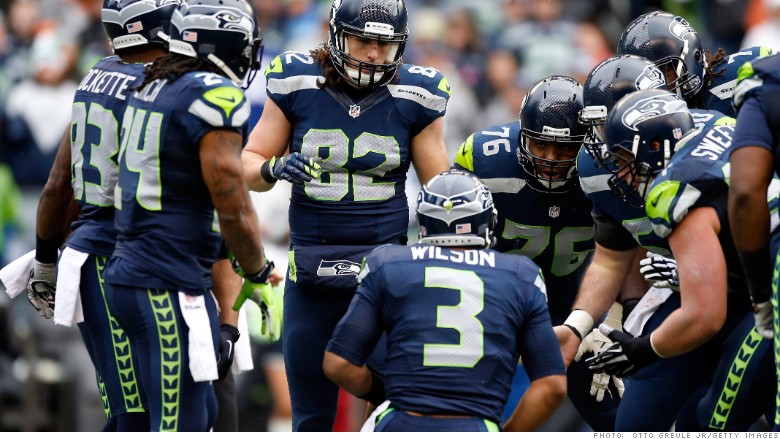 Sports uniform makers have gotten the message. Nike (NKE) redesigned the Super-Bowl-bound Seattle Seahawks' uniforms in 2012 to include neon green highlights and trim. Nike also designed the highlighter-like Australian Open outfits, Pro Bowl uniforms and Oregon Ducks jerseys.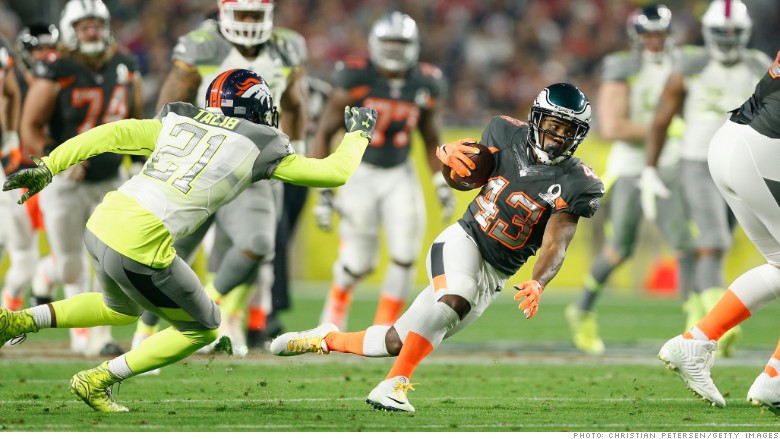 Reebok's 2015 NHL All-Star uniforms featured fluorescent green stripes -- a standout for a typically conservative league. Unsurprisingly, Reebok said it had young fans in mind when designing the uniforms.
"To showcase the heroes of the game, we thought we could have a design more targeted towards a younger demographic," said Dom Fillion, Reebok's lead designer. "We think it will get them excited about the game."
Since none of the NHL teams feature neon colors on their uniforms, Reebok is turning to team-licensed apparel such as t-shirts and hats to feature the popular color.
"Demand for these colors has definitely gone up," said Keith Leach, Reebok's director of NHL merchandising.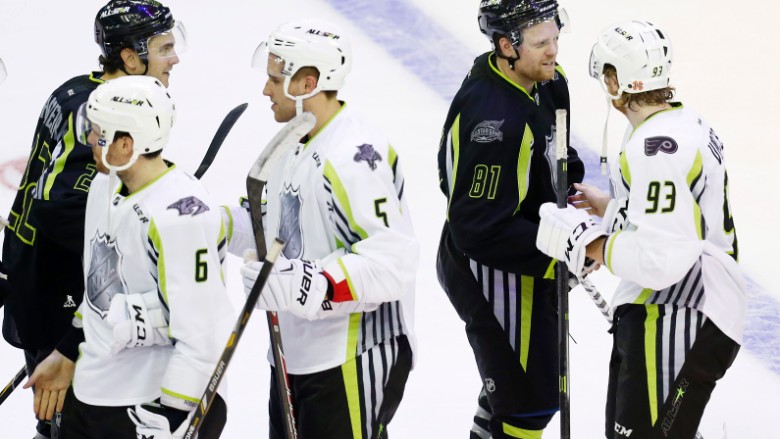 Hot, bright colors have been around for a few decades. They were big in the 1980s, but they didn't have quite the same vibrancy that they do today. Ultra-bright colors have become far more prevalent in recent years, because fabric and dye technology has vastly improved.
Today's fluorescent colors pop more, they don't rub off on your skin and they stay bright after washing them, DayGlo's Skelly noted.
Related: NHL partners with GoPro
"It's definitely having an impact on what people are buying," said Leatrice Eiseman, executive director of the Pantone Color Institute. "It's a huge attention-getter; the human eye cannot avoid looking at a color with that much intensity and sparkle."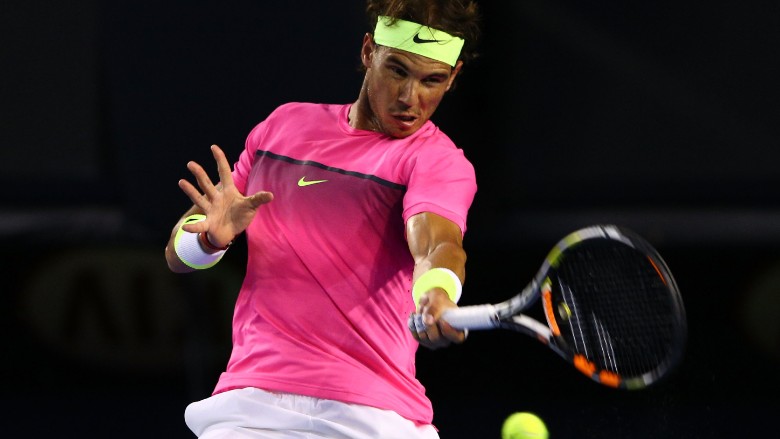 But Pantone's Eiseman isn't so sure about its lasting impact.
"I think that just like most trends, they have their moments," she said. "It's just a given in the fashion world that a trend can only last so long. The consumer will eventually look at fluorescent colors as ho-hum."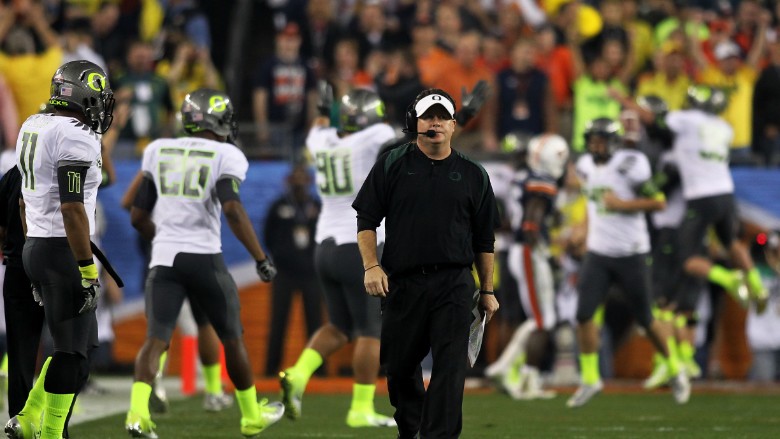 But Lukas expects the neon craze to stick around for a long time, as sports apparel makers Nike, Adidas (ADDDF) and Under Armour (UA) try to outshine one another -- literally.
DayGlo also believes fluorescents will be here for the long haul, calling the current trend "more than just a moment."
So your eyes may get a rest in a few years. But don't count on it.