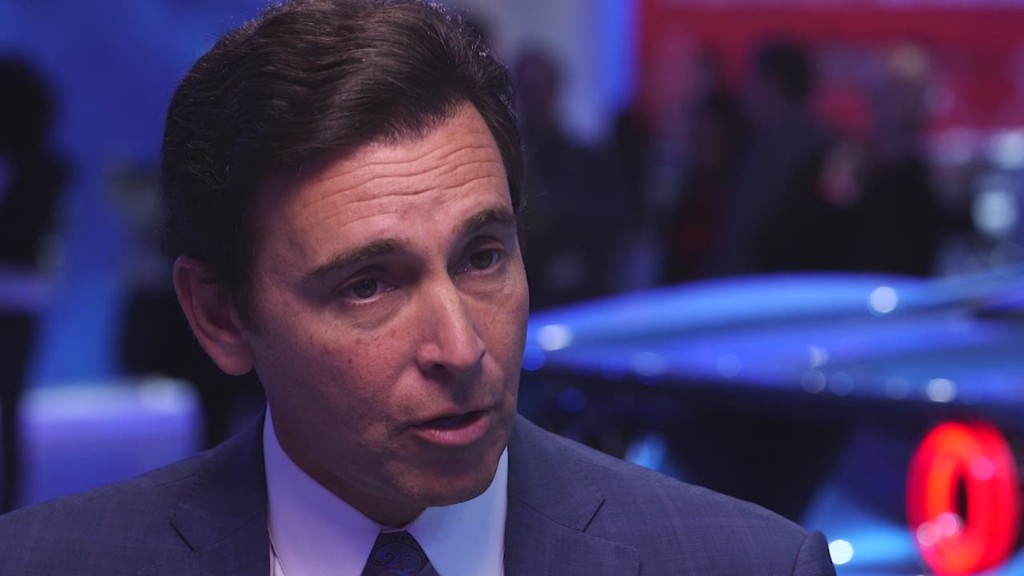 Ford Motor reported a sharp drop in profits at the end of last year but predicted better times are ahead in 2015.
Its operating income tumbled 20% in the final quarter of 2014 and 30% for the full year, although that result was better than expected.
The nation's No. 2 automaker had been expecting to report a tough 2014, as it struggled with the cost of rolling out new models, including an aluminum version of its best selling F-150 pickup at the end of the year.
But the company raised its guidance for auto profits in 2015, saying it now expects to improve on the $3.6 million in cash flow that its auto operations generated last year. That outlook and the smaller than expected drop in operating profits lifted shares of Ford (F) in early trading.
Ford suffered a decline in U.S. sales in 2014, one of the few automakers to do so in what was the best year for U.S. car sales since 2006. Limited availability of the F-150 was a major reason factor in the decline.
Ford's global sales also declined by $4 billion during the year. But under CEO Mark Fields, who took the wheel in July, the company said it expects to get sales back on track, as well as benefit from continued growth in industry-wide auto sales, both in North America and overseas.