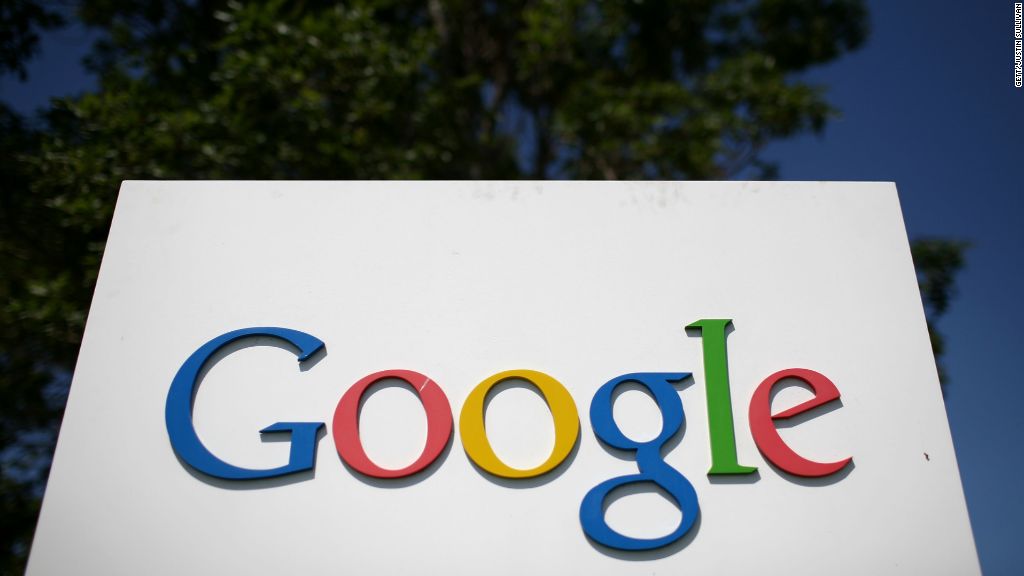 Google remains obsessed with doing everything -- from developing phones to making self-driving cars to building high-speed Internet cables -- but it's still struggling with one of the most basic ways it makes money: online advertising.
The company's earnings on Thursday revealed Google's ongoing ad revenue conundrum.
While more people are clicking on ads, advertisers are less willing to pay much for each of those clicks, afraid to spend a lot of money in unfamiliar territory. Clicks on Google ads rose 14% in the last quarter, but the amount advertisers paid for each click fell 3%, the company reported.
That's been a trend for the past couple years for Google.
The problem: It's competitive out there. Google (GOOG), Facebook (FB), Twitter (TWTR) and others are fighting for your eyeballs on laptops, tablets, phones... and now watches too.
Despite the tough business landscape, Google is making the bulk of its money from its traditional websites, like Google.com and YouTube.com. The company's traditional websites, Google.com and YouTube.com are bringing in 69% of its revenue.
Google said its sales jumped 15% to $18.1 billion. Its quarterly profit rose 41% over last year to $4.76 billion. That amounts to $6.91 per share.
Both figures fell short of Wall Street's expectations (analysts polled by Thomson Reuters predicted $7.11 per share) and the stock briefly dipped after the bell. But it later rose nearly 2%.
On the company's earnings call, executives didn't just blame ad clicks. Google CFO Patrick Pichette said the strong U.S. dollar really hurt the company. He said comparatively weaker currencies in Europe, Japan and elsewhere affected how much people could buy from Google Play, which streams movies in 102 countries and offers other services, like music.
Overall, the strong U.S. dollar cost Google $616 million dollars, he said. Luckily, the company's smart accounting had hedged heavily against that and reversed most of the damage, he said.
Going forward, Google plans to continue its adventures investing in robots, home automation devices and artificial intelligence. The company is confident its results are "a license to continue investing smartly," Pichette said.