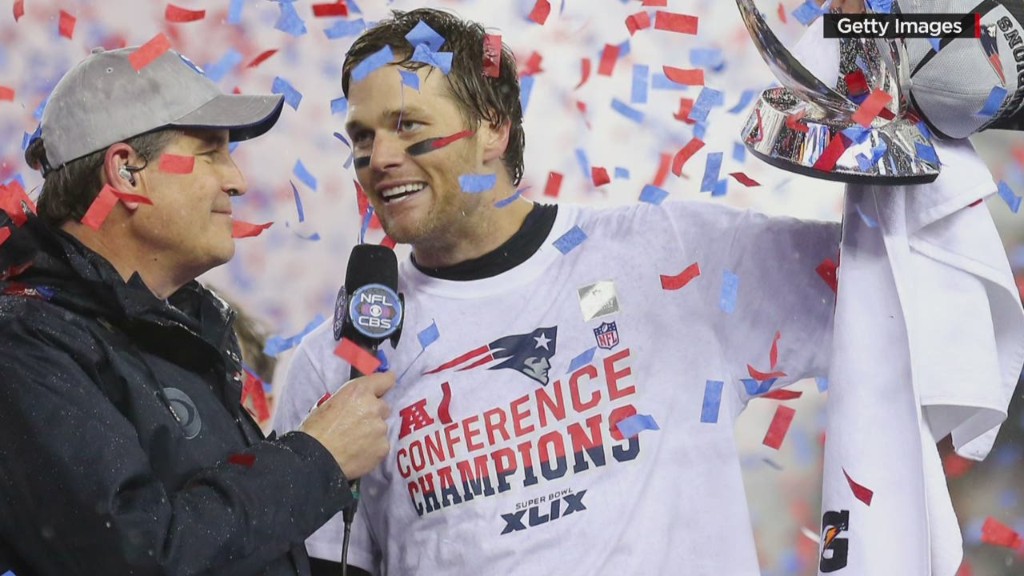 If you're a U.S. taxpayer then you're subsidizing the wildly profitable National Football League, regardless of whether you're a fan.
The NFL is the most profitable pro sports league in the U.S., raking in an estimated $1 billion in profits on $10.5 billion in revenue last season, figures that are sure to increase this year.
Those massive profits are made possible in part by the billions of taxpayer dollars that local governments spend on teams, coupled with tax breaks worth hundreds of millions for the teams, the league, their sponsors and fans.
"I've been studying this for 15 years, and I still can not believe cities and states are lined up begging to give money to these very profitable [teams]," said Villanova professor Rick Eckstein, an expert on stadium finance.
Here's a rundown:
Stadium construction: Twenty new NFL stadiums have opened since 1997 with the help of $4.7 billion in taxpayer funds, according to an analysis by the advisory firm Conventions, Sports and Leisure. Local governments pony up to build these venues to attract or keep teams in their towns.
Two more stadiums now under construction in Minneapolis and Atlanta are being built with $700 million in government funds.
Taxpayers paid for most of the University of Phoenix Stadium, which opened in 2006 and is home to this Sunday's Super Bowl -- to the tune of about $300 million.
Teams even get tax breaks on the money they actually do spend on construction. Most of that spending is financed with tax free municipal bonds, which were originally created by Congress to help fund roads and schools.
Related: The high cost of being a football fan
A 2012 analysis by Bloomberg showed that U.S. sports teams will save $4 billion over the life of those bonds, with the NFL being the largest beneficiary. The owners of the Arizona Cardinals saved an estimated $125 million on the bonds issued to build the University of Phoenix Stadium.
Hidden help: The league also gets a financial boost in a less obvious ways, said Eckstein. Elected officials vying for a team to come to their town often serve up discounted city services, such as utilities or police patrolling a stadium on game day.
Teams also often get big breaks on their property taxes.
"There is a shift going on from obvious brick and mortar subsidy to more hidden, subtle form of subsidy," he said.
Related: NFL earns record profits despite ugly image
Tax breaks for the NFL's biggest customer: Corporate America: NFL teams sell between $1.5 billion to $2 billion worth of luxury and high-end club seats a year, according to Bill Dorsey, the chairman of the Association of Luxury Suite Directors. A single suite can cost as much as $750,000 a season. Almost all suites and club tickets are bought by corporate clients, which write the cost off as a business entertainment expense.
Related: This year's Super Bowl ads
Sponsors also spend about $190 million a year for the right to plaster a local venue with their logo, according to research firm IEG. Even when corporate names are hung on city-owned stadiums, the teams keep all those profits, not the cities. And companies can deduct all of those expenditures as marketing expenses.
Not for profit: The NFL's not for profit status strikes critics as particularly unseemly, given its financial might. But it's categorized that way because the league's profits are distributed to each of the teams, rather than kept by the league itself.
The league probably only saves about $10 million a year as a non-profit, according to Richard Phillips, research analyst with Citizens for Tax Justice, which is a rounding error for a league as profitable as the NFL.