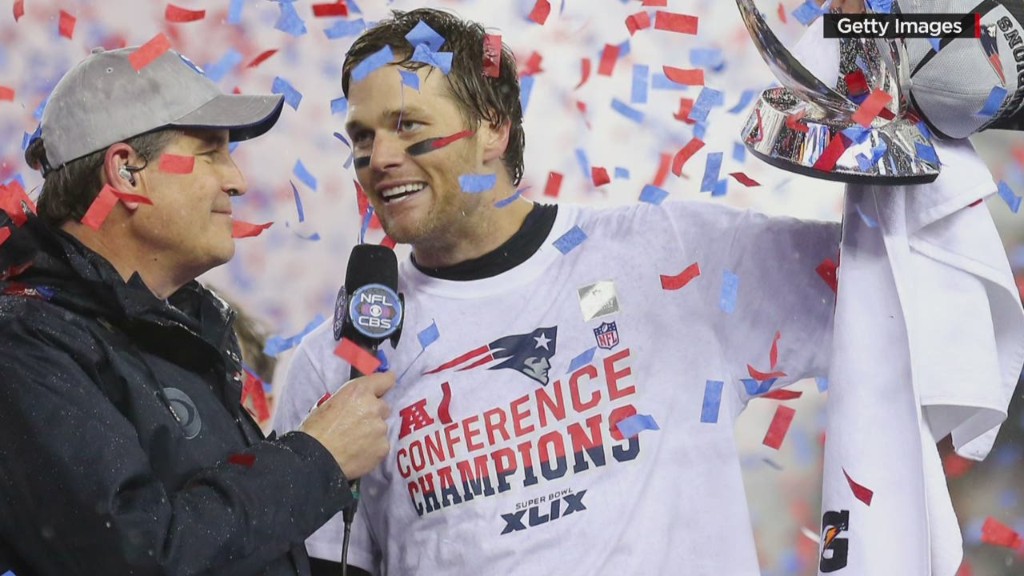 The NFL is the ultimate billionaire's club.
The Seattle Seahawks owner Paul Allen is by far the richest in the league. The Microsoft (MSFT) co-founder is worth about $17 billion, according to various estimates.
The Seahawks head to the Super Bowl for the second year in a row. This year they face off against the New England Patriots which are owned by Robert Kraft, who has a net worth of $4 billion, making him the sixth richest owner in the NFL.
The two men made their money in very different ways.
Related: NFL gets billions in subsidies from taxpayers
Allen helped Bill Gates start Microsoft when both were students at Harvard, and left the company with a chunk of its then privately-held stock in 1983 which translated in to the bulk of his wealth. Allen also made about $2 billion from the appreciation in value of the Seahawks and the NBA's Portland Trail Blazers, both of which he bought decades ago.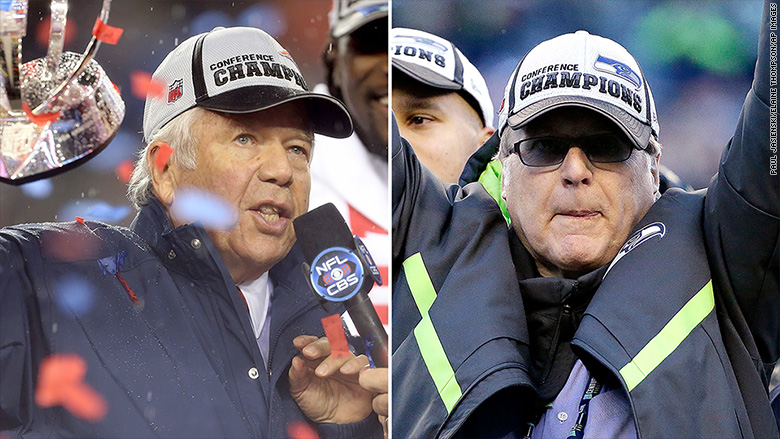 By contrast, Patriots owner Robert Kraft made most of his $4 billion fortune in football. He bought his team for a reported $172 million in 1994, and today it's worth an estimated $2.6 billion.
Related: Seahawks vs. Patriots - How do the fans measure up?
There's only one NFL team with owners that aren't worth billions. The Green Bay Packers is actually publicly owned by its fans, who hold a special issue of stock in the team that can not be sold or traded.