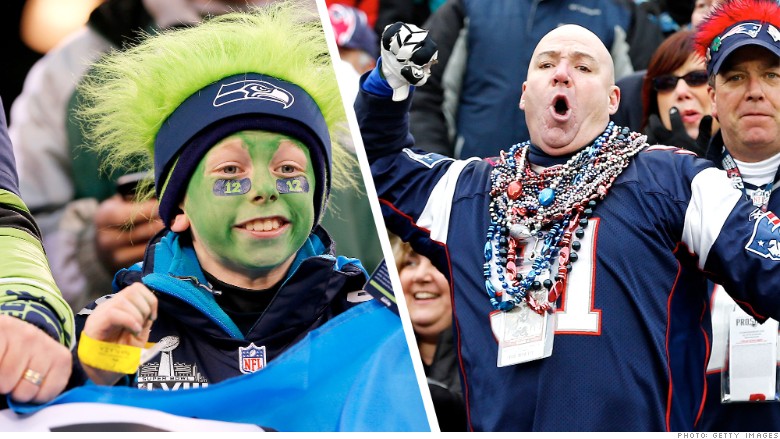 Forget about football. Seahawks and Patriots fans don't see eye-to-eye on much at all.
While Patriots fans are much more likely hang out at concerts and imbibe at bars, Seahawks fans prefer to frequent water parks and the zoo. And unsurprisingly, they prefer to buy in bulk at Costco (COST) (founded in Seattle), unlike their competitors who shop at Sam's Club.
This is all according to a study released by startup PlaceIQ. The ad tech firm partnered with Datalogix to take a look at this year's Super Bowl fans: Patriots fans are more likely to be single, have a higher income ($75,000 or more) and be a bit older (35 to 54). Seahawks fans skew younger (25 to 44), tend to be married with kids, and earn a little less ($50,000 or more).
PlaceIQ also looked at how their likes, dislikes and habits compared to the average American consumer.