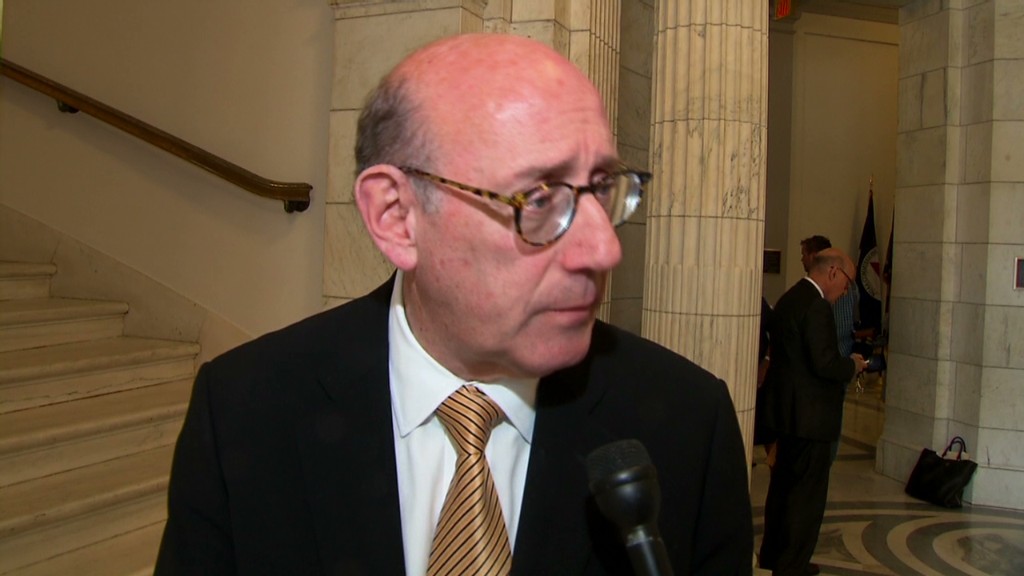 More than 4,180 claims have been filed against General Motors, alleging the automaker's vehicles with faulty ignition switches caused deaths and injuries.
So far, 128 claims have been ruled eligible, including 51 deaths, said Kenneth Feinberg, the victim compensation specialist hired by GM (GM) to evaluate the claims and authorize payouts.
Nearly 400 were ruled ineligible for compensation through the fund and thousands more are either under review or were submitted without adequate documentation.
The vast majority of the claims were for lesser physical injuries -- requiring either inpatient or outpatient care. Nearly 300 claims were for crashes that resulted in major conditions like quadriplegia, permanent brain damage or significant burns. Four hundred fifty five claims were for deaths.
The deadline to file a claim was Saturday, and numbers from Feinberg's office suggest about 830 applications arrived in the last two days before the deadline.
Feinberg's office will also review claims that are currently in the mail but were postmarked Saturday, and continue to accept and consider evidence for claims it has already received. He said earlier the goal is to respond to each claim within three to four months.
"No eligible claimant has yet rejected the money we've offered them under this program," Feinberg said in a Monday morning interview on CNBC.
Attorneys representing victims, as well as lawmakers, urged GM to extend the deadline, which it did once by setting Saturday's date. The company has said, "Our goal with the program has been to reach every eligible person impacted."
GM originally said 13 deaths were linked to the issue. Feinberg said families of those 13 individuals have all applied for compensation through the program.
Related: Driver of recalled GM car cleared in boyfriend's death
Some alleged victims of the ignition switch flaw have taken GM and parts supplier Delphi Automotive to court. But their lawsuits are on hold until a bankruptcy court decides this month whether the company's bankruptcy means it has a so-called liability shield that protects it from earlier claims.
GM set aside $400 million for the Feinberg-administered compensation program, but said it is limitless. Each victim Feinberg rules eligible is allowed a baseline amount -- $1 million for a death, for example -- plus funds to cover lost wages and costs like medical bills.
Feinberg said on CNBC that the company "has not questioned or rejected or appealed" any of his compensation decisions. To underscore his independence from GM, he said, "I haven't spoken to [CEO] Mary Barra in months."
General Motors' recall of 2.6 million vehicles that may have the faulty switches set off intense scrutiny of the company's safety practices because it revealed some employees knew of the problem a decade ago. A report by former federal prosecutor Anton Valukas found internal communication was flawed, but no conspiracy to cover up the issue.
Related: GM victim accepts payout, but wants vindication
Barra, a veteran of the company but new to the corner office, apologized.
By the end of 2014, GM recalled a record-setting 30 million vehicles for issues ranging from faulty seat belts to electrical and computer problems.
Barra has tried to move forward, and last month GM released data showing car sales increased last year by 5% over 2013 levels.