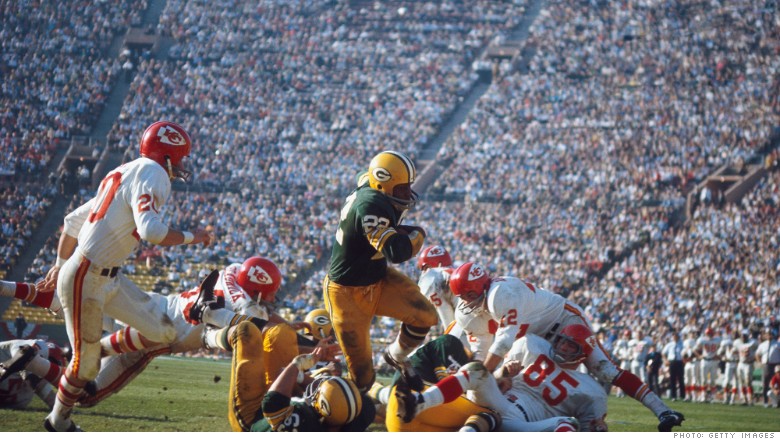 Jack Whitaker was a play-by-play announcer for the very first Super Bowl, back before the "Super" name even stuck. Yet he doesn't have a copy of his own broadcast.
"All I have is what's in my memory," said Whitaker, now 90.
Neither CBS, where Whitaker worked during the 1967 game, or the other network that televised it that year, NBC, have recordings of the match up between the Packers and the Chiefs.
There are snippets of tape available, mostly from the sidelines, but most of the game has been lost to history.
Until a man found a copy in an attic in Wilkes-Barre, Pennsylvania, and came forward with it in 2005.
Now the man's incredible discovery is in a sort of legal limbo, and the tape is yet to be seen by the public.
Slide show: The latest Super Bowl ads
The Paley Center for Media, a cultural organization, restored the recording -- originally on two-inch quadruplex tapes -- but "we keep it locked up in a vault," said Ron Simon, Paley's curator.
Simon has seen the whole game -- complete with an interview of Packers coach Vince Lombardi at the end. He called it "a remarkable document."
"It's really a history of what the game is," he said.
But he needs the permission of the man who found the recording, and "maybe the NFL's permission too," to screen it for anyone else.
Steven Harwood is an attorney for the man, who wishes to remain anonymous. I interviewed Harwood on CNN's "Reliable Sources" on Sunday.
Harwood said he'd like to strike a deal with the NFL, which has a copyright on the game. But he suggested that the two sides don't see eye to eye about the tape's worth.
"We feel being compensated for preserving it for all these years is certainly a reasonable thing to do," he said.
Harwood cited what Sports Illustrated wrote in 2005 when it listed the tape as one of the sports world's 25 "lost treasures" -- an estimated value of "more than $1 million."
"To put that in perspective, $1 million is the equivalent of about seven seconds of commercial airtime on today's game," he said.
Harwood also mentioned that "Super Bowl 50 is coming up next year," so it's "an exciting time to revisit what happened in January 1967."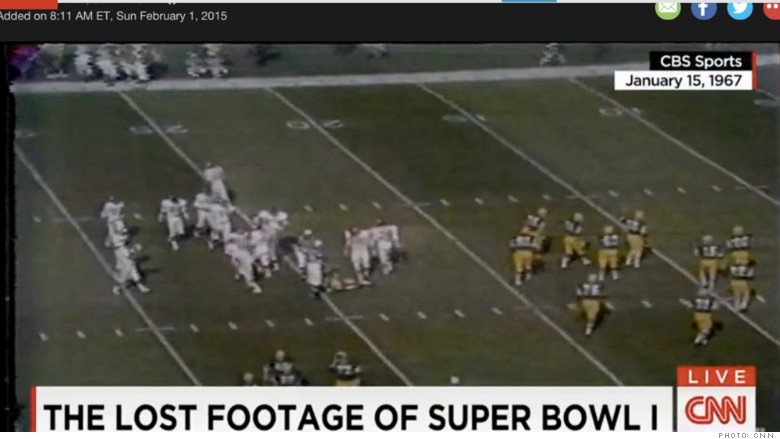 Simon, the Paley Center curator, isn't sure when or how the tape will see the light of day, but he is confident that "one day it's going to happen."
Simon and Harwood have stayed in touch over the years. And I'm going to put Whitaker and Simon in touch, too, in case they can work something out.
"We didn't have [many] people who were interested in the history of our industry in those days," Whitaker told me. "We lost a lot of important tapes and recordings of important events. I think that's been corrected now, thank goodness."
Whitaker was an announcer on 12 Super Bowl broadcasts, but he said "none of them kind of measure up" to that first one.
For Simon, having a restored copy of Super Bowl I is valuable, even though he can't show it to anyone.
Just knowing that it was laying dormant in an attic for so long, he said, "gives us hope that there are other things out there like it."