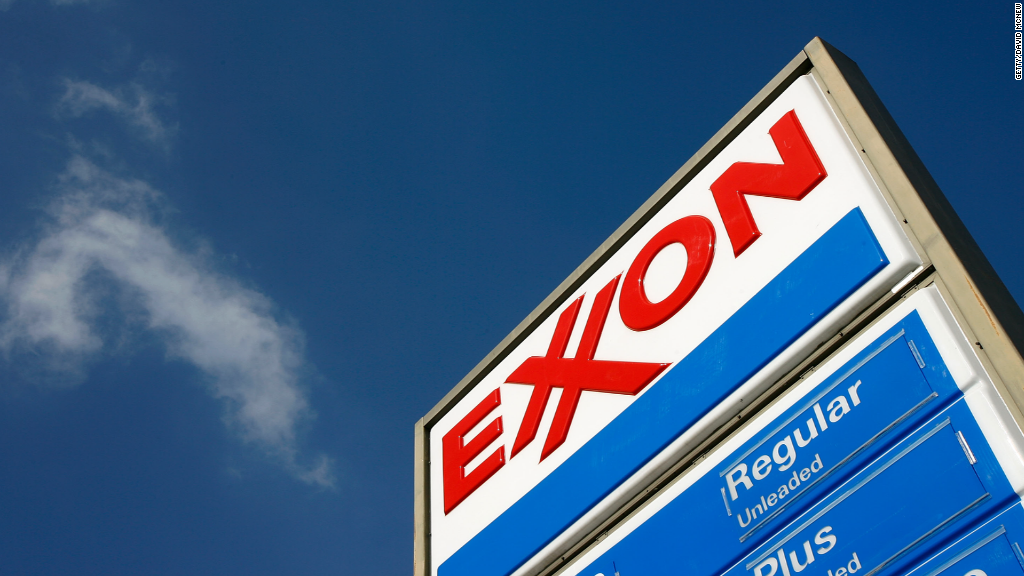 Yet another headache for U.S. oil producers: Union officials are calling for a strike.
The United Steelworkers union asked union workers at nine U.S. refineries to stop working after a national contract covering dozens of oil facilities expired at midnight Sunday.
Negotiations between the union and major producers, like Shell (RDSA) and ExxonMobil (XOM), are apparently stalled. The union said it had rejected the oil companies' fifth offer.
It wasn't clear Sunday how long the strike would last or how deeply it would affect the U.S. energy industry, which has produced a glut of oil and is feeling the pressure of plunging prices that eat into profits. Shell and other oil producers have slashed spending because of the oil price slide. (Meanwhile, consumers are paying prices at the pump they haven't seen in years.)
Shell will "continue operations in the normal course of business" using a contingency plan, said spokesman Ray Fisher. He said Shell seeks "to resume negotiations as early as possible to get our employees back to work."
ExxonMobil spokesman Todd Spitler said his company "remains actively engaged in good faith negotiations with the union."
Related: Oil boomtown 'could see 20,000 layoffs by June'
The National Oil Bargaining talks, first held 50 years ago, sets a contract that covers workers at at least 65 refineries around the U.S.
The USW said its key demands are annual wage increases, employers covering a larger share of health insurance premiums, reducing the number of non-union contractors working in the facilities, and improving safety by ending "payroll abuses" and understaffing.
At the same time, local union officials negotiate facility-specific issues.
"The problem is that oil companies are too greedy to make a positive change in the workplace and they continue to value production and profit over health and safety, workers and the community," said Tom Conway, a vice president at the union who has been involved in the contract process.
The nine facilities that will see the strike include five in Texas, two in California and one each in Kentucky and Washington.
USW workers at other facilities remain on the job "under a rolling 24-hour contract extension," the union said. But, it said in a note to members and supporters Sunday evening, other facilities "may join (the strike) in the days ahead."
--CNN's Joe Sutton contributed to this report.