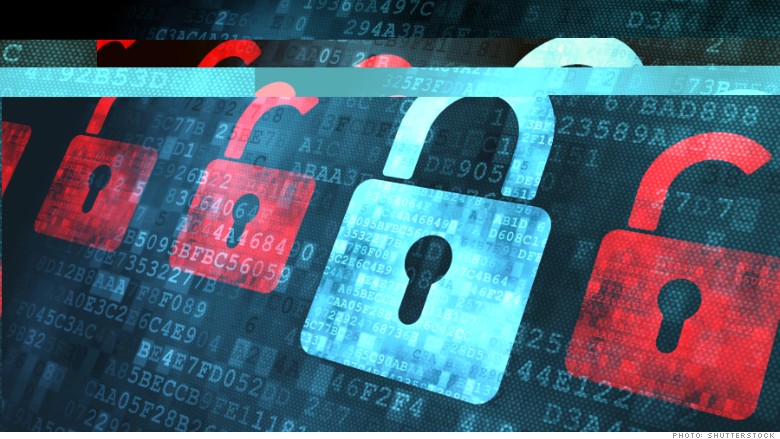 In a stock market where it seems like people hold on to stocks for hours, or maybe days, holding a stock forever is almost a foreign concept. But the best investors know that the longer your time frame, the better chances you have for investing success.
With that in mind, we asked three of our Motley Fool contributors what stock they are never selling and why. Here are their picks.
Travis Hoium picks 3M: Following the stock market every day has taught me that businesses come in and go out of vogue very rapidly, not only with investors, but also with consumers. Retailers go boom and bust based on trends, 3D printing was hot until it wasn't, and EVs are hot today but may not be tomorrow. And those are just a few examples.
Consumer products like Post-it Flags just scratch the surface of what 3M makes.
Related: Shake Shack's IPO Is Too Rich for My Blood
So, finding companies we can reliably predict will grow consistently over the next 10, 20, or even 50 years is difficult. That's why 3M (MMM) is in a unique position and is the one stock I would never sell. The company has paid a dividend for 98 straight years and increased its payout for 57 straight years. It can do this because it has products in nearly every industry and in every country around the world.
Research and development keeps 3M a step ahead of competitors, and at a time when more entrepreneurs are worried about building a great app than creating the next Post-it note, the competition may be weaker than it's ever been. Even customers like Apple (AAPL), which uses 3M films in its smartphones and computers, doesn't really have any interest in being in the film production business. As long as 3M makes the best product on the market at a fair price, Apple is going to buy from it.
This unique competitive position combined with a focus on maintaining dividends is a recipe for long-term profits for investors and makes the stock worth holding forever.
Related: Are We on the Cusp of the Next Big Oil Megamerger?
Jason Hall loves Middleby: A "never sell" company had better serve a permanent need, and Middleby (MIDD) has that in spades: People gotta eat. Chances are, you've eaten something prepared in or on a piece of Middleby equipment in the past week.
The company makes commercial equipment for restaurants and food-service companies, and it recently expanded into the high-end home kitchen with the acquisition of the Viking brand. CEO Selim Bassoul has been at the reins for more than a decade and has done a remarkable job leading the company:
Under Bassoul's tenure, Middleby has made dozens of acquisitions, but he has kept the focus on the company's core business, not diversifying outside of what it is best at: high-end, commercial-grade equipment for kitchens and food-service companies. Bassoul "eats his own cooking," as well, holding 1.4% -- about $80 million -- of Middleby's stock.
Related: Things I Wish They Taught In College
Looking ahead, the company is focused on the "kitchen of the future," where automation and technology will play an increasingly important role. If Middleby can be a leader in this transition -- which is very likely -- then its current level of dominance will continue. Solid leadership with a significant personal stake, an industry leader, and a huge long-term need for its products: Middleby has "never sell" written all over it.
Matt DiLallo: One stock I plan to hold forever is Ford (F): It's actually a bit ironic as I don't own one share of Ford just yet. Instead, I've been using options to earn leveraged gains and income on the company for several years now. Options aside, I think Ford is a long-term winner, which is why it'll always have a place in my portfolio.
Ford has proven itself to be one of the most forward-thinking automakers in the world. For example, the company was able to see ahead of the curve so that it could position itself to emerge without a scratch as the world began to spin out of control during the 2008-2009 financial crisis. Ford's strength heading into that rough patch is why it was able to navigate those rough roads without the help of a government bailout.
Related: Warren Buffett Tells You How to Turn $40 Into $10 Million
The company continues to look ahead and innovate as it works to upstage its rivals. We see this in its decision to make the first move to use aluminum to cut the weight and improve the gas mileage of its uber-popular F-150 pickup. It's a move that will improve its standings now and in the future as CAFE (corporate average fuel economy) standards continue to get tougher.
Ford also isn't shy to embrace next-generation technology; it's becoming a leader in hybrid technology. At the same time, it's also beginning to shift some of its focus to electric vehicles, as its fleet of EVs were among the top sellers last year. These moves could pay off down the road, when greener technologies become the new standard.
Not only do I think Ford's future is bright, but I'm also quite confident that the company can handle any of the twists and turns that are likely on the road ahead. This is why I plan on holding on to enjoy what should be a very profitable ride.
The Motley Fool recommends 3M, Apple, Ford, and Middleby. The Motley Fool owns shares of Apple, Ford, and Middleby.