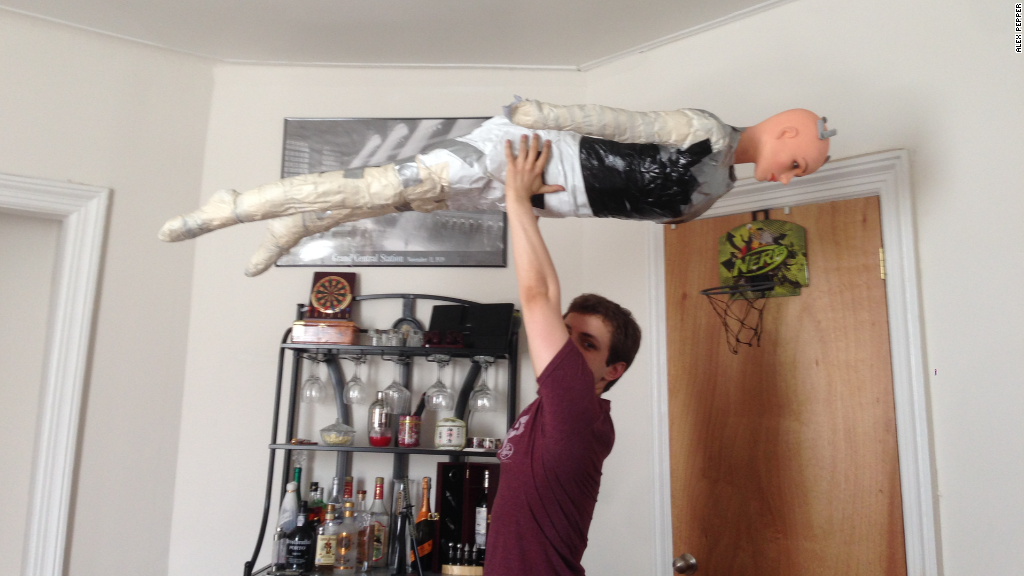 Scott Zabielski just can't believe what he won during the Super Bowl: $1 million and a new job.
Zabielski had made an ad and entered it into a contest run by Dorito's, called "Crash the Super Bowl."
He spent a total of $2,000 making the winning commercial that aired during the Super Bowl on Sunday evening, capturing an audience that topped 100 million. It also got him a one-year job at Universal Pictures.
After he woke up in the morning, Zabielski told CNNMoney that it took a minute to register "that I won a million dollars yesterday."
"Something like this is so life changing that you can't process it in one moment," he said.
His commercial spot "Middle Seat," features an airline passenger who tries to keep people from sitting next to him. But when a pretty girl boards the plane, he lures her with a bag of Doritos, only to discover that she's carrying a baby. In the spot, Zabielski (pictured below) plays the role of the passenger and his own son is the featured baby.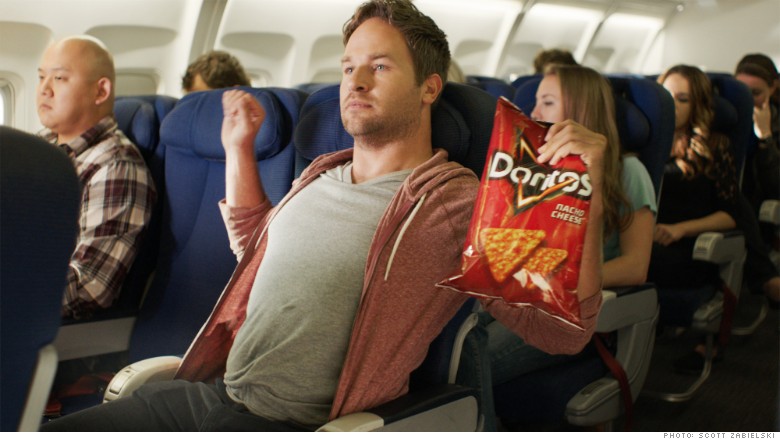 Zabielski is a director and executive producer of Tosh.O on Comedy Central. He has been trying to get a break in the advertising world and figured that entering the contest would be a good way to do it.
As the father of a baby son, he wanted to use the experience of sitting next to a baby on an airplane in his Doritos spot. To film the ad, he was able to rent out the set of an airplane interior in a warehouse in Los Angeles, where he lives.
He said he'll use the winning money to pay off his wife's law school loans and buy a house as they plan to have a second baby.
Related: Doritos contestant wins $25,000 from spot with $80 budget
Nearly 4,900 contestants participated in this year's Doritos contest.
Canadian Graham Talbot won the second place prize of $50,000 for his spot, "When Pigs Fly," which also aired during the big game.
Eight other finalists collected $25,000 each, and were flown to the Super Bowl and hosted by PepsiCo (PEP).
Fans voted for the grand prize winner, while the company selected the second place winner.