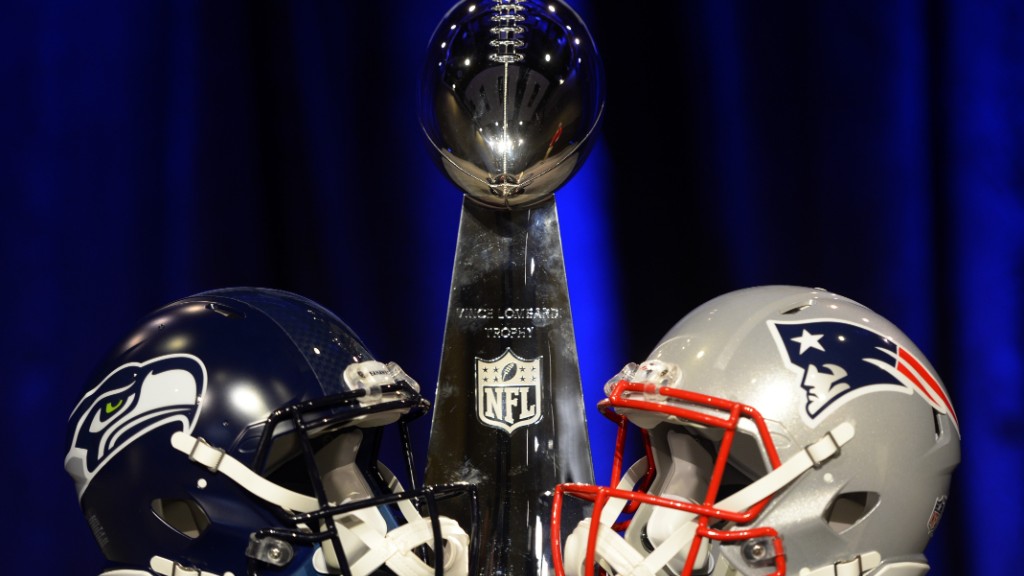 Like the New England Patriots, NBC's broadcast of the Super Bowl was a champion on Sunday night.
NBC announced on Monday that the Patriots 28-24 last second victory over the Seattle Seahawks drew an average audience of 114.4 million viewers.
This makes Super Bowl XLIX the most watched broadcast in U.S. TV history.
Sunday's total was up from last year's 112.2 million viewers -- the largest recorded TV audience at the time.
It's important to note, however, that Nielsen doesn't account for groups at sports bars or viewing parties, so Sunday's numbers could even be more massive.
The game peaked at 120.8 million viewers during its final minutes when the Patriots literally snatched away victory from the Seahawks.
This record audience is obviously a big win for the Peacock network and the NFL, but it's also a victory for many of the game's sponsors like McDonald's (MCD) and Budweiser (AHBIF) who shelled out $4.5 million per 30-second ad for the game.
"Super Bowl XLIX delivered for all of our partners, proving once again that the Super Bowl is the most dominant and consistent property on television," Mark Lazarus, chairman of NBC Sports, said in a statement.
Katy Perry and her dancing costumed sharks also took a bite out of the history books Sunday night with a record audience for the performer's halftime show.
Perry's colorful pyrotechnic extravaganza hauled in 118.5 million viewers making it the most watched halftime show in the Super Bowl's 49 year history.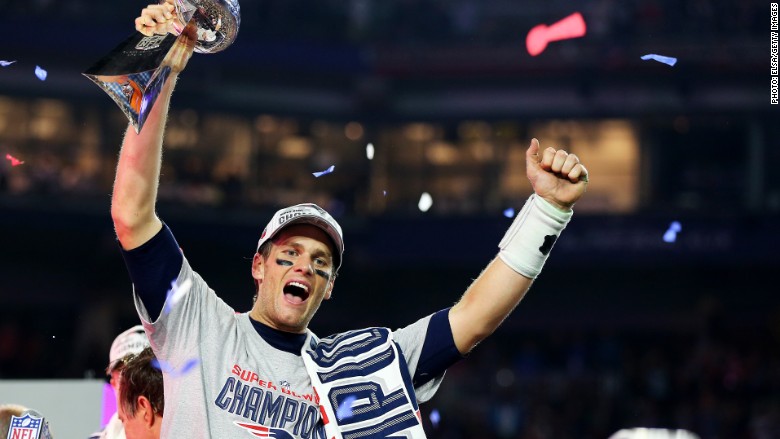 NBC also had a big night on the digital side of the things, with its live stream of the game bringing in a ton of viewers.
More than 1.3 million people watched the Super Bowl through NBC's web stream of the game during the final moments when Patriots' Malcolm Bulter intercepted a pass from Seattle on the goal line to seal the win.
Even though the Seahawks came up short, the team's fans still watched in droves.
According to ESPN's Sports Business Reporter Darren Rovell, 89% of the TVs on in Seattle during the game were tuned into the Super Bowl.
Super Bowl XLIX was a huge hit on social media too.
Over 28.4 million tweets related to the game and halftime show were sent during the live telecast.
This made it the most tweeted Super Bowl ever.
The game also gave a boost to networks that didn't even broadcast it, like ESPN and the NFL Network.
ESPN aired 346 hours of NFL programming during Super Bowl Week across its networks, and in a press release on Monday it said people spent a total of 7 billion minutes viewing the coverage.
"That correlates to 13,628 years of television viewing," the network said.