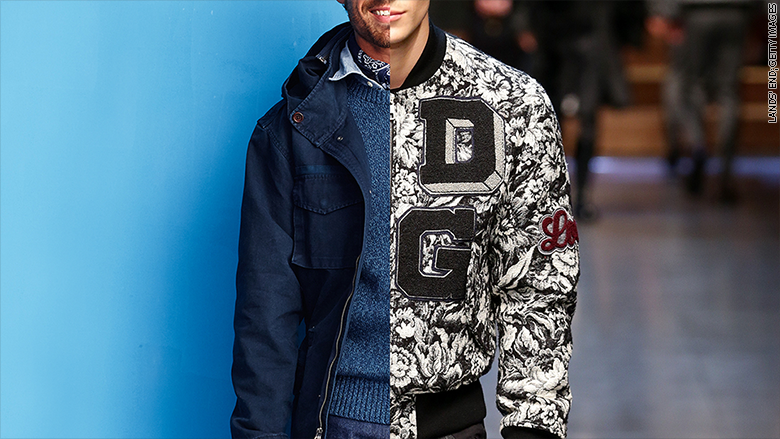 Federica Marchionni is trading high fashion for flannel and sweaters.
She's departing her leadership role at Dolce & Gabbana USA to become the next CEO of Lands' End (LE).
Lands' End made the announcement Monday, and said its current CEO, Edgar Huber, will resign in about two weeks. He has been on the job for three and a half years and his bio shows a career centered around fashion and makeup.
Marchionni is cut from a different cloth: She started in tech -- working for Samsung, Phillips and Ericsson -- before moving to luxury brands as a senior vice president at Ferrari and president of Dolce & Gabbana USA.
Marchionni said she would "expand the brand into new markets and channels over time."
The Lands' End board chairman called Marchionni "a multi-talented visionary business leader with a complete set of creative, strategic and analytical skills" and gave a few hints about her mission at the company: "We are confident she will build upon the company's legacy as a classic American brand with a keen eye toward its future as a global lifestyle brand."
Related: Can 'lumbersexuals' save Lands' End?
Huber led the apparel company through its spinoff last year from another iconic American brand, Sears (SHLD).
Sears bought Land's End in 2002.
But now Sears is struggling to stay in business.
Lands' End stock soared in the final months of 2014, then sank when the company revealed last month that the holidays weren't so merry after all.
Huber said the company was "disappointed by the performance of our cold weather assortment" and in particular its selection of women's "sweaters and knits."