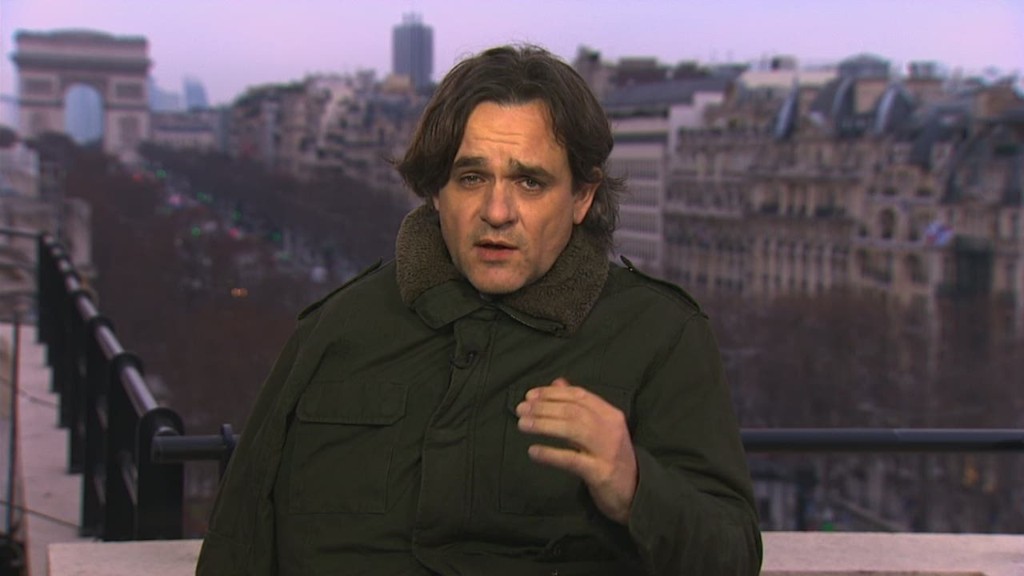 Charlie Hebdo will return to French newsstands on February 25, a month and a half after the deadly terrorist attack at its offices in Paris.
The new release date was announced by one of the satirical magazine's staff members, Laurent Leger.
"Finally," he wrote on Twitter. "A bit more patience, but Charlie Hebdo will come out on February 25 at all good kiosks."
Caroline Fourest, a former staffer who remains friends with many former colleagues at Charlie Hebdo, told CNNMoney that the magazine is resuming publication "thanks to their supporters," including magazines and publications around the world.
Management of the magazine has revealed little about its plans.
Following the attack on January 7, which killed 12 people, the surviving staff members prepared a special January 14 issue with the help of French newspaper Liberation and other French media outlets.
The "survivors issue" sold out across France, and millions of copies were eventually printed to satisfy public demand.
Watch: Mayor says Paris will sue Fox News
There was talk about a return to normal weekly publication on January 28, but that release date was delayed, giving the survivors more time to grieve and rest.
The magazine's top editor, Gerard Biard, said on NBC's "Meet the Press" last month that some of the survivors were still hospitalized.
"And then there are also those who were present during the attack but who escaped injury. They are trying individually to understand why they escaped unharmed," he said.