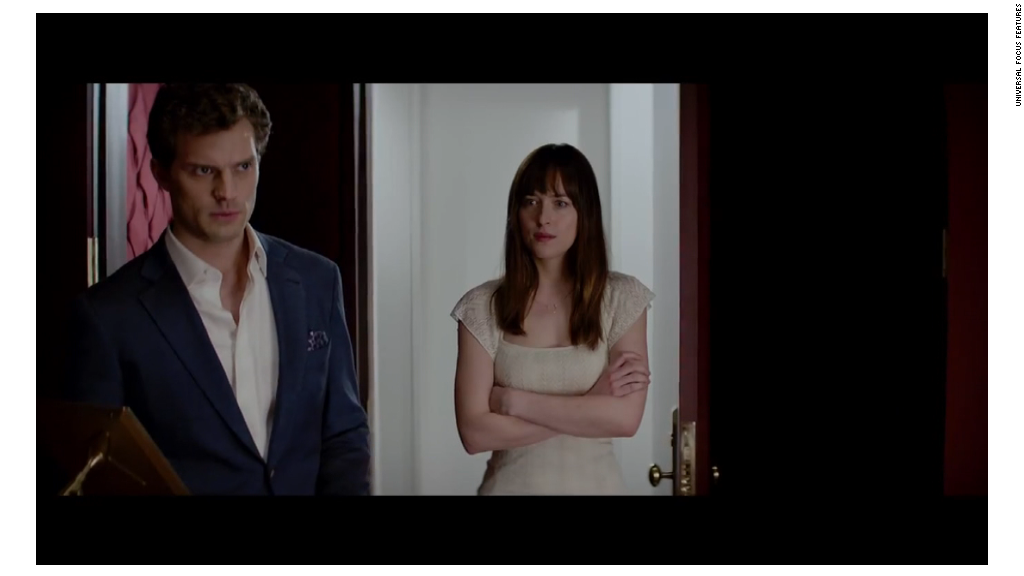 Retailers aren't shy about cashing in on the enormous popularity of Fifty Shades of Grey.
The books have been dubbed "mommy porn" by some, and the movie opening on Valentine's Day promises to be nearly as racy.
There is no shortage of marketing opportunities. On the more tame end of the spectrum, Vermont Teddy Bears is peddling a Christian Grey bear, donning a suit and carrying mini handcuffs and a blindfold. The website boasts that the plush gift will help you "dominate Valentine's Day."
Related: '50 Shades of Grey' apartment building red hot
And Target (TGT) is selling Fifty Shades-branded adult toys. (Now the big-box retailer really does carry everything.)
It has a Fifty Shades "Massage Me" candle, "No Peeking" blindfolds, as well as bath and massage oils. On the more R-rated end of things, the store is also carrying lubricant and even a vibrating love ring. (No, that's not for your finger.)
The items can be found in what Target calls the "adult health area" of the store, according to a spokeswoman.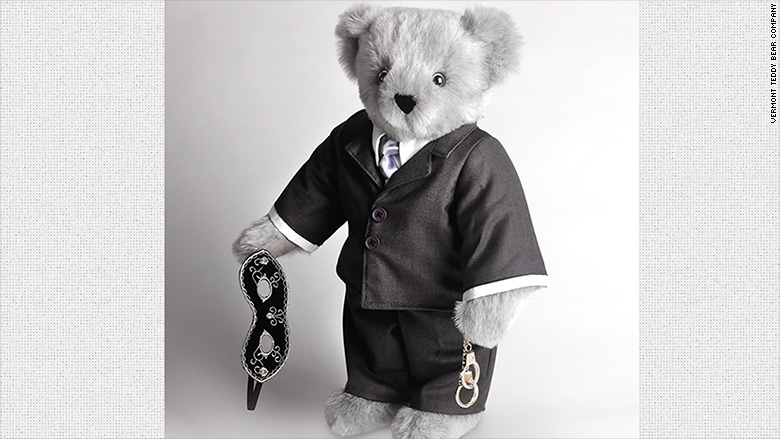 Fashion retailer Hot Topic sells tights with the Christian Grey's signature sign off "Laters, baby," written on them. And on Etsy, you can find plenty of t-shirts that say things like "Property of Mr. Grey."
Anyone who has read the books knows that these items hardly come close to the more risque toys featured in the story. The UK-based online sex shop Lovehoney has the exclusive rights to the Fifty Shades of Grey Official Pleasure Collection, which was approved by the author E.L. James herself.
A quick search on Amazon (AMZN) or eBay (EBAY) will turn up those official tie-ins, as well as plenty of knock-offs.