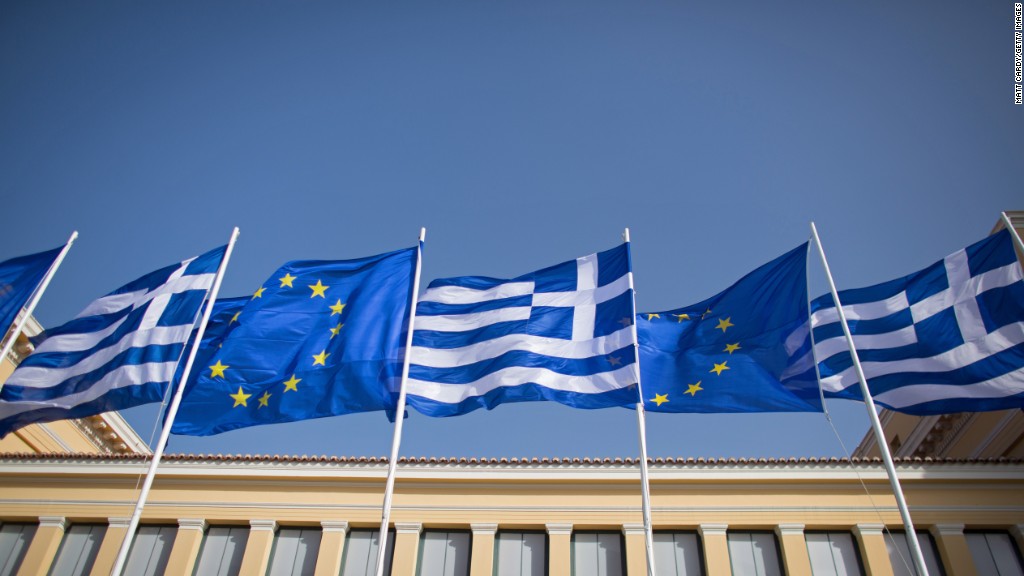 Phew. Greece is no longer asking Germany to forget its enormous debt.
The country's new radical left government revealed a new plan to manage the debt. Instead of asking for an outright "haircut" that would wipe away some of its debt, the country is proposing to swap its debt for growth-linked bonds.
Essentially, it would swap its debt by borrowing new money through bonds that would only pay back when the Greek economy grows.
The governing Syriza party won last week's election by a landslide after promising to halve the country's 323 billion euros in debt.
It was forced to tone down the plans after other eurozone countries rejected writing off its debt -- a move that would mean losses for European taxpayers who largely funded Greek bailouts.
The announcement sent Greek stock markets soaring -- the benchmark Athens index was up 10% midday.
Read more: Is Greece Putin's new ally in Europe?
Greece's new finance minister Yanis Varoufakis told the FT he wants to request a "menu of debt swaps" to ease the burden on Greece.
Athens also hinted at asking for a new four month "bridging program" to get over the uncertain period after its bailout expires at the end of February.
The government wants the European Central Bank to provide emergency assistance for its banks while it negotiates a new deal with its creditors.
Syriza insists the new plan doesn't mean breaking the promises it made to the Greek voters.
"We are not changing our position on the issue of the debt. Greece's debt is not sustainable, we've been saying this all along so we must do something to change that. This is our priority," said government spokesperson Gavriil Sakelaridis.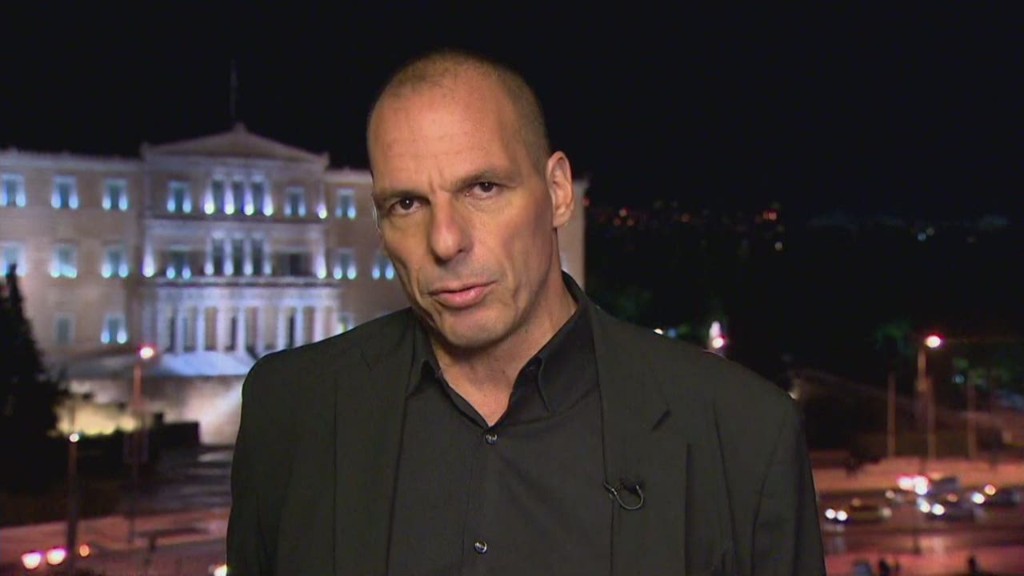 Related: Who has the most to lose?
--CNN's Elinda Labropoulou contributed to this report.