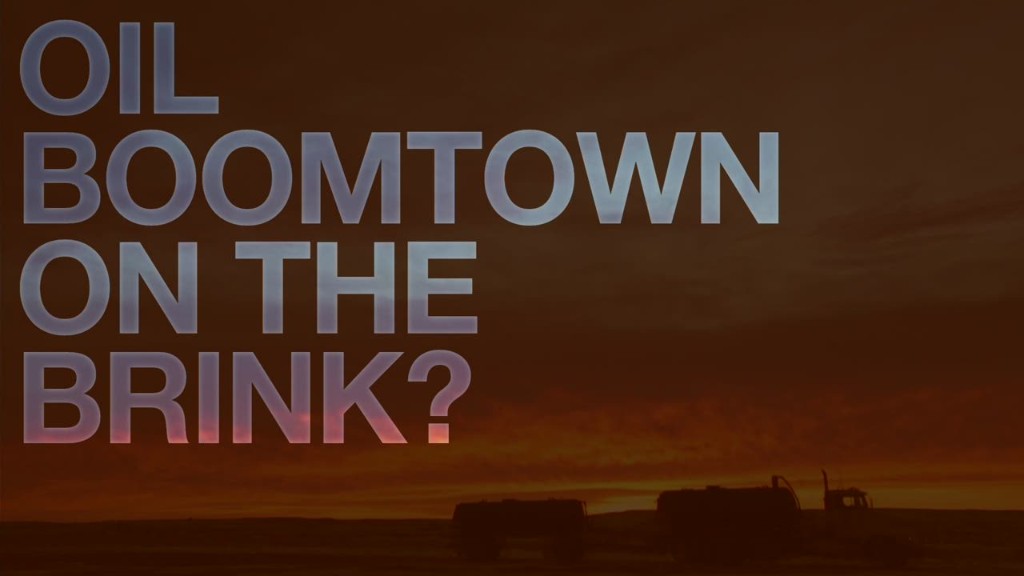 A few years ago, the oil boom brought jobs, workers and money to Williston, N.D. But the influx of young men also brought a rise in crimes like prostitution, drug trafficking, theft, and even murder.
The town's two strip clubs -- Whispers and Heartbreakers -- stand closed after police were called 189 times in under two years, resulting in temporary suspension of their liquor licenses.
Many of the calls were for fights, underage drinking and other shenanigans, but some were for more serious offenses. Two people have been murdered outside the clubs, one bouncer fired a gun into the air while attempting to break up a fight, and a beating left another man with permanent brain damage.
"You take all these men, put them in one area, and it's like testosterone overload," said Josslyn Dodds, who lives in nearby Watford City.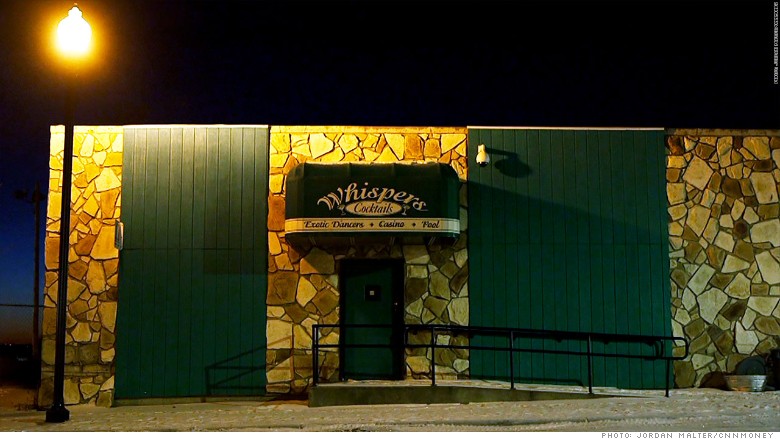 Prostitution is rampant in town, and some of the locals point to websites and bars that have women for hire.
The FBI has been brought in to combat the trade, which in many cases involves interstate prostitution rings and can be prosecuted under federal human trafficking laws, said Williston Police Detective Amber Dickerson.
And of course, there are drugs. Marijuana is a perennial favorite, but crystal meth use is also popular among some oil workers, said Dickerson. Heroin is relatively new in Williston, and its use is on the rise.
Related: Oil boomtown could see 20,000 layoffs by June
With all that expensive oil field equipment around, theft is a big issue. One company recently had a forklift stolen right from its workshop, and locals told stories of seeing all sorts of oil field equipment for sale at the local pawn shops.
Dickerson said they've seen all manner of vehicles taken -- everything from cars to heavy excavating equipment.
"If it can be moved, they'll move it," said Dickerson.
But while the number of crimes has surged in town over the last few years, so has the overall population, Dickerson added. The actual crime rate, she said, is similar to other like-sized communities.
In pictures: An oil boomtown on the brink
That's little comfort for people who have lived here a long time.
"I don't feel unsafe here, but it's annoying," said Taylor Olson, a local attorney and Williston native, speaking specifically to the vast number of men in town. "I don't like to go shopping by myself."
It's unclear what might happen to the crime rate if the layoffs in the oil industry continue. Unemployed people may be more prone to crime. Or perhaps those laid off will simply leave town.
"Maybe the crime rate will stabilize, or even go down," said Williston Mayor Howard Klug. "Maybe this isn't a pipeline for the Mexican cartel anymore."