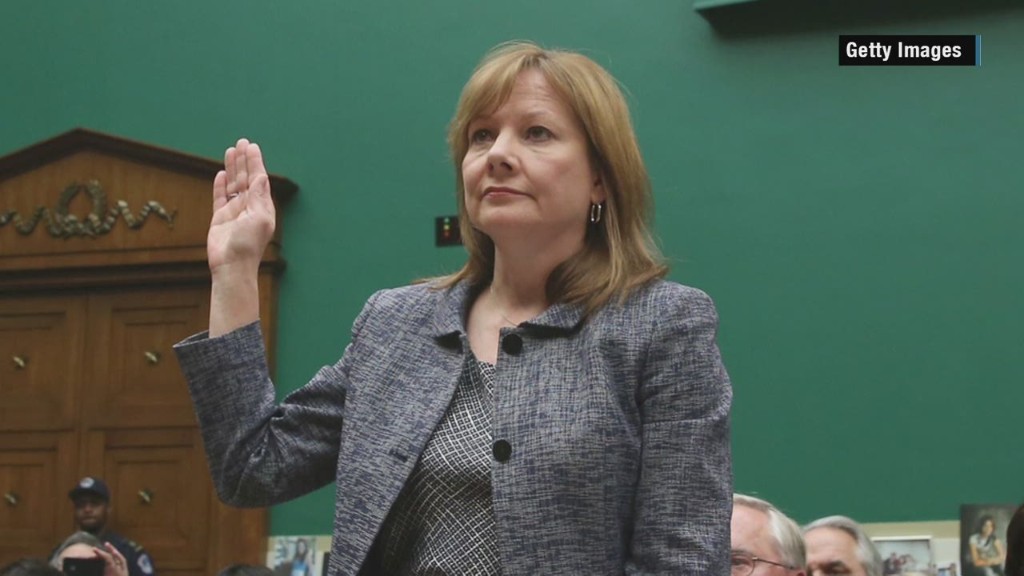 General Motors closed the books on its epic year of recalls, saying they cost the company $4.1 billion in repair costs, victim compensation and other expenses.
The recalls caused operating profits to fall to $6.5 million in 2014, even though GM sold a record number of cars worldwide.
The company essentially broke even during the first half of the year due to recall costs.
GM, the nation's largest automaker, recalled a record 30.4 million cars and trucks. The most serious were related to a flawed ignition switch in 2.6 million cars that has been tied to at least 51 deaths.
It set up a compensation fund to pay those victims and took a $400 million charge related to those expected payments. It also took a $874 million charge during the year to account for the cost of future recalls.
But the biggest expense -- $2.8 billion -- came from the estimated cost to repair the cars recalled during the year.
Related: 51 deaths linked to GM ignition switch flaw
Most of the recall costs were taken by the company earlier in the year, and the fourth quarter results reported Wednesday were strong. Operating income jumped 27% in the quarter, and the company said it expects to raise its dividend to shareholders. That news lifted shares of GM (GM) in trading Wednesday.
Despite the drop in earnings, profit sharing payments to the nearly 50,000 hourly workers at GM's U.S. factories rose to $9,000, up from $7,500 for 2013.
The company was helped by the continued rebound in U.S. car sales, along with additional growth in sales in China, now GM's largest market. It sold 9.9 million cars worldwide, up 2% from the record it set in 2013. Revenue was little changed at $155 billion.
"A strong fourth quarter helped us deliver very good core operating results in 2014 despite significant challenges we faced," said GM CEO Mary Barra.