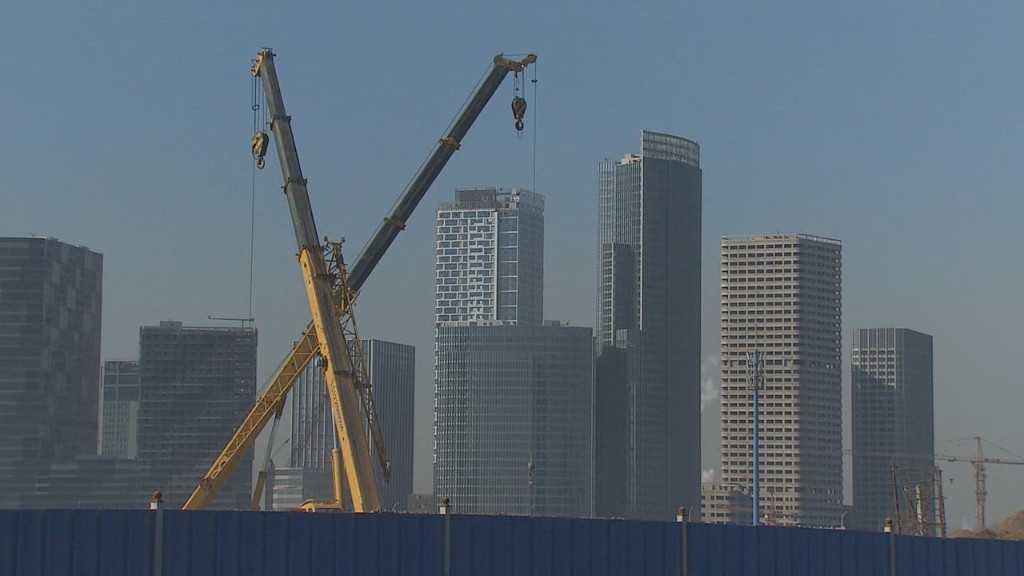 China is acting to prevent a slowdown in the world's second largest economy from getting out of hand.
The country's banks have been told they can keep less cash in reserve, a move the central bank hopes will encourage them to lend more to stimulate activity.
Economic growth slowed last year to 7.4%, just below the government's official target and the weakest pace in 24 years.
Data releases since then have pointed to a further loss of momentum -- the latest official survey of activity in China's huge manufacturing industry showed prices and production falling.
And the rate of growth across manufacturing and services was the weakest in eight months in January, according to an HSBC survey.
"Given continued contraction of the manufacturing sector, we believe more easing measures are warranted to support growth in the coming months," wrote HSBC's chief China economist Hongbin Qu.
Related: Making money as the Fed raises rates won't be easy
Wednesday's 0.5% cut in the ratio of reserves Chinese banks are required to hold was widely expected following last November's cut in key interest rates, and China's oft stated commitment that it will prevent the economy suffering a hard landing.
Capital Economics said the move was roughly equivalent to an injection of about $100 billion but that smaller banks would struggle to pass much of that on to borrowers because of other barriers to lending.
"As things stand, alongside further reserve requirement ratio cuts in coming months, we continue also to expect benchmark interest rates to be cut further -- perhaps twice more by the middle of this year," wrote Mark Williams, chief Asia economist at Capital Economics. "That could change though if today's move ignites another equity market surge."
China is expected to announce its official growth target for 2015 next month. Several analysts expect Chinese GDP to grow by less than 7% this year due to weakness in real estate and infrastructure investment.
Read next: India to overtake China as world's fastest growing big economy