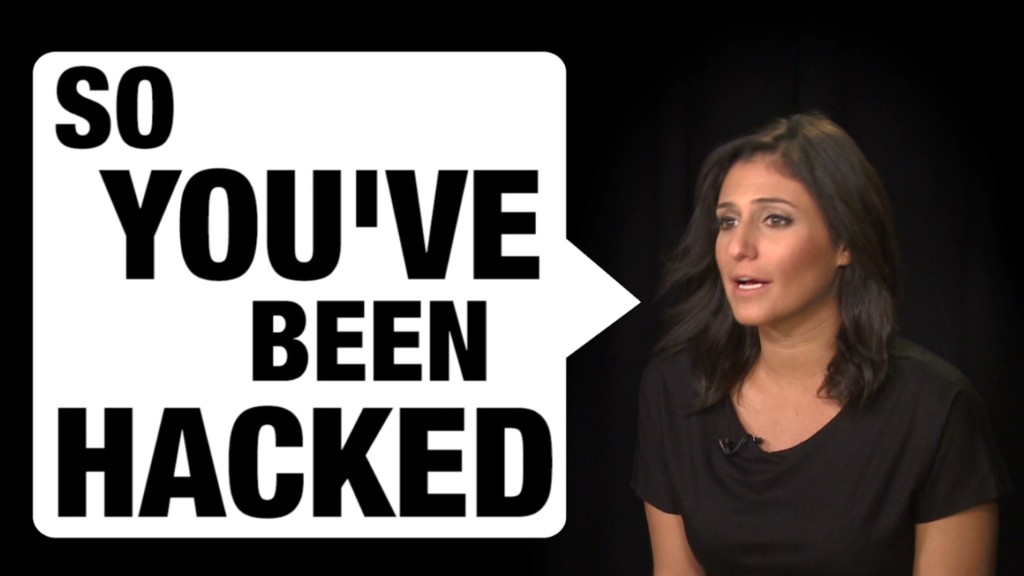 If Anthem is your health insurer, you have every reason to be ticked off following the news that up to 80 million records may have been stolen by hackers.
Wall Street doesn't seem too angry though. Shares of Anthem (ANTM) were only slightly lower Thursday.
Huh? What gives?
One reason investors may not be too worried is because Anthem and other health insurers are doing extremely well thanks to the Affordable Care Act. Obamacare has led to an increase in customers, revenue and profits.
Anthem, formerly WellPoint, reported earnings last month that topped Wall Street's forecasts. Competitor Cigna (CI) reported strong results Thursday and its stock rose on the news.
Related: Insurance giant Anthem hit by massive data breach
But the main reason why investors aren't freaking out is the fact that we've been here before. A lot.
Scores of companies have had data breaches in the past few years. And for the most part, the publicly traded companies who've been hacked have all bounced back.
Target (TGT) may have suffered the most from its late 2013 credit card security snafu. The stock fell in the first few months after the breach and sales dipped too. The CEO ultimately lost his job. But the stock has since bounced back and is near an all-time high.
It's not alone either. Home Depot (HD) didn't miss a beat after it was hacked last year. Arts and crafts retailer Michaels (MIK) has recovered. And so has Marshalls and TJ Maxx owner TJX (TJX), which had arguably the worst and most famous retail hack back in 2007.
Related: The biggest credit card hacks ever
Software company Adobe (ADBE) had 150 million accounts compromised in 2013. The stock went up more than 55% that year and is currently not far from its record high.
And then there's Sony (SNE). Its hack is a bit unique because the main target was the company's movie studio and its employees, not average consumers.
But Sony just announced this week that it will only cost the company about $15 million to deal with the cyberdamage created by individuals who were angry about the company's decision to release "The Interview" -- a comedy about a plot to kill North Korean leader Kim Jong-un.
Sony shares surged 11% Wednesday on the news and rallied again Thursday to hit a new 52-week high.
Related: How safe are you? Read CNNMoney's cybersecurity Flipboard
It may seem odd. But investors and consumers quickly forget about these data breaches -- even though these companies failed to protect important information like Social Security and credit card numbers.
Still, traders may want to reconsider whether Anthem deserves a free pass. It's possible that consumers won't be as forgiving when their health information might be at risk.
Hospital owner Community Health Systems (CYH) was hacked last year. Its shares are still trading lower than where they were before the data breach. (It is important to note though that both Anthem and Community Health Systems said there was no evidence that hackers took medical records.)
Related: The 10 worst cyberattacks of all time
Still, it's clear that companies of all sizes in many different industries are at risk. There are going to be more hacks.
That's why investors are embracing cybersecurity stocks.
A relatively new exchange-traded fund, the PureFunds ISE Cyber Security ETF (HACK), was up more than 2% Thursday. CyberArk Software (CYBR), which went public last year, was up 6%.
And shares of FireEye (FEYE), which owns consulting firm Mandiant, rose more than 5%. Anthem said it has hired Mandiant to help it sort out the data breach. Mandiant worked with Sony as well.