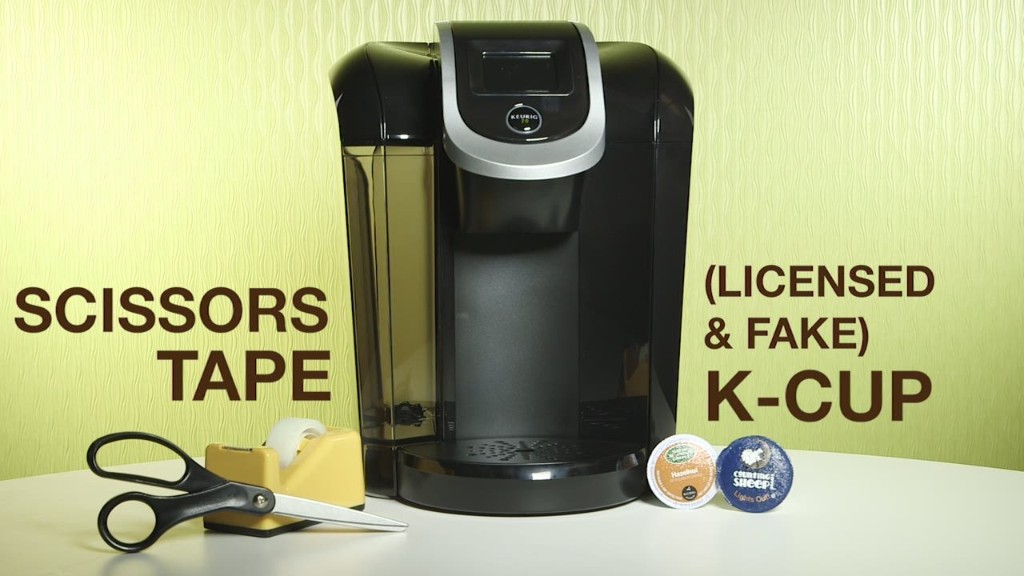 Keurig Green Mountain investors feel like someone just spilled a scalding hot cup of coffee in their laps.
Shares of the K-Cup maker fell nearly 5% Thursday after the company reported sales and earnings that missed forecasts.
Keurig said that sales of its coffee brewers were lower than expected during the holidays. That's particularly bad news because the company unveiled a new model, the Keurig 2.0, in August.
When your new products don't sell as well as the old one, you have a big problem. Imagine the uproar if Apple (AAPL) had sold fewer iPhones after the 6 and 6 Plus were launched.
Keurig also recalled more than 7 million of its MINI Plus brewers in late December due to concerns that overheated water could burn customers.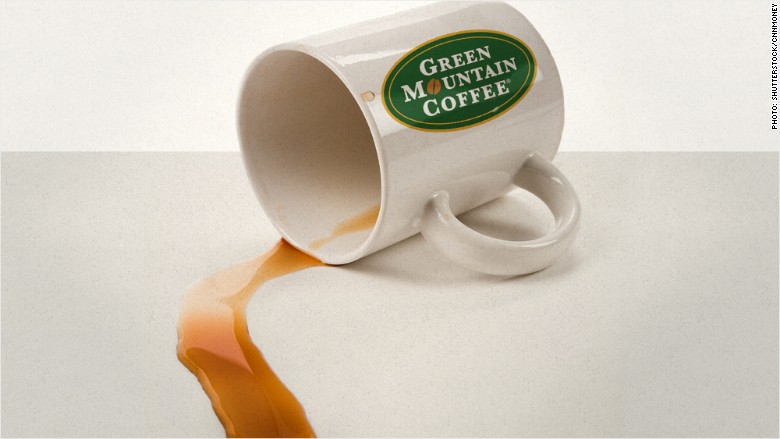 Keurig has been one of the best performing stocks in the S&P 500 over the past two years, surging 80% in 2013 and another 74% last year.
The company has deals to make K-Cups for Starbucks (SBUX), McDonald's (MCD), Dunkin' Brands (DNKN), Smucker's (SJM) Folgers and Kraft's (KRFT) Maxwell House.
Related: This $3,300 refrigerator has a Keurig built in
Keurig also announced plans last year to start selling a machine that will make cold beverages, similar to what SodaStream (SODA) does.
Coca-Cola (KO) is partnering with Keurig on the cold beverage maker and also agreed to buy 10% of the company early last year. Coke increased its stake a few months later. That's led to speculation that Coke may eventually acquire all of Keurig.
Keurig said in its earnings release that the cold system was still on track to launch this fall. That can't come soon enough for investors.
Related: Americans sour on SodaStream
Although Keurig CEO Brian Kelley channeled Federal Reserve chair Janet Yellen and said the issues in the last quarter were just "transitory," the company also lowered its outlook for the entire fiscal year.
It said sales would be up in the mid-to-high-single digits for the year. Wall Street was expecting revenue growth of 12%.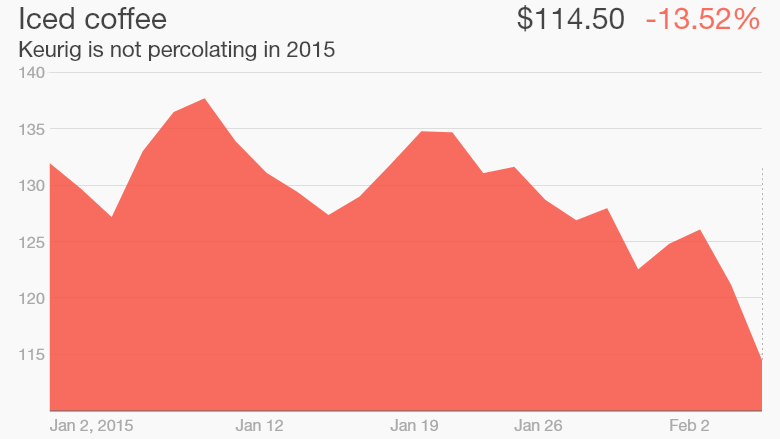 Four Wall Street analysts cut their price targets on Keurig Thursday morning in the wake of the poor results.
Keurig is going to face an uphill battle to convince customers that the new 2.0 machine is worth it.
Reviews have been unfavorable. On Amazon (AMZN), the new model gets only 2.5 out of 5 stars from customers. Meanwhile, the older (and cheaper) K130/B130 gets 4 stars and is listed as the top selling single-cup brewer.
There has also been a backlash against Keurig because the 2.0 was designed to only brew K-Cup packs by brands licensed by Keurig.
Related: Hacking Keurigs for cheaper coffee
Several companies that make less expensive private label single-cup pods, such as TreeHouse Foods (THS) and privately held Rogers Family Company, are suing Keurig because they feel this practice violates antitrust laws.
Rogers has just released a device it's calling the Freedom Clip that lets 2.0 users brew K-Cups not licensed by Keurig.
There's also a workaround that some have found which lets you hack the machine by taping a lid of a K-Cup to an unlicensed pod. That tricks the machine into making the coffee.
So what's next for Keurig stock? Shares are now down 30% from their all-time high. Momentum is clearly going in the wrong direction. But the stock is still not cheap, trading at 27 times earnings estimates for this year.
Keurig needs to prove to Wall Street that the 2.0 is not going to be a massive flop.
Maybe it can take notes from its big shareholder.
Coke knows a thing or two about releasing something "new" only to find that everyone would prefer a "classic."