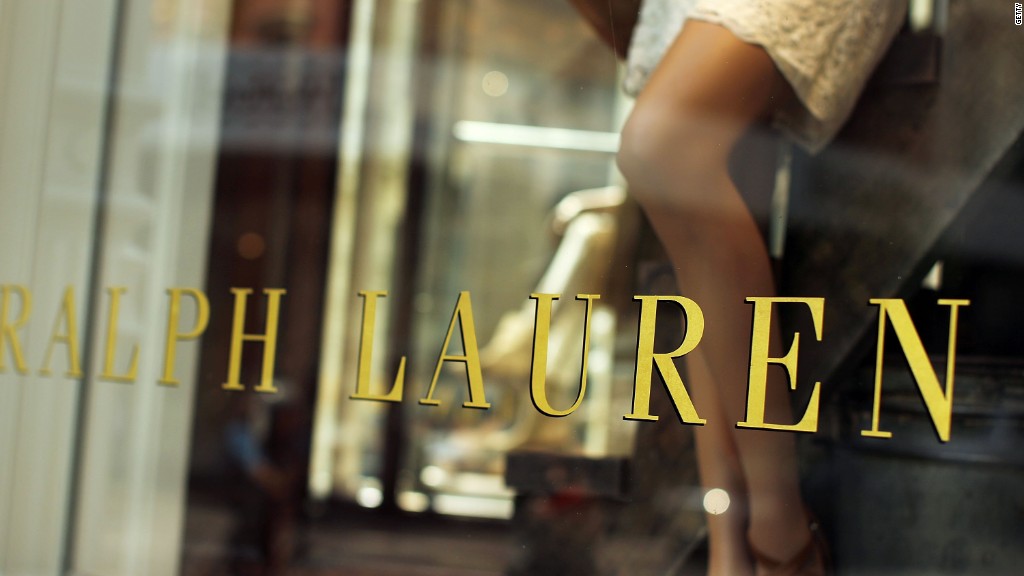 Affordable luxury is looking particularly affordable these days.
Well-known brands like Michael Kors (KORS), Ralph Lauren (RL), Calvin Klein and Tommy Hilfiger are struggling. When the Great Recession hit, they lowered their prices to try to keep sales strong. Now those discounts are a drag on the bottom line.
Even worse, people are skeptical about whether these are still "luxury" names when they can buy the products in so many discount outlets.
"When people see how ubiquitous they've become and everyone has a Michael Kors bag, it loses its luster. It loses its fashion credibility," says Ike Boruchow, a senior research analyst at Sterne Agee who covers specialty retailers.
It's telling that Kors CEO John Idol said he wants to open more stores in places like Omaha, Nebraska on a conference call Thursday with analysts. Some wonder if a brand that's across America can still appeal to the New York jet set.
The latest company reports aren't encouraging: Ralph Lauren's profits fell nearly 10% in the final three months of 2014 compared to the prior year. Shoppers aren't as excited about these brands anymore.
Like many retailers, Ralph Lauren tried to compensate by expanding on the web and abroad, but that strategy isn't looking so great as Europe's economy continues to struggle and the strong dollar makes American clothing seem very expensive abroad.
Related: Strong dollar winners: All-American stocks
It's likely to be a similar issue for Calvin Klein and Tommy Hilfiger. Both have about half their business overseas now notes Bridget Weishaar, an equity analyst at Morningstar.
"Foreign exchange will be a real headwind for them," she says.
Investors are cleaning these stocks out of their closets. Ralph Lauren's stock had its worst day of trading ever on Wednesday, tumbling over 18%.
Kors fell over 2% Thursday after its lukewarm earnings, and PVH (PVH), the parent company of Calvin Klein and Tommy Hilfiger, is down 15% so far this year.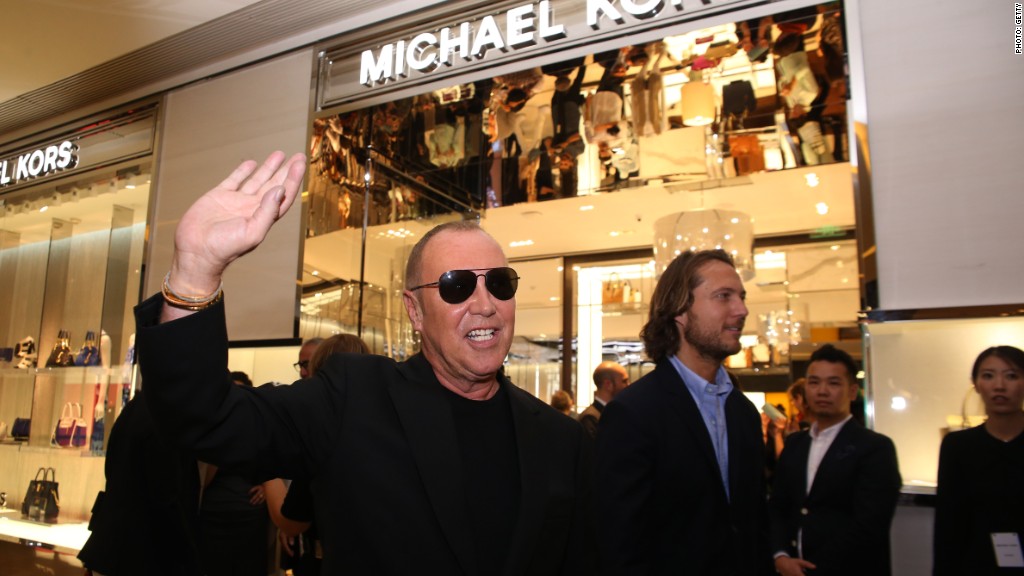 Investors, much like fashionistas, are forward looking. They want to know: what will the next season bring? The outlook for all of these brands is dimming for 2015.
Related: 7 top stocks to buy in February
Retail experts say these brands are trying to figure out what customer they want to go after and at what price point. Calvin Klein is actually trying to raise the price of its jeans to go after higher-end customers again, Weishaar notes.
While Kors had a strong holiday season, especially in its accessories like handbags, experts worry it's grown too fast and can't keep generating the same profits. Kors now has 509 retail stores compared to 395 at the end of 2013.
That might be good for consumers who could end up scoring more deals on Kors and Ralph Lauren gear, but that's not a win for investors.
"I've never seen a company grow as fast and as quickly as [Kors] has," says Boruchow at Sterne Agee. "I've also never seen investor sentiment on a company go from so bullish to bearish."