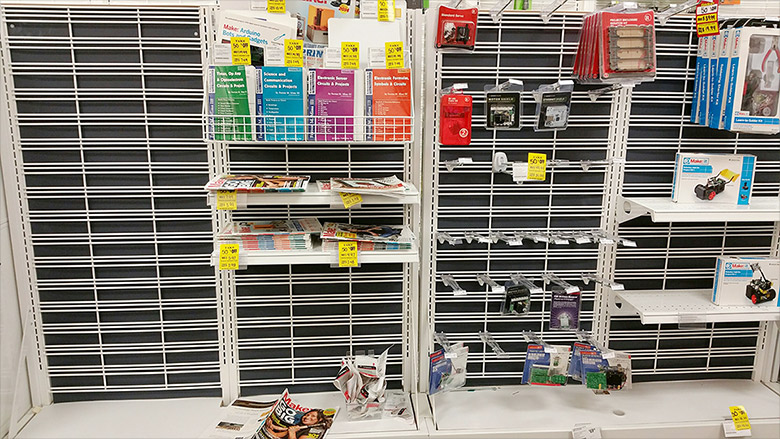 RadioShack is the walking dead of retailers.
Employees from across the country in recent days have told CNNMoney similar stories of stores stripped of the more attractive merchandise from Apple (AAPL), Samsung (SSNLF) or Beats by Dre. Instead mostly empty shelves showcase heavily discounted cables and other low-demand, low-value items.
Deliveries of new merchandise have essentially stopped. Most stores have been converted to "clearance stores," according to employees.
And on Thursday evening, RadioShack took a step that anyone paying attention knew was coming: It declared bankruptcy and said it would sell as many as 2,400 of its approximately 4,000 stores. The fate of the remaining ones, which are expected to be closed, are now largely in the hands of a bankruptcy judge.
But for RadioShack, it's been a slow demise.
Related: RadioShack - 94 years of hits and misses
This past Sunday, RadioShack (RSHC) quietly closed 200 more stores, according to multiple employees. Staff at several of those stores say they were given only hours notice last week before rental trucks arrived to haul away remaining inventory.
At one of those stores in Pennsylvania, the last item left was the cash register. That remained so that the store could perform a single transaction on Sunday morning, allowing the store to technically make it into the new fiscal year that started February 1.
The reason for this, according to managers that spoke to CNNMoney, is that RadioShack's lenders only allowed it to close 200 stores in each fiscal year. Since it had already closed 200 stores in the previous year, Sunday was the first chance it had to close more stores.
"When they converted me to a clearance store, I knew that was a death knell," said one manager whose store shuttered on Sunday. "I feel the company has been mismanaged for at least the last decade."
The company's network of stores was once the center of its business strategy to be within minutes of 90% of the nation's consumers. Now it is an albatross it can no longer afford in an age when consumers can find any item they need online.
RadioShack employees wonder: What's next?
It announced plans last year to close 1,100 stores, but lenders blocked the move. So in order to save money, RadioShack is slashing hours, staffing and inventory, leaving many stores as mere shells, according to employees.
"We used to have five to six employees (in the store), including the manager. Now we're only open 53 hours a week," said one employee, who asked that her name not be used since her store is still open.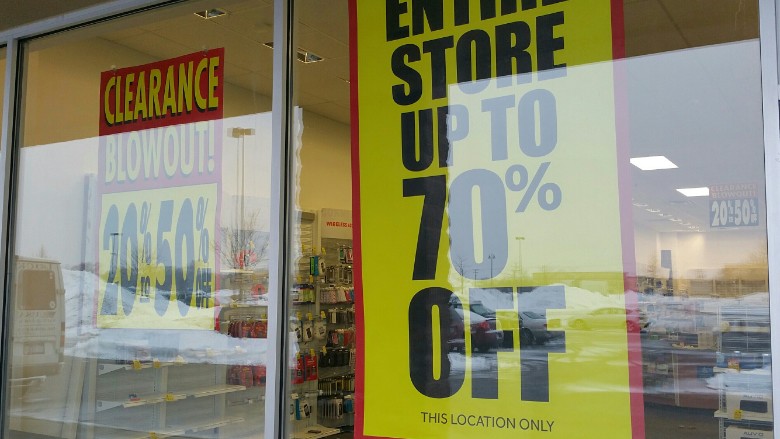 Her store is down to two employees, but they're never on duty at the same time. Her manager works 40 hours over a six-day week. She fills in for him about two hours a day and works on Sunday. She says the district office objects if they file to have more than one employee on duty at the same time.
RadioShack's big Super Bowl ad bet goes bust
There's almost no customer traffic or inventory left in the store but she's nervous working alone because there has been a rash of robberies at some nearby RadioShacks.
"You'd like to have more than one person here. They took all the security cameras and ADP system out of the store," she said.
Managers, some of whom have worked there for decades and are owed as much as twenty weeks of severance, have little hope of getting that if and when the company files for bankruptcy protection.
While most of the company's stores are company owned, there are about 900 that are run by independent dealers. They're watching the demise of the chain even more nervously, as many have sunk large amounts of money into their franchises.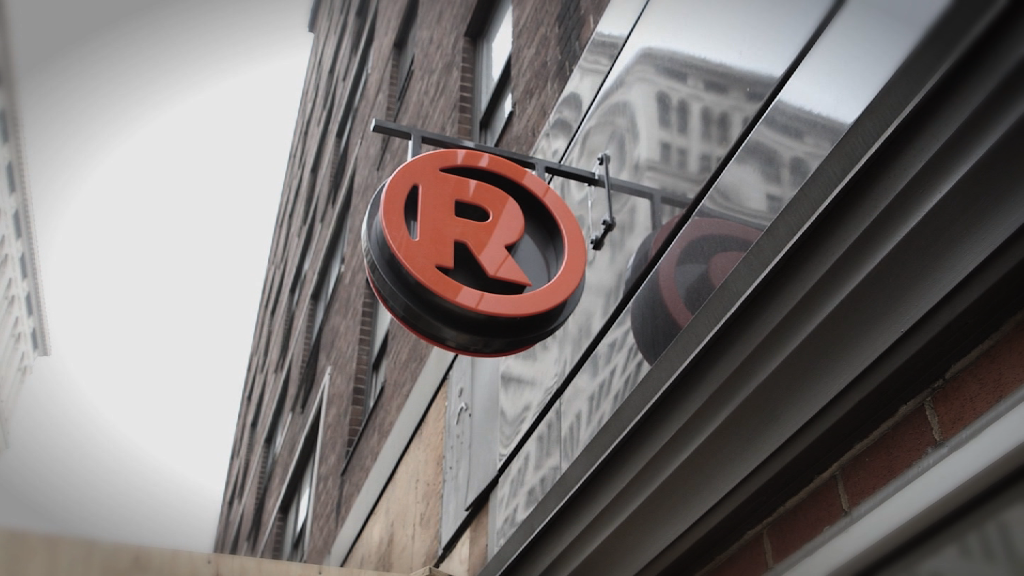 One dealer said he opened a store four years ago with a $250,000 investment. It lost $100,000 over the first three years it was in business but finally broke even last year. At one point this year, he expected to make money.
"We are currently putting things in place to survive as an independent store, but we would prefer to work with a reorganized RadioShack," said the dealer, who also asked to not be named. "But RadioShack (is) keeping us in the dark and our hands are tied in fully implementing our transition strategy. This period of not knowing what they are doing is very difficult."
Company officials declined to comment on any of the stories that employees told CNNMoney, or whether a bankruptcy filing is imminent.
But it has been clear for awhile that a bankruptcy was near.
RadioShack was delisted this week by the New York Stock Exchange after it failed to present a business plan to the exchange explaining how it would recover from the 90% plunge in share price during the last year. And Salus Capital, one of its major lenders, notified the company it is in default of the financial lifeline it had to stay in business.