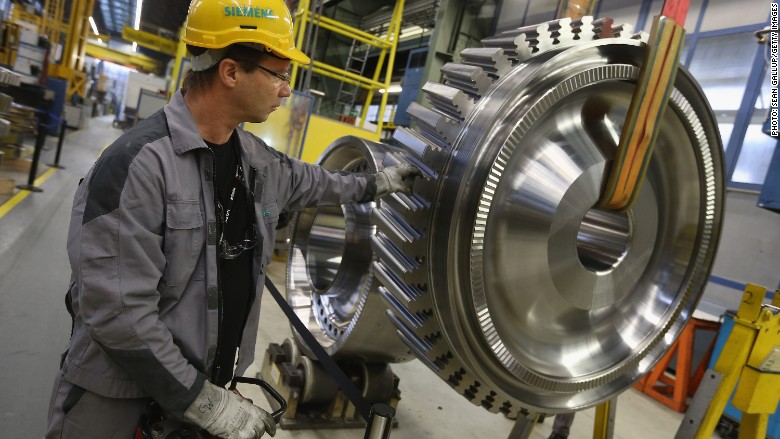 Siemens is shedding 7,800 jobs as it confronts a fall in profits.
The engineering giant hopes the cuts will save one billion euros ($1.1 billion) by 2016. Most of the jobs are administrative roles, the company said in a statement. Around 3,300 of the positions are based in Germany, Siemens (SIEGY)' home country.
Siemens CEO Joe Kaeser said cutting two percent of the group's workforce would complete a restructuring program begun under his leadership.
Kaeser took over in 2013 after serving as the company's chief finance officer.
Related: German giants spend $25 billion to buy U.S. rivals
Siemens reported a 25% fall in net profit in the first quarter of its current fiscal year, sparking a backlash against Kaeser from some shareholders.
The industrial conglomerate has been hit by a drop in the demand for its turbines, as well as low oil prices.
Siemens expanded its energy operations last year by buying Dresser-Rand (DRC) for $7.6 billion -- only to see the oil prices halve within six months.
This is not the first time in recent years Siemens has announced widespread job cuts.
In September 2013, the engineering giant cut 15,000 jobs. Another 1,200 were cut last December.