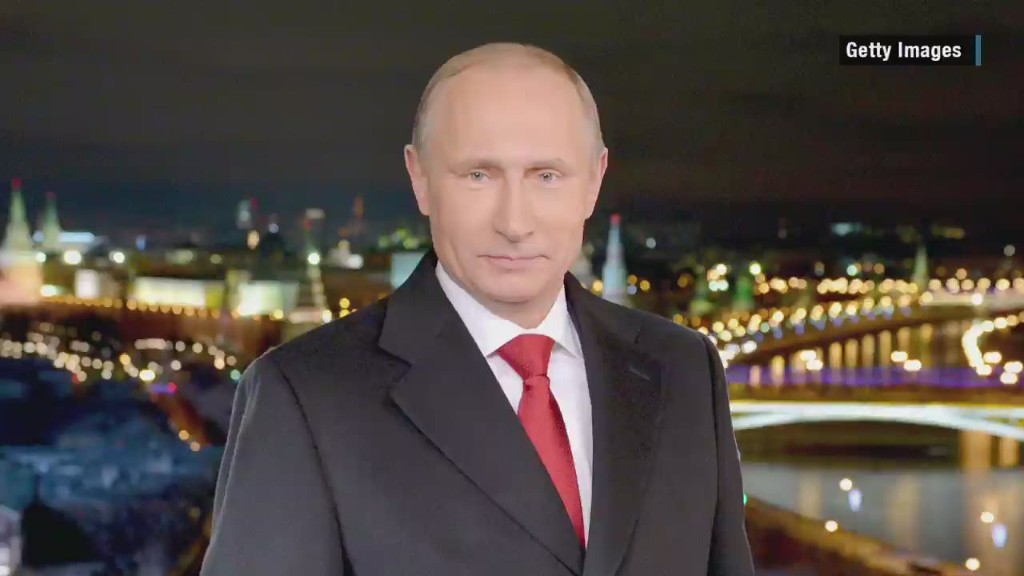 Russia is skating on thin ice: Cheap oil, Western sanctions and years of mismanagement have sent its economy into a deep freeze.
Now everyone is wondering when the ice will crack.
As things stand, Russian GDP is expected to shrink by 5% (or more) this year, inflation has soared to 15%, the ruble is trading near record lows, consumer and business sentiment is on the slide, and its companies are shut out of financial markets in the U.S. and Europe.
Escalating violence in Ukraine could lead to new international sanctions, and there's little sign of a significant rebound in world oil prices.
So just how long can Russia avoid complete economic meltdown?
Much will depend on how fast it burns through its remaining stash of foreign currency. Last year it spent $134 billion trying to prop up the ruble, bail out struggling companies and contain the crisis.
That splurge cut its international reserves to about $376 billion, more than enough to finance a year of imports if necessary, but the lowest level since the depths of the global financial crisis in March 2009.
Russia needs reserves for imports, but also to service $600 billion worth of foreign debt -- most of it held by Russian companies and banks.
Depending on who you ask, the crunch could come by the end of this year, or it could hold out for another 12 months beyond that.
Philip Uglow, chief economist at MNI Indicators, says Russian reserves could sink to a critical level six months from now, though the first half of 2016 is more likely.
"Countries under pressure can burn through reserves very quickly," he said. "It could be staring down the barrel of default, much like in 1998, sooner than expected."
Other experts think Russia's cash buffer could keep the nation afloat for another two years, even if oil prices stay at current levels and the conflict in Ukraine drags on.
Related: Kalashnikov's business keeps booming
Then again, no one can predict the future. And if oil prices surge back this year, some of Russia's economic problems will fade.
"With so many moving parts, coming to a view as to how long reserves might last for is almost impossible," wrote Neil Shearing, chief emerging markets economist at Capital Economics.